Fujifilm X-E4 in Stock and Shipping at Adorama (with XF27mmF2.8 R WR bundle)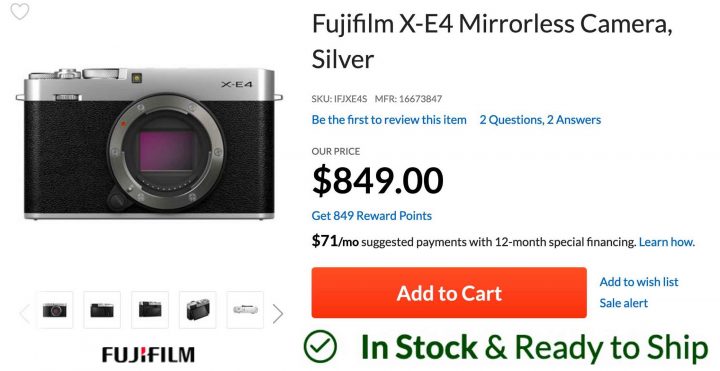 The Fujifilm X-E4 is actually supposed to start shipping on March 11, but Adorama has all versions (body only or with XF27mmF2.8 II bundle) in stock and ready to ship already. The lens only is still just on pre-order.
A FR-reader contacted me and told me he will get his X-E4 tomorrow from Adorama.
BHphoto here and AmazonUS here still mark it as available for pre-order and shipping March 11.
X-E4
Latest Lenses