Fujifilm X-E3 Wrap-Up And Mock-Up!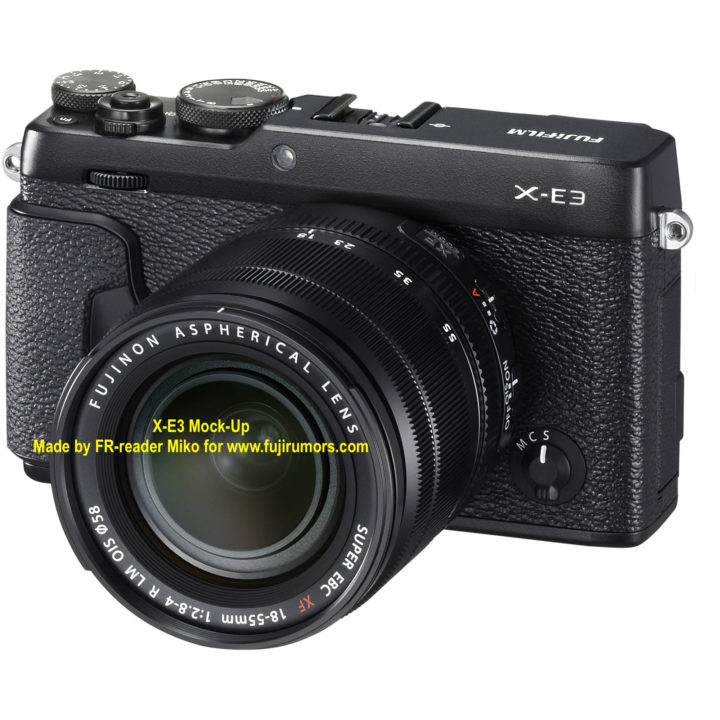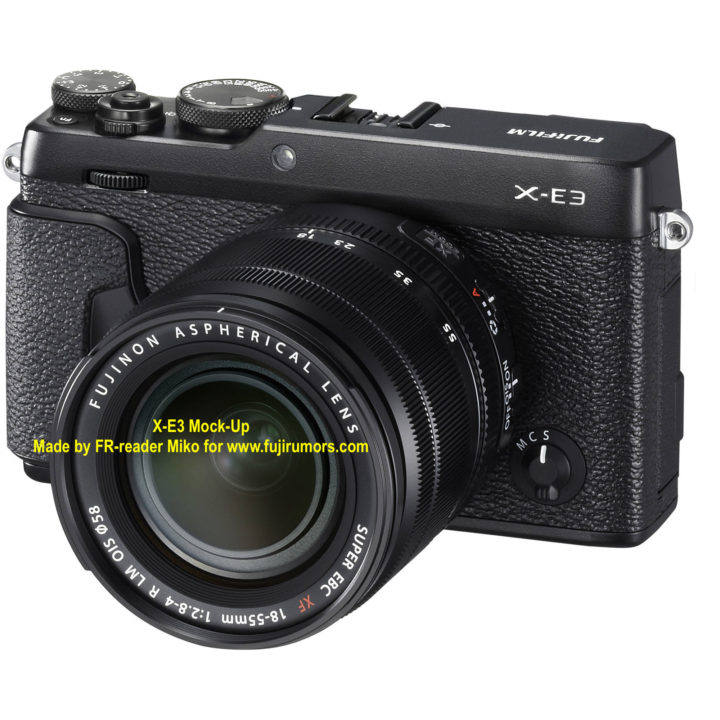 The Fujifilm X-E3 will very likely be launched on September 7 at Fuji's "Fujkina" event in Toyko, and probably along with other Fuji gear.
In order to manage his impatience, FR-reader Miko created his own mock-up of the Fujifilm X-E3, based on the X-E3 rumors and leaked images, which I'm happy to share today here on Fujirumors. Centered hot shoe, shutter/ISO dial combo, front dial, AF-assist light moved higher, no pop up flash… and ♥ super-sexy ♥ :)
I'm here… back from holidays, and 100% focused on the rumors and announcements (on September 7). Hope you will stick around on FujiRumors… and feel free to follow Fujirumors on Facebook, RSS-feed, Twitter.
And now, time for an overview of rumored X-E3 specs:
Obvious Fujifilm X-E3 specs
24MP X-Trans III sensor
X-Processor Pro
Acros film simulation
Not Rumored, but Possible X-E3 specs

IBIS, really?

In the comments and at our facebook page, there was some confusion. People thought FR has said the X-E3 will have IBIS. Well, although I actually realize that no source explicitly told me that it will NOT have IBIS, I feel quite confident to say that the X-E3 won't have IBIS. So, although not rumored by FR-sources, I say….
I guess all the confusion comes from the following rumors
Fujifilm X-T2 Successor to be Called Fujifilm X-T2S – read here
Fujifilm X-T2S will have IBIS (In Body Image Stabilization) – read here
Don't Worry, Fujifilm X-T2S In Body Image Stabilization (IBIS) will Work with ALL Fujinon X-Mount Lenses – read here
Rumored Fujifilm X-E3 specs