Fujifilm X-E3 Wooden Grip, The Mini X-Pro2, Fuji X-E3 Bug Fixes, X-E3 or X-T20, A Great Little Street Camera & More (X-E3 Roundup)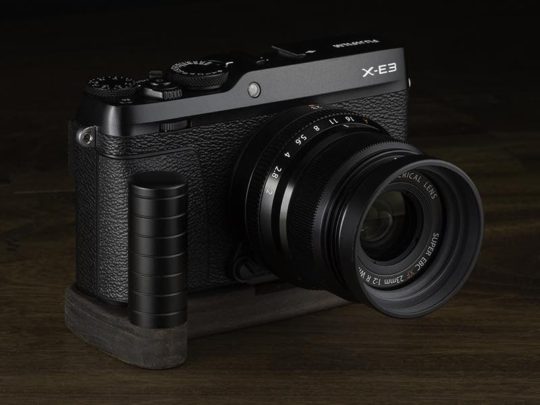 JBCameraDesigns X-E3 wooden grip at dc.watch (translation) – Grip by JBcameraDesigns

Fujifilm X-E3 Roundup
So Christmas is over, and it was the first one with my new Fujifilm X-E3.  So far I am in love with it, especially if used with the XF27mm, it's the perfect walkaround, street and travel camera.
I have only two issues, one of them I already reported abou it here.
The focus stick blocks – video here
Sometimes my X-E3 tells me that no SD card is inserted, although there is one. In that case, I have to remove SD card, put it in again, and then shoot again. The SD card issue happened also when I shot on tripod… and God knows why the X-E3 has still no centered tripod mount. So I had to unscrew everything, take out SD-card, put it in again, mount it again on tripod, and shoot.
For these two reasons, my local store told me they will replace my camera with a new one, as soon as they get one from Fujifilm after holidays.
I think I was just unlucky… the next sample will work perfectly fine. But of course I will keep you updated.
In the meantime, enjoy this huge roundup dedicated to the lovely Fujifilm X-E3.
But before that, feel free to join our Fujifilm X-E facebook group.
Fujifilm X-E3: BHphoto, Adorama, AmazonUS, FocusCamera