Fujifilm Plans Fujinon XF 18mm F2 Mark II Lens (SRP)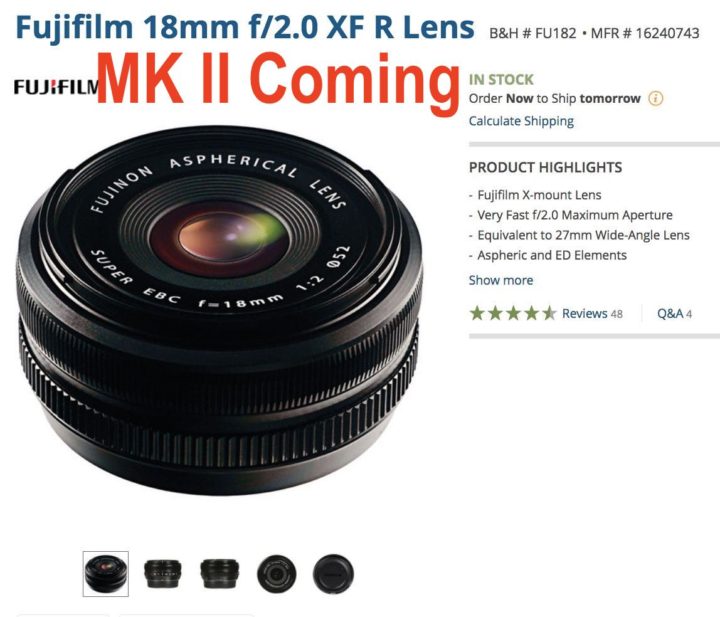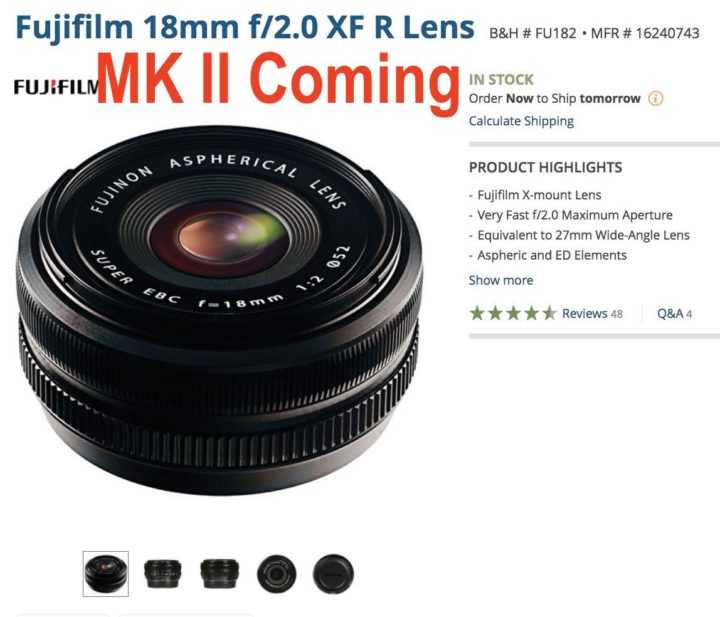 Fujinon XF 18mm F2 Mark II
According to a source, right in the past (SRP), the Fujinon XF 18mm F2 Mark II is high on Fuji's "To Do" list.
We recently launched the Ultimate X-Series Lens Poll here on FujiRumors. In case you missed it, check out the results here. All I will anticipate now is that the Fujinon XF 18mm F2 Mark II is indeed very high on the FR-community wish-list (currently #5 out of 30 lenses).
I owned the XF 18mm F2, but sold it to get some money to buy the 12mm Samyang and the Fujinon XF 18-135. My reasoning was that I don't really need it anymore, owning the 18-55 and 18-135 that cover the 18mm focal length. However, I have to say that I regret selling it, since I miss the compact size of the 18/2. I was almost about to pull the trigger on the 27mm pancake to finally have a very compact lens again, but after this rumor I guess I will hold on a little bit more… ;)
The XF18mmF2 was also Nate's choice for his One Year, One Lens World Travel.
EXPIRES TODAY – The BIG $3,000 GFX Sweepstake
Fujifilm GFX: USA BHphoto – Win $3,000 by pre-ordering at BH via FR*, Adorama, AmazonUS EU: AmazonDE, AmazonUK, WexUK, ParkCamerasUK, PCHstore AUS: CameraPro
*Pre-order the GFX at BHphoto using the FujiRumors B&H link to enter the contest. Price: $3,000. Sweepstake Overview & Rules can be found here. Full Terms & Conditions here