Fujifilm Tether PRO Plug-in for Adobe Photoshop Now Compatible with macOS Catalina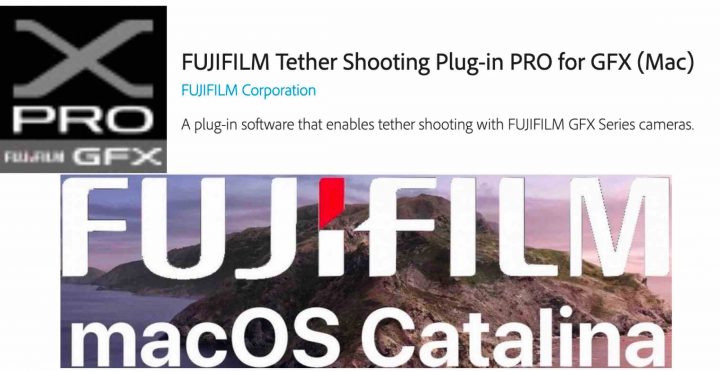 A few weeks ago, Fujifilm acknowledged compatibility issues of various Fujifilm software with MacOS Catalina.
Fujifilm is working to fix it, and they released updates on November 14 here, on November 28 here, on December 5 here and on January 16 here.
Today, there has been a further update:
February 13, 2020
Compatibility with macOS 10.15 is added. Download them from the website and install them.
With macOS10.15.2, some of functions might not work well because the connection between a camera and Mac can become unstable. So make sure to upgrade the macOS to macOS 10.15.3 or newer.