New Firmware Updates for Fujifilm X-T2, X-Pro1, X-A7, X-E1 and Fujinon XF8-16mm f/2.8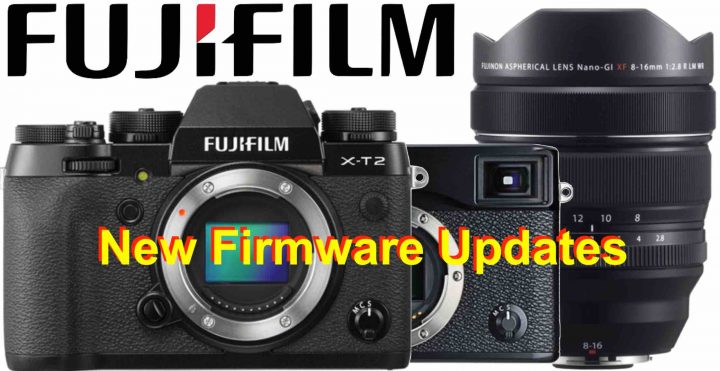 Fujifilm has released firmware updates for several Fujifilm cameras and lenses. Full list below.
Full List of Firmware Updates
Fujfiilm X-T2 firmware 4.31 – download here
Fix of minor bug
Fujfiilm X-A7 firmware 1.10 – download here
Addition of the My Menu function. – New Features Guide
The My Menu function, previously available mainly in high-end models of the X Series, is now available for the X-A7. Up to 16 frequently-used items can be registered with this function so that users can create their original menu that suits their personal preference and shooting style. The feature reduces the effort required to find a specific item from the camera menu, improving your shooting experience.
Touchscreen operation for controlling bokeh when shooting in the P Mode.
The new firmware makes it possible to use a touchscreen operation in Program Shift to adjust aperture values while shooting in the P (Program Auto) mode. This allows easy and intuitive adjustment of bokeh in the P Mode.
Even under busy Wi-Fi environment, the connectivity between the application for a smartphone (FUJIFILM Camera Remote) and a camera is improved.
Fix of minor bugs.
Fujfiilm X-Pro1 firmware 3.81 – download here
The phenomenon is fixed that white vignetting in the four corners could occur when used with XF16-80mmF4 R.
Fujfiilm X-E1 firmware 2.71 – download here
The phenomenon is fixed that white vignetting in the four corners could occur when used with XF16-80mmF4 R
Fujinon XF 8-16mm f/2.8 firmware 1.01- download here
Fix of minor bug
Our Owners Groups
Our Facebook Pages