FUJIFILM SUMMER SAVINGS: Save Up to $2,000 on Selected Fujifilm X/GFX Gear in USA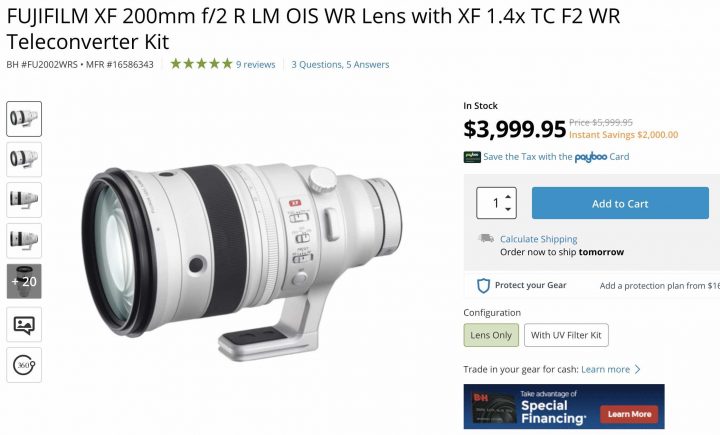 Finally USA caches up with the amazing Fujifilm deals running all over the globe (see a selection below).
But while the deals in EU will end on June 30, the ones in USA just started. Details below.
USA DEALS
GFX Gear
X Gear
EU/CA Deals
European X Deals – ends June 30
European GFX Deals – ends June 30
Canadian X Deals
X-T4 Body – save up to $375
X-T4 with 18-55mm Kit – save up to $415
X-T4 with 16-80mm Kit – save up to $420
XF200mmF2 – save up to $2,975
XF8-16mmF2.8 – save up to $775
XF50-140mmF2.8 – save up to $635
XF16-80mmF4 – save up to $305
Canadian GFX Deals
GF 45mmF2.8 – save $375
GF 50mm F3.5 – save $325
GF 32-64mmF4 – save $800