Fujifilm Registered TWO Cameras with Bluetooth to Come Soon… Fujifilm X-E3 and… X80 or X-T2S?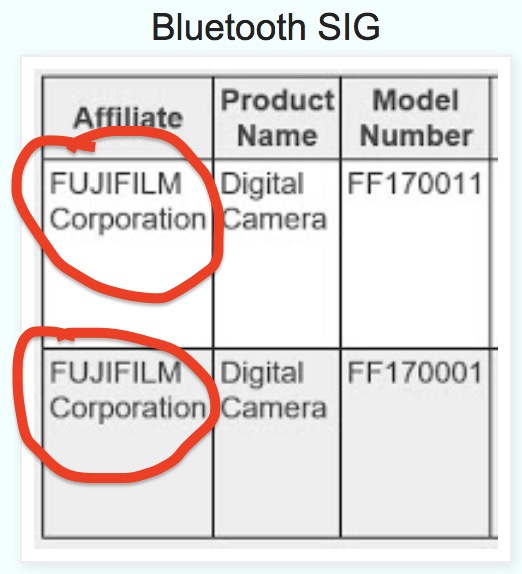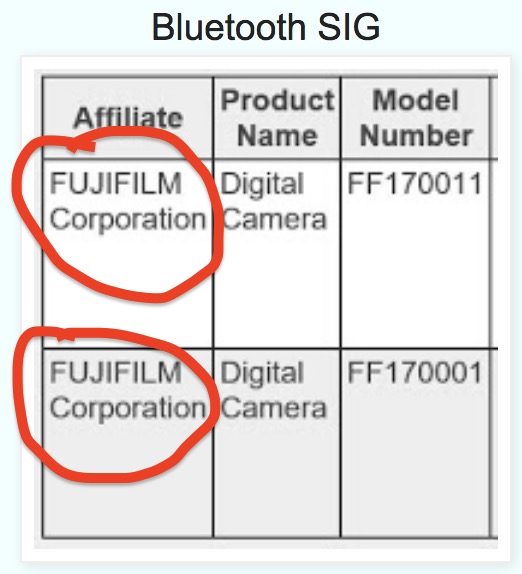 Fujifilm has registered two cameras with bluetooth.
We know that the Fujifilm X-E3 will be one of the two cameras. I will now try to understand what the second camera will be, but here on FujiRumors we shared rumors of the Fujifilm X80 and Fujifilm X-T2S in the past… so could be one of those :)
stay tuned folks :)

Facebook, RSS-feed and Twitter
Fujifilm's unreleased camera registered with overseas certification bodies
The code name of Fujifilm's unreleased camera was registered in China MIIT and Bluetooth SIG.
FF 170001
MIIT ID: 2017 DJ 4689
Registration date: July 24, 2017
Digital camera
Wi-Fi · Bluetooth installed
FF 170011
Bluetooth SIG
Posted on: August 28, 2017
Digital camera
Wi-Fi · Bluetooth installed
MIIT
Bluetooth SIG
Two models of Fujifilm's unreleased cameras were registered as overseas certification bodies. I think that FF 170001 is X – E 3 to be announced soon, but what will be the other model?
via nokishita