FUJIFILM Launches FILM SIMULATION Instant Noodles, Their Plan B in Case the X and GFX Series Fails!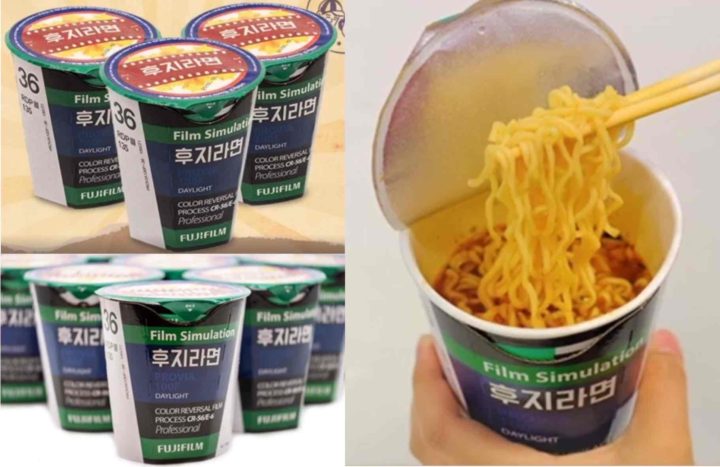 Fujifilm X-T5 Pre-Orders
Fujifilm Noodles – The Future
Fujifilm is known to be a very creative company, always open to new markets and ideas.
For example, they used the materials of their dying film rolls business to produce cosmetics (see also "how Fujifilm survived the digital age").
A flexible company like Fujifilm coudn't miss the digital camera train, and they released the amazing X and GFX series cameras and lenses.
But what if all this fails?
Well, Fujifilm has a fantastic Plan B: Feed the World!
In fact, Fujifilm Korea just launched the Fujifilm Film Simulation Instant Noodles.

Not kidding guys.
Check out the official Fujifilm Korea page here, as well as their facebook page here.
Noodles: a market that can't be eaten up by smartphones, so definitely more future proof than digital cameras ;) .
Some FR-readers are already beta tasting the noodles now, and share their feedback at our facebook page here. Also Roy Cruz has already his Fujifilm Noodles First Look at his youtube channel here.
I remind you that Fujifilm technology is already making beer tastier, as we reported here.
Oh… and make sure follow us on Facebook, RSS-feed, Instagram, Youtube and Twitter to get more of these fantastic news.