Fujifilm Japan Updates Camera Manufacturing Pages and Lists Fujifilm X-T4 as Made in China Only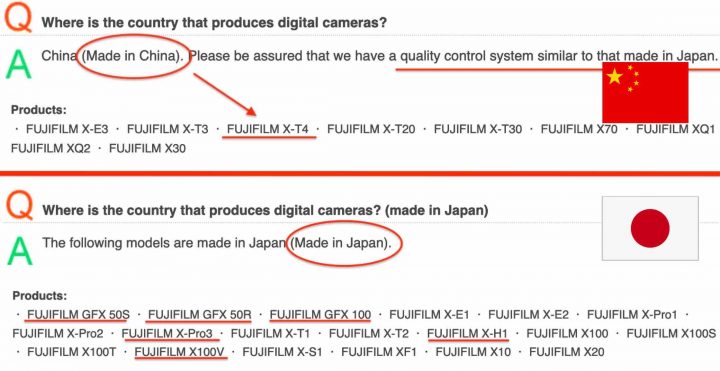 Fujifilm Made In
There was some confusion lately, as we saw Fujifilm X-T4 beta samples marked as "made in Japan" and also "made in China".
Now, I don't know if this clarifies or further confuses things, but Fujifilm Japan updated its official "made in" pages, and the Fujifilm X-T4 is listed as made in China only.
On the other hand, Fujifilm X100V and Fujifilm X-Pro3 are listed as made in Japan.
This is the official list of Fujifilm Japan at their Q&A page.
Join FujiRumors on Patreon, Facebook, Instagram, RSS-feed, Youtube, Flipboard and Twitter






full official list of cameras made in Japan, China, Thailand, X100 series, Why made in Japan