Fujifilm GFX :: More Samples, First Impressions… and LAST DAY to Win the $3,000 JACKPOT!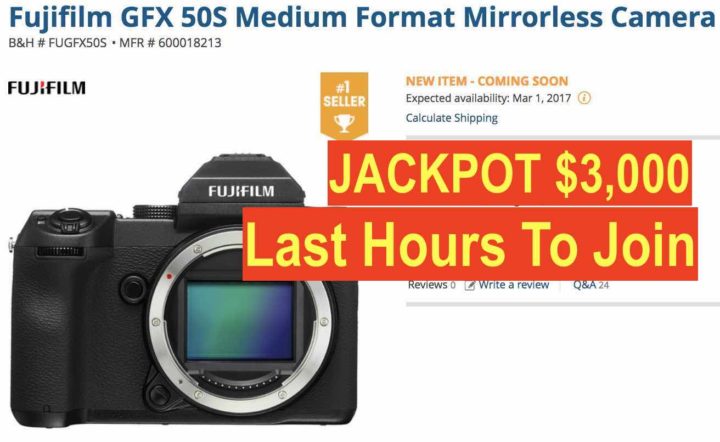 If you are sitting on the fence if you should pre-order the GFX or not, it could be an idea to pre-order it now at BH via FR. It will allow you to join the $3,000 GFX Sweepstake and in the the weeks before GFX shipping starts (BH says March 1) you have time to decide if you want to keep your pre-order or not.
And if you keep your pre-order, with such a limited number of GFX pre-orders, your chances to grab the $3,000 Jackpot are actually not bad at all :).
The possibility to enter the sweepstake expires February 9.
In the meantime, I will share all the GFX tidbits I find on the web with you here on fujirumors.com to help you to make your decision. So here are a few more first looks and samples found all over the web and also shared by GFX owners and testers at the Fujifilm GFX facebook group.
LAST DAY Fujifilm GFX: USA BHphoto – Win $3,000 by pre-ordering at BH via FR*, Adorama, AmazonUS
*Pre-order the GFX at BHphoto using the FujiRumors B&H link to enter the contest. Price: $3,000. Sweepstake Overview & Rules can be found here. Full Terms & Conditions here
Samples Shared at Fujifilm GFX Facebook Group Below
On facebook, the Images are visible only to GFX facebook group members
_ _ _
GFX 50S | GX32-64mmF4 R LM WR @ 60.7 mm | 1-60 sec at f – 5,6 | ISO 200 – shared by Piet Van den Eynde here
_ _ _
GFX + 63mm – shared by Adrian Murray here
CLICK READ MORE To see MORE IMAGES
GFX + 63mm – shared by Adrian Murray here
GFX + 63mm (@f/5.6) + available light – shared by Adrian Murray here
_ _ _
GFX 120mmF4 – 1/125, f/11, ISO 50 – shared by Sebastian Lee here
_ _ _
GFX + 120mm – shared by Michael Schnabl here
_ _ _
GFX + 63mm – shared by Keith Wee Kheng Leong here
_ _ _
GFX + 120mm – shared by Michael Schnabl here
_ _ _
GFX + 63mm – shared by Keith Wee Kheng Leong here
_ _ _
GFX + 120mm – shared by Niko Miguel G. Villegas here
_ _ _
GFX + 32-64mm – shared by Adrian Murray here