Fujifilm GFX Roundup: GFX50R vs Sony A7rIII ::: GFX100 ProRes RAW Ninja V HDMI Lag Delay :: GFX100, Large and in Charge… and MORE!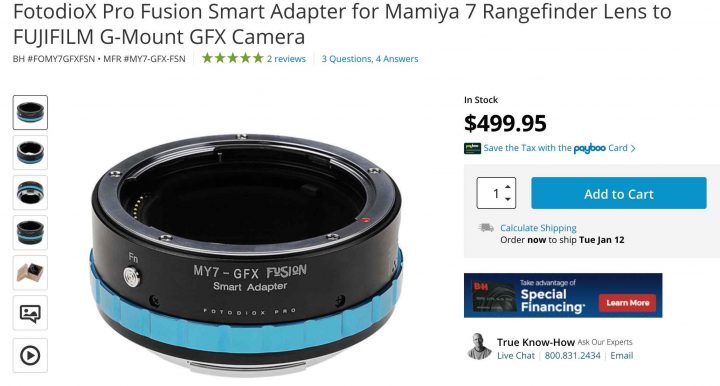 You can find here at BHphoto the FotodioX Pro Fusion Smart Adapter for Mamiya 7 Rangefinder Lens to FUJIFILM G-Mount GFX Camera.
Fujifilm GFX – A Success Story
Soon the world will meet the Fujifilm GFX100S. And from all the specs leaked so far, we can easily say it will be a huge shock for the market (especially considering its price).
It will be Fuji's 4th medium format camera after the Fujifilm GFX50S, the Fujifilm GFX50R and the Fujifilm GFX100.
Overall, Fujifilm's medium format journey has been a huge success. The Fujifilm GFX100 sold much better then what Fujifilm predicted in its own (already optimistic) forecast, as FujiRumors told you here and Fujifilm managers confirmed later on here. The Fujifilm GFX50R grew up to be a winner thanks to a very aggressive price. But nothing would have been possible, if the first camera, the Fujifilm GFX50S, would not have been as successful as it was.
The strategy is clear, as top Fujifilm manager Toshihisa IIlda explained here: "Top full frame cameras are priced around $3,000-5,000. Fujifilm targets those customers to expand customer base".
And with a price tag of $5,999 for a 102 megapixel GFX100S with IBIS, Fujifilm is pursuing this strategy very agressively.
So far it seems to work out well. As the manager told us here, "70-80% of GFX customers are coming from non-Fuji cameras. Most probably from full frame DSLR cameras."
Toshihisa IIda ends up his very interesting talk about the GFX system by saying "The GFX system is really good business for Fujifilm".
If you want to read more, including what the manager says about the Fujifilm X-H2 and the full frame attack strategy, feel free to check out this post.
Now back to us :).
Today I'd like to share a Fujifilm GFX roundup. It will probably be the last one with the GFX100, GFX50S and GFX50R at the core of it, as I am pretty sure that starting from January 27 the Fujifilm GFX100S will claim the throne and monopolize the attention.
So, there will be comparisons, bug reports, reviews, technical tests, photo reportage and a lot more.
Feel free to check it out down below.
Follow FujiRumors on Patreon, Facebook, Instagram, RSS-feed, Youtube, Flipboard and Twitter
GFX Roundup
MiXed GFX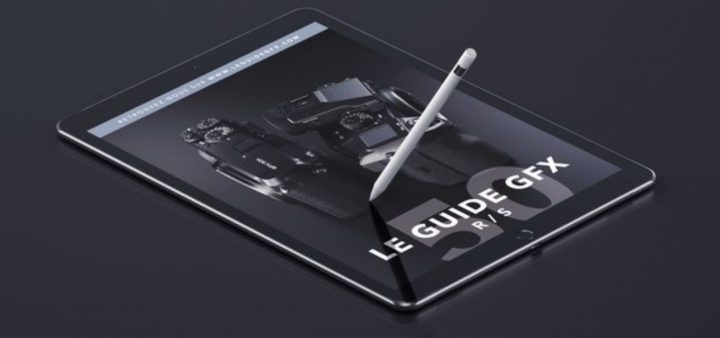 GFX Cameras
Fujinon GF lenses