Fujifilm EU Deals: Save up to €600/£500 and Fujifilm GFX 50R Gets New Lower Retail Price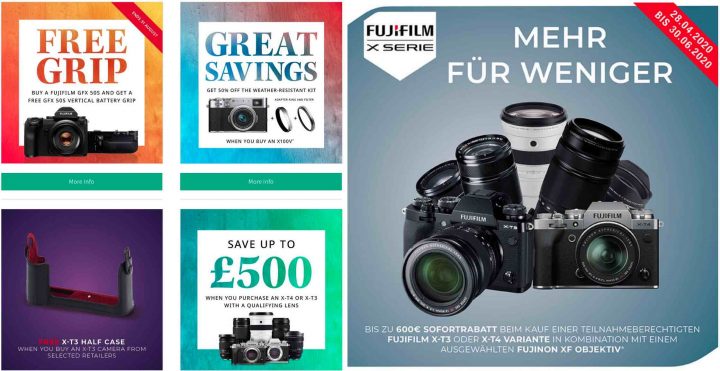 Fujifilm USA is offering a bunch of great rebates on Fujifilm X and GFX gear. Full list here.
But also here in good old Europe we have some serious deals going on, that can vary on the country.
The main course of the meal is a €600/£500 rebate on lenses if you purchase a Fujifilm X-T3 or Fujifilm X-T4 (check if available in your country, too).
And, instead offering deals on the Fujifilm GFX50R, like in USA, Fujifilm EU decided to give it a new, permanent lower retail price of €3,499!