Fujifilm Camera Remote APP Update ver. 2.2.0 Available for Download Now – Adds GFX, X-T20, X100F Support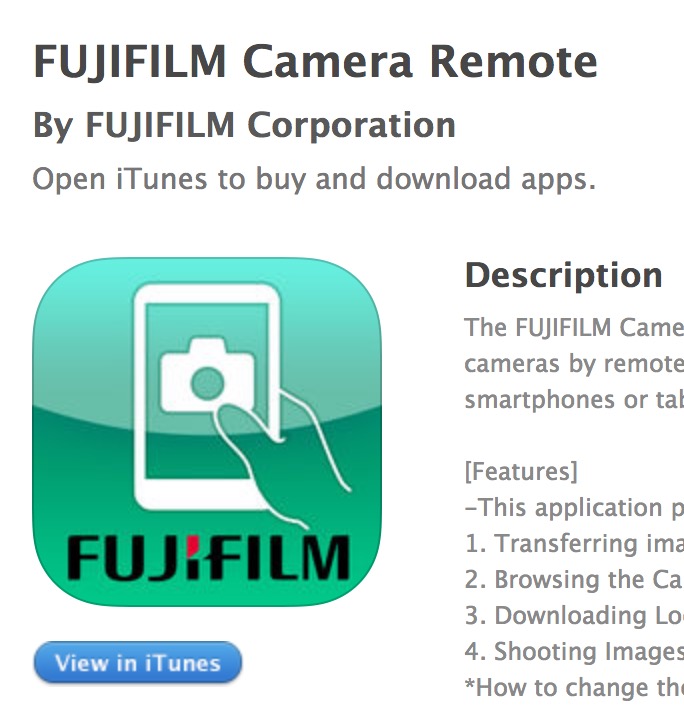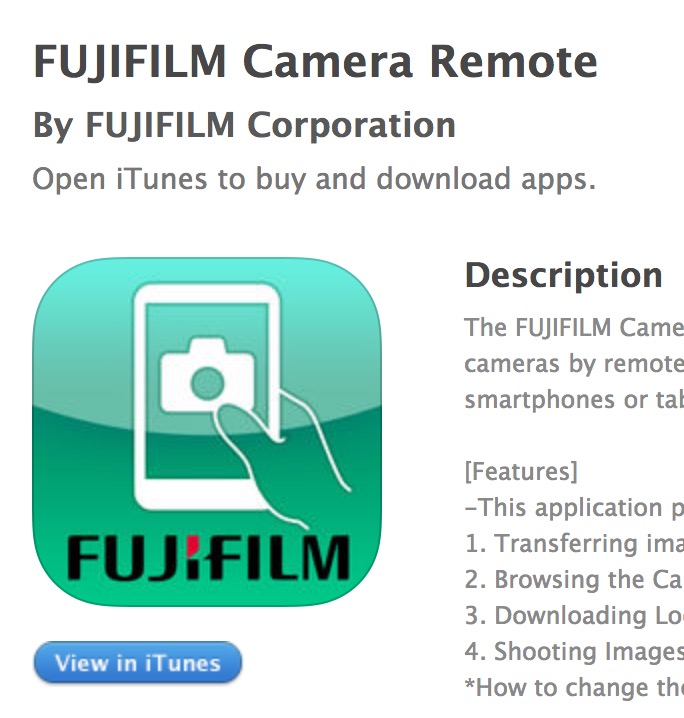 Fujifilm just release the Fujifilm camera remote App ver. 2.2.0. You can check it out at iTunes here and Google Play here.
What's New in Version 2.2.0: Update supported cameras.
Description
The FUJIFILM Camera Remote is an application provided by FUJIFILM that can operate wireless-equipped digital cameras by remote control to shoot images and to view images and movies in the camera and to transfer them to smartphones or tablets.
[Features] -This application provides the following functions:
1. Transferring images and movies to a Smartphone
2. Browsing the Camera from a Smartphone
3. Downloading Location Data from a Smartphone
4. Shooting Images by Remote Control(*)
*How to change the setting depends on your camera. [Supported cameras and supporting functions] [Supporting functions: 1, 2, 3, 4] FUJIFILM GFX 50S, X-T20, X100F, X-A10, X-A3, X-T2, X-Pro2, X-E2S, X70, X-T10, X-T1, X30, X100T, X-E2(firmware version 3.00 or later),
FinePix XP120, XP90, XP80, S9900W, S9950W, F1000EXR, S1
Please Visit FUJIFILM Web pages for more details and usage.
http://app.fujifilm-dsc.com/en/camera_remote/index.html