Fujifilm 45mm and 18mm Macro Extension Tubes for Fujifilm GFX 50S Leaked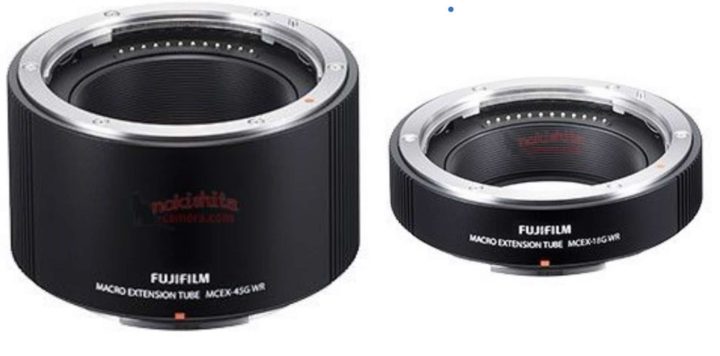 Hear hear… another FujiRumors prophecy is about to become true :)
9 days ago we told you that Fujifilm will launch 45mm and 18mm macro extension tubes for the Fujifilm GFX 50S.
Well, now nokishita leaked the first images, and it confirms our rumor (thanks again to the source).
They also leaked one more GF 250mm F4 image, which I will share below. They say shipping will start late May.
All this goodness will be announced tomorrow, April 12.
Of course for the next 2 days I quit my normal life and sleep and will non stop live blog 48 hours (or more if necessary), in order to keep you guys update in real time non stop.
There will be a huge LIVE BLOGGING, so make sure to stay tuned on FR via Facebook, RSS-feed, Instagram, Youtube and Twitter.