FUJIFILM X-E2 Now only $499 with Fujifilm Half Case, Original Extra Battery & Bag ($689 with 18-55)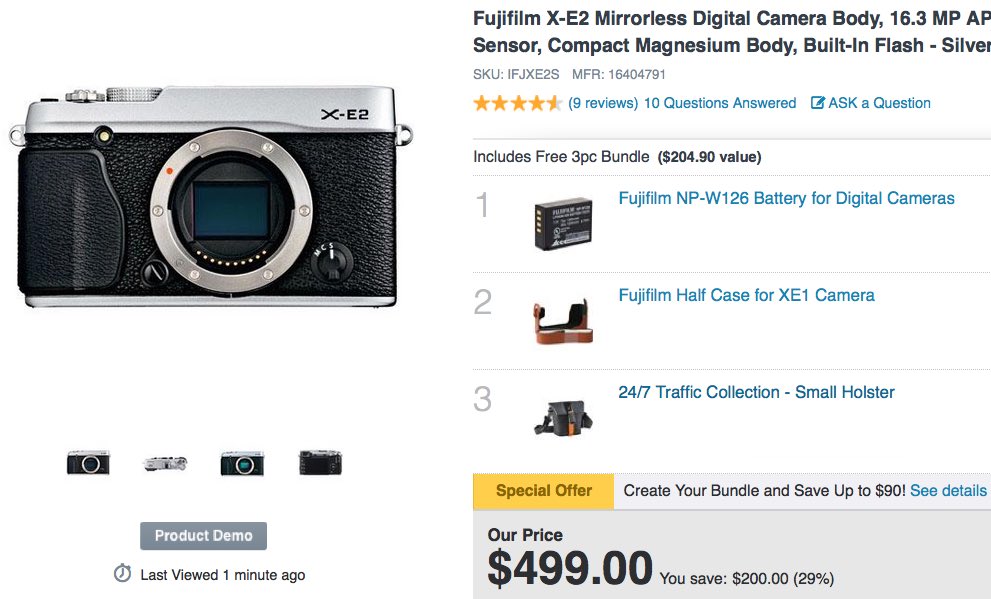 Back in February, Adorama launched a massive X-E2 deal, where you could buy the X-E2 for $499 or the with 18-55 for $699 (with free hand grip).
Well, that was apparently not enough. So Adorama is making the deal even better.
You can get the X-E2 with free Fujfilm Half Case, original Fujifilm battery and a Small Bag for just $499. If you get it with the XF18-55 you'll pay only $689.
Fuji X-E2 + XF18-55 + Freebies in black here and in silver here for $689.
Fuji X-E2 body Silver + Freebies for $499.
I remind you that, with the latest X-E2 Kaizen Firmware update, you can take advantage of all the latest and greatest Fuji features, like the new AF-system, the electronic shutter and much more!
X-STEALS :: Fujinon XF35mmF2 WR SOLD OUT… in just 24 HOURS !!!