Fujichrome VELVIA 100 Discontinued in USA as it Contains Prohibited Toxic Substances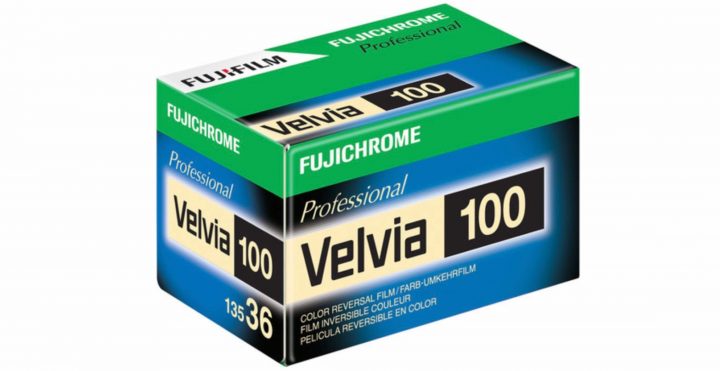 The very popular and still strong selling Fujichrome Velvia 100 film is now discontinued, but only in USA.
The film is now back-ordered at BHphoto. You can still find a few rolls on AmazonUS here and Adorama here.
The reason is that it contains toxic substances inside the layers of the film, that Fujifilm says poses no risk for your health.
In short: don't eat it, ok?
On March 8, 2021, the Environmental Protection Agency (EPA) finalized a rule regarding the chemical phenol, isopropylated phosphate (3:1) (PIP (3:1)) (CASRN 68937-41-7) under the Toxic Substances Control Act (TSCA), which prohibited the processing and distribution in commerce, including sales, of the chemical and products containing the chemical. EPA also issued an enforcement policy on the same day stating that it will not enforce the ban on processing and distribution until September 5, 2021.

A miniscule amount (less than 0.0003%) of PIP (3:1) is present within the layers of FUJICHROME Velvia 100 Professional films. Fujifilm believes that the trace amount of PIP (3:1) in the FUJICHROME Velvia 100 Professional films pose no risk to the environment.

As a global leader in imaging, Fujifilm is committed to acting sustainably, and complying with all country regulations. As such, Fujifilm will discontinue FUJICHROME Velvia 100 Professional film in the U.S. effective immediately (July 6, 2021).

If you've purchased FUJICHROME Velvia 100 Professional films please read the accompanying Safety Data Sheet carefully.
You can read the official Fujifilm statement at this Fujifilm page (via phoblographer)
The Fastest Growing Fujifilm Group
Follow FujiRumors on Patreon, Facebook, Instagram, RSS-feed, Youtube, Flipboard and Twitter
Join Our Owners Groups
Join Our Facebook Pages