[UPDATE: March 24 FW release] Fuji X-Pro2 Firmware coming before Easter (so before March 27, if there are no last second delays)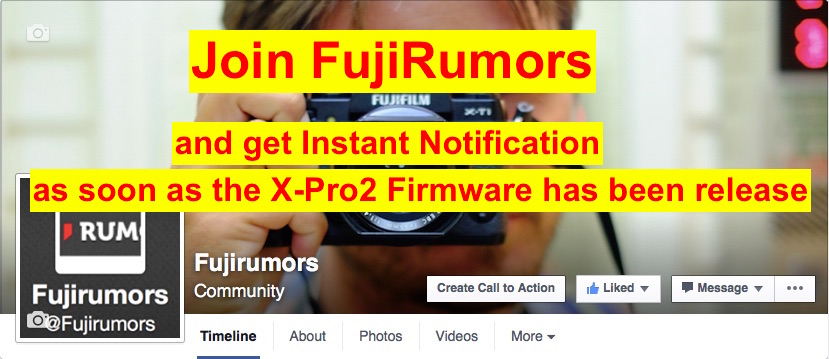 UPDATE: A source reacted to this rumor and dropped anonymously the date of the Firmware release via rumor box: it says March 24 (FW1.1 XP2)! Never forget the grain of salt when it comes to FW-rumors!
Message to this source: the FW will fix the reset issue. Do you know of any other bugs that will be fixed? Feel free to use the rumor box again… and maybe give yourself a nick-name
Original Post
The Fuji X-Pro2 Firmware fix is coming, very soon, as a trusted source told us here. As you might remember, Fuji New Jersey said to a FR-reader, that they planed to release it end of last week… but apparently the Firmware wasn't yet ready.
However, according to a source, who was right in the past, this could be the week of its announcement. Sure, as we have seen in the past, FW-release dates can change quickly. But the source was very confident that it would be released "before Easter" (so before March 27).
stay tuned and follow FR also on Fuji X Forum, Facebook, RSS-feed and Twitter for instant notification as soon as the Firmware is online,