Californian Company converting Zeiss Loxia E-mount Lenses to Fuji X Mount – New Source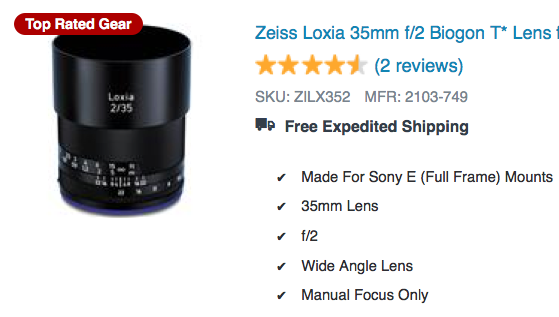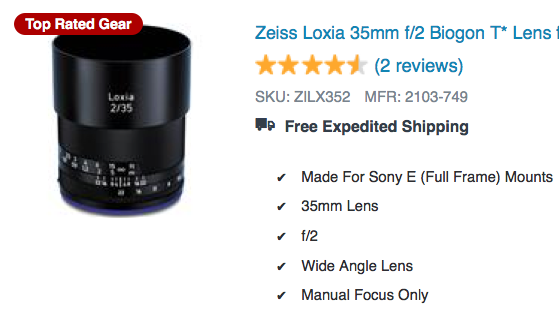 Back in spring 2013, Zeiss launched 2 Touit lenses for Fuji X mount, the 32mmF1.8 and 12mmF2.8… and it was a huge fiasco.
Zeiss failed not because their lenses were bad… not at all. It's just that they were too similar in focal length to existing Fujinon lenses, more expensive, and optically not superior (probably even inferior) to the XF35mmF1.4 and XF14mmF2.8. More at the ultimate Zeiss Touit Vs. Fujinon XF shootout.
Since then, Zeiss added one more Touit lens to the line-up, the 50mmF2.8 1:1 Macro, and that's it, no more X-mount lenses… and as far as I know, Zeiss has currently no plans to offer new X-mount lenses.
However, according to a new source (so take it with a grain of salt), there is right now a company in California, that is right now converting the E-mount Zeiss Loxia lenses to Fuji X Mount!
The Zeiss Loxia offer currently consists in the following 3 lenses: the 21mmF2.8, the 35mmF2 and the 50mmF2 (specs&price for each lens at BHphoto / AmazonUS / FocusCamera / Adorama)
Could the Loxia X-mount sell well amongst X-shooters? I have my doubts, as we are spoiled by the excellent (and currently also super-discounted) Fujinon glass, so it's hard to compete with it.
Some third party X-mount lenses, though, have become very popular amongst X-shooters, like the (very affordable) Samyang 12mmF2 (which I own and just can recommend).
I personally do not feel the need of the Loxia glass, but I'm also a friend of the good old saying: the more, the merrier!
Samyang/Rokinon 12mmF2.0: AmazonUS / BHphoto / Adorama / AmazonDE / AmazonUK / [shoplink 37811 ebay]your eBay[/shoplink] /
Zeiss Touit 50mmF2.8 1:1 Macro: AmazonUS / BHphoto / Adorama
Zeiss Touit 32mmF1.8: AmazonUS / BHphoto / Adorama
Zeiss Touit 12mmF2.8: AmazonUS / BHphoto / Adorama
XF 35mmF1.4: AmazonUS / BHphoto / FocusCamera / Adorama / Pictureline
XF 14mm: AmazonUS / BHphoto / FocusCamera / Adorama / Pictureline