Fuji Guys Introduce X-A7/X-T200 Webcam Feature and FujiRumors Explains the Difference with Fujifilm X Webcam Software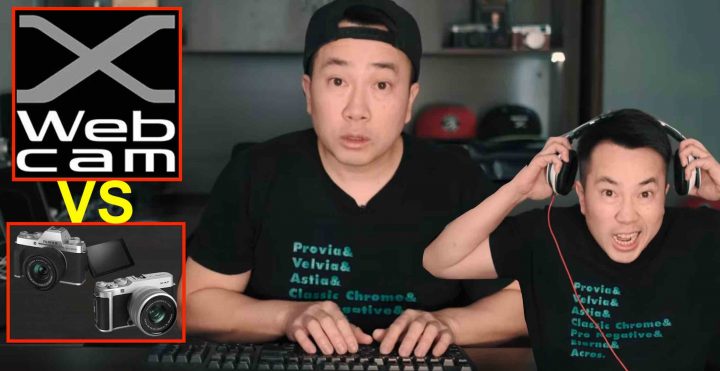 While probably many of you were sleeping, Fujifilm made two things happen:
Now the Fuji Guys have released a follow up video to the new X-T200 and X-A7 webcam feature, that you can see down below.
Here is what they say about the new X-A7/X-T200 webcam feature (not to mistake with Fujifilm X webcam software).
supports a universal USB video format, meaning it's a true plug-and-play
change only one setting in camera to make it work (Connection Settings

→

USB mode

→

USB webcam)
connect camera and it automatically gets detected by your computer
works for Windows or Mac
you can't use film simulation or other video parameters
no control over autofocus, it is automatically set to continuous with face and eye detection enabled
works also with OBS
no power provided to camera while connected to computer
fully charged battery gives you 2 hours of usage
best use a battery coupler
AF assist lamp on the front of the camera will turn on when battery power is low
no audio when camera is connected to computer. Best pick up a high quality microphone
max. 720p @ 30p
Down below you can read what is different by using Fujifilm X Webcam compared to the X-A7/X-T200 solution described above.
You must install the Fujifilm X webcam software in order to use your X/GFX camera as a webcam
more settings to change in camera: set drive dial to "S", in connection settings set USB-AUTO, set Pre-AF ON for focus, recommended setting is Single AF
you can enable face/eye detection if you want (but also keep it disabled)
you can select film simulation
video quality: XGA (1024 x 768)
does not support OBS (but we reported about a workaround)
So, Fujifilm X Webcam gives you still more control, but given how reliable Fuji's eye autofocus has become (and I talk from experience, as I used it a lot for my video-online lessons), I would feel totally confident to go full auto.
However, having a webcam that outputs ETERNA and higher qualiy video is great.
So, between the two, I'd still go with Fujifilm X webcam, and make the few extra setting changes in camera.
But hey, let me know what you guys prefer by voting the survey down below:

Loading ...
Follow FujiRumors on Patreon, Facebook, Instagram, RSS-feed, Youtube, Flipboard and Twitter
Video Below