Fuji Flash delayed to first half of 2016 (New Source)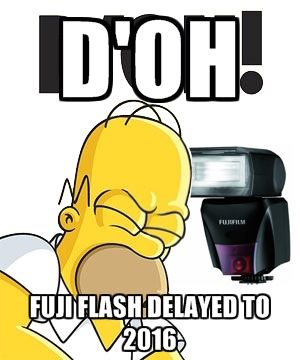 _ _ _
NEW FUJIFILM Rebates
USA: Huge savings on Lenses & Cameras
See All the Fuji Deals Here

_ _ _
A new source shares with us the following information: the long rumored new Fuji flash will be released only in the first half of 2016.
I remind you how very early rumors said, that the new Fuji flash was planed to be made by Metz and come in spring 2015. However, the Metz insolvency changed Fuji's plans and they had to delay its release.
Fuji started looking for another partner (like Sunpak).
FYI, it's recent news, that the new owner of the Metz flash branch (the Daum Group), relaunched the flashes and is opening again factories in Germany.