FR-readers Wishlist Corner: Fujifilm X-TSony, Firmware Upgrade Suggestions, Lens Wishes and Much More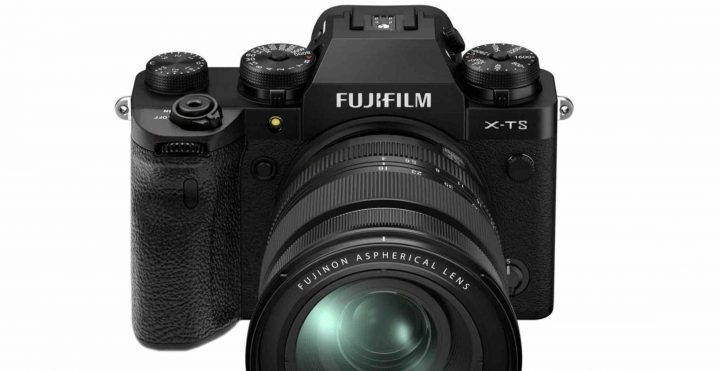 Here on FujiRumors I get many, really many thousands of emails and personal messages a year.
There is no team behind FujiRumors. It's me, Patrick, that's it. And I try to reply to every single one of you, in my spare time from my day job.
I feel very privileged that such a large community comes together here on FujiRumors… but with huge fellowship, comes also huge responsibility and work.
Hence, for as much as I try, sometimes I am not really able to answer you all in a super-comprehensive way.
But I think everybody gets a reply, and surely I read ever single message I receive.
Among those messages, there are many, who express lens wishes, firmware wishes, improvement ideas and all possible things.
Today I decided to collect many of those messages I get, and put them all in one big FujiRumors readers wishlist roundup.
I would like to honor your participation as good as I can, and this little wishlist roundup, is a little sign, that whatever you tell me, I listen…. and I share :).
Have a wonderful Sunday,
Patrick
Follow FujiRumors: Patreon, Facebook, Instagram, RSS-feed, Youtube, Flipboard and Twitter
FR-readers Wishlist Roundup
by Soro
I dont really have any great rumors for you, but for fun I create my vision of XT4 and Sony camera mariage. In attachement: Fujifilm X-T S (ony) – XT4 with Sony grip (I wish XT5 will have similar grip)
by Anthony
I am wondering why I can't see any chat about the amazing potential Fuji could offer making micro cine primes. Their MK zooms seem to be a hit. But looking at the Fuji community and film making community as a whole, I think Fuji could do an amazing job of making some manual micro primes for film makers. The only current good option are the SLR magic micro primes which looking at reviews tend to focus breath, are not very sharp wide open and tend to have manufacturing inconsistencies. I think film makers would jump on Fuji micro primes if they started to make them. I know I certainly would!
by Michael
What I miss a lot more than an Instax Wide printer is a decent Wide camera like the 500AF was.
Why do they not just produce it again? Perhaps the Autofocus is not good enough anymore, my 500 was not always perfect in standard infinity shots but that must be possible to be solved after 20 years?! So an Instax Wide camera with flash off function at least like the mini 90 is overdue. But when I see on photokina or wherever that the 300 camera sits in second row under all those mini cameras with all too small pictures I even guessed if they are about to discontinue the wide format. But then came the monochrome film… The absolute dream product for me would be Instax45 with an FP-1 like camera and backs for older pro cameras. Sadly I missed out the 4×5 peel apart era :-( I'm too late :-)
Fuji had a short lived 4×5″ integral instant format in 1984 and that would really be great for weddings and artistic pictures and it would not be so strangely wiiiide but more like 4:3!
by Mike
I have a suggested upgrade to the firmware. I do shoot a lot of sports and wildlife. I also shoot back button focus exclusively. On my DSLR Canon bodies the Servo mode allows for continuous focus without the shutter release driving the auto focus. With my X-T Fuji bodies I cannot use manual mode with continuous focus. I would think that a menu item could be added to select continuous focus in manual mode driven by the back button focus similar to DSLR bodies. Not sure anyone else has ever suggested it, yet most sports and wildlife shooter I know shoot that way.
by Matteo
I've just launched a petition to Fujifilm asking them to add some more in-camera crop aspect ratios to their X-Series bodies. If you're interested you can check it out here.
by Eduardo
I have a question. How can we make Fuji work on more or different slow-motion speeds? Like if we want to shoot at 40FPS. Or 36FPS? How can we star the conversations?
by FR-reader Nicolas
First, thanks a lot for the hard work you've done on FujiRumors.
I'm a long time reader of it, and i would like to share with you one feature that i really miss from years in Fuji X cameras.
I really enjoy 4:3 format, a lot more than 3:2, because being closer to a square image make sense especially when i'm not shooting landscapes, or one person standing up.
I know that cropping is always possible, but shooting with the desired format is much more useful for picture composition.
Would you mind to launch a survey in order to figure out the ratio of X users that miss that feature.
I'm confident, if not certain, that Fuji is looking carefully of what is being said on your blog :)
So i hope one day they will include that feature on future X products.
by John
With the coronavirus impacting sales of new cameras and lens, Fujifilm needs to consider alternative ways of generating revenue. In my case I have a Fujifilm X-T20 and all of my lens have image stabilization.
Hence I have little reason to buy the X-T4 to get in body IBIS.
But I would gladly pay Fujifilm $79 U.S. to get a firmware update to my X-T20 that significantly improves autofocus performance particularly in lower light situations, such as indoor sports.
The advantage to Fujifilm is additional revenue that is not dependent on hardware manufacturing, and it is work that can be accomplished by Fujifilm software engineers that need to work from home due to the coronavirus.
This could be a win for everyone.  You may want to do a survey of your readers.
As additional information, I love my X-T20 which I paired on Sunday with the 55-200 zoom lens to take over 1000 photos at an indoor soccer tournament.  I keep reading on Fujifilm Rumors about the need to improve battery performance.  I got over 600 photos on my first battery and only changed it because it was between games – I routinely get over 700 photos on one battery, including outdoor winter photography.
To me there are two improvements that would get me excited that I would hope a firmware update could address.
Autofocus performance – particualarly of moving subjects such as soccer players or birds in flight, and particularly in lower light situations such as indoors or close to sundown
Bulb mode – For my Fujifilm camera in bulb mode there is no live view, e.g. as I take photos of fireworks.  On my Sony camera, in bulb mode there is live view, which I find very beneficial.
My Fujifilm camera is now my go to camera with the Sony camera as my backup camera.
by Dean
Hi Patrick,
here's an idea for a Fujirumors post or poll to tie-in with Toshihisa Iida's comments that they are working to improve the menus on the X-series cameras.
I'd love to see what customizations people are using on their X-series cameras and why.
I've spent weeks moving functions around between different buttons, and I bet other users have, and I bet they've got some better ideas than mine! It would give users some great ideas, and Fuji some usable feedback.
I'm not sure of the format, but here are the unusual customizations that I've come up with for the X-T3 at the moment, to give you an idea what I mean:
Eye-AF set to up arrow of touchpad, so it's 3 taps to turn off Eye-AF, and 4 taps to turn it back on to Eye Auto.
Set the top item in My Menu to Preview Exp./WB in Manual Mode, so it's a double-tap of the Menu button to choose whether or not I display exposure live in viewfinder. I need access to it regularly, but it's too dangerous to put on a single button that might get knocked.
Setup to shoot the X-T3 one-handed
3. Back-button focus on front button Fn2 – easier to reach 1-handed.
4. AFL button set to Playback, so I can shoot and instantly review when I choose, without needing auto review.
5. Front dial set to Shutter Speed, with a press to swap to Aperture when lens' ring is on A.
6. Camera rear dial for exposure compensation (dial is too stiff for 1-handed use)
Customizations I wish I could make:
Make the Custom Settings store camera settings like shutter type, not just image adjustment settings
Let anything go onto "My Menu". Many of the features that I use aren't there, such as "Format"
Make rear touch screen absolute in position when using the viewfinder, rather than having to nudge-nudge the focus around
And of course… add an equivalent to Sony's "Recall Custom Hold" feature – a button that changes anything you want about the camera while it's held
by Michael
I sure wish Fujifilm (which is all I currently use: X-T3, X-Pro2) would offer the option to have frames or guides in the viewfinder for the standard 4:5 (8×10, 16×20) print sizes, which I believe is available in the GFX series? Why couldn't it be part of an update to firmware for the X-T2, X-T3 and X-T4 series as well as the X-Pro series?
by Bart
First Firmware Suggestion for the X100V.
One thing Fujifilm changed was the VIEW MODE button: it disappeared! But now I'm missing a button (or a Fn-button) to switch the LCD on at will (and not automatically with the eye-sensor), when I see an opportunity to use the flip-screen to shoot inconspicuously. Imagine walking around the street, have the X100V in hand, looking around for an opportunity. See something? Get the camera to your eye and shoot, or get it to your belly, use the flip-screen to shoot. In the meantime, I don't want the LCD to continuously stay on (until I bring the camera to my eye).
So: always the EVF on while walking around (or even off, until my eye comes close) and only until I press a Fn-button the LCD can be used for shooting (or switch it off or eye-sensor it off). Keeps the battery longer alive, and especially in the evening or at night, no big blinking LCD in the streets.
by Don
I would like to ask if you have a path to get user suggestions to Fuji for future FW updates. Specifically for the X100V, I have 2 requests / suggestions.
When the ISO dial is set to "A", enable the front command dial to scroll between the three Auto-ISO settings A1, A2, and A3.
When the digital teleconverter is enabled, allow Raw + jpeg capture rather than jpeg only. I understand that only the jpeg will be scaled for 50mm or 70mm equiv FOV, but having the raw file allows for future work (including scaling) in post if needed, while having the jpeg scaled in-camera minimizes the editing time and helps to visualize during shooting.
by Marc
Can you make a Poll, if People would like to have a Fujinon XC 23mm F2 Lens? Exactly like the XC 35/F2, just with 23mm Focal Length (35mm FF-equal) and for 200 Bucks, i'd buy it ASAP! I simply can't afford the XF 23mm F2 WR, too costly, for my X-E1, X-T1.

Loading ...
by anonymous
Fuji needs a 73mm 1.4 lens (you can talk about this with all the people who are doing review about XT4 so they can talk to Fuji). Fujifilm fast primes are: 16mm 1.4 = FF24mm / 23mm 1.4 = FF34,5mm / 35mm 1.4 = FF52,5mm / 56mm 1.2 = FF84mm / 90mm 2 = FF135mm. So 73mm 1.4 = FF109,5mm would be nice. Reasons are: there is a huge gap between the 56mm and the 90mm and the 90mm is f2, a little slower compared to the others. So a 73mm 1.4 = FF109,5mm would be nice for face close-up and for situations when camera is distant from the subject or when you want a more tele look, keeping a fast 1.4 aperture.
by anonmyous
Tens of thousands of the small EF-X8 flashes that come with a X-T1, 2,3, E3, H1… are lying unused in the original box.
Why not use them as makro flashes? -> Because there are no cables and no controller.
So the idea is a controller with power supply for two EF-X8 as a pair of macro flashes.