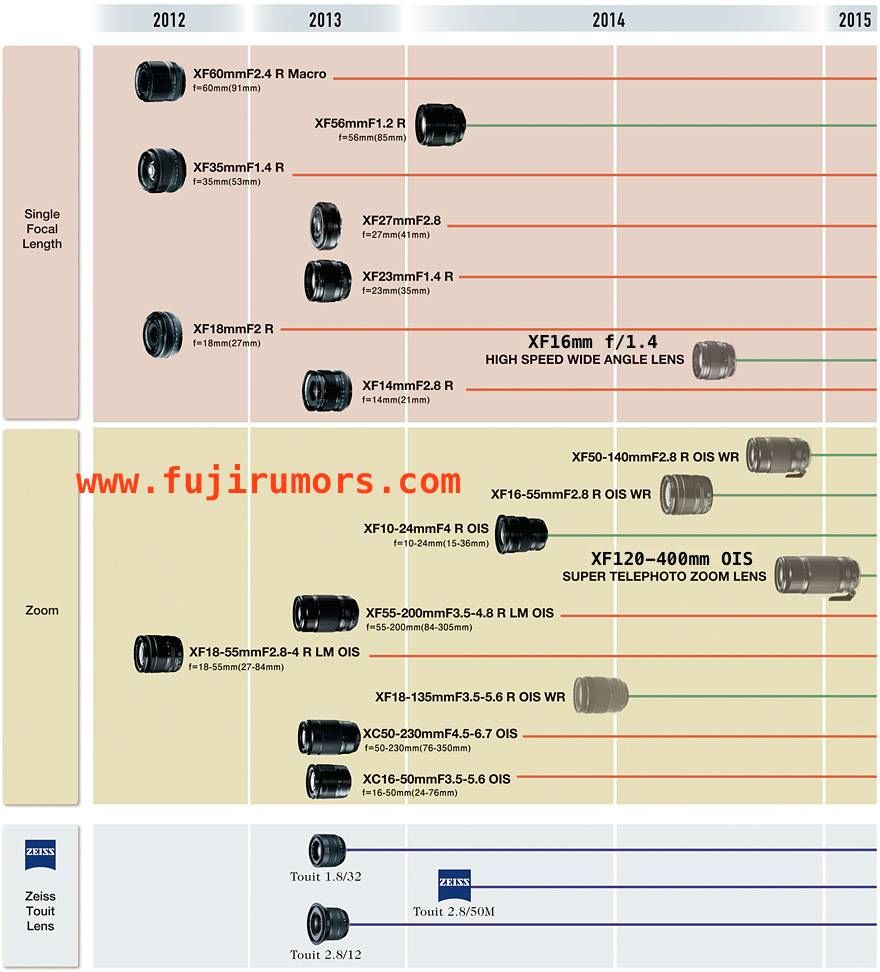 2 days ago I told you: "REMINDER: we know it since the CP+ in Japan, but Fujifilm hasn't still updated the roadmap: the 18-135 is getting faster (from f/3.5-f/5.6 to f/3.5-f/4.8)".
I said it because Fuji itself has shown it at the Japanese photo event CP+ in February (as you can see in the image at the bottom).
Well, that's not true anymore… and if Fujifilm wanted to create confusion, then they were successful.
Here are the facts: at the beginning of January Fujifilm published a new roadmap listing the Fujinon XF 18-135 f/3.5-5.6. But afterwards, at the CP+ in Japan (February), they unveiled a mock-up of the same lens with an aperture range that goes from f/3.5 to f/4.8, as you can see from the image at the bottom (courtesy: dpreview). At this point all X-shooters thought that Fuji enhanced it, me included… but the illusion last only until today:
In fact, if you've read Rico's X-E2 firmware 2.00 article (a MUST for every X-E2 owner), you'll notice that he says that the lens won't be 4.8 at the long end but 5.6! That's the final word in this little f-stop drama.
Therefore I updated Fuji's roadmap again, as you can see at the top… a very nice lens range for such a young system, and, for many, the quality of the glass is one of the main reasons to swtich to Fuji.
cheers

facebook, google+ and twitter
image courtesy: dpreview