Capture One Pro 12.1 Improves Fujifilm X Trans and Tethering Support and Adds XF 23mm F1.4 Profile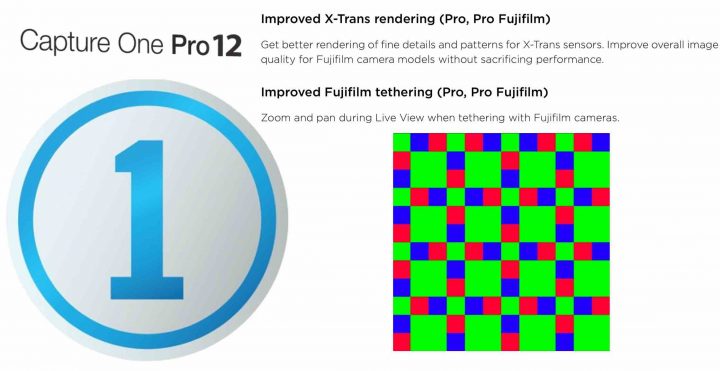 Capture One Pro 12
Capture One Pro 12.1 has just been released, and the very good Fujifilm X Trans demosaicing has become even better, according to C1!
Improved X Trans Rendering
Get better rendering of fine details and patterns for X-Trans sensors. Improve overall image quality for Fujifilm camera models without sacrificing performance
Improved Fujifilm tethering
Zoom and pan during Live View when tethering with Fujifilm cameras
It also adds lens profile for
Capture One Pro 12 is currently 50% off.
Full Release Notes