BEST X START EVER: Fujifilm X-T3 is Nr.1 Bestseller at Amazon OVERALL Camera Ranking – Black beats Silver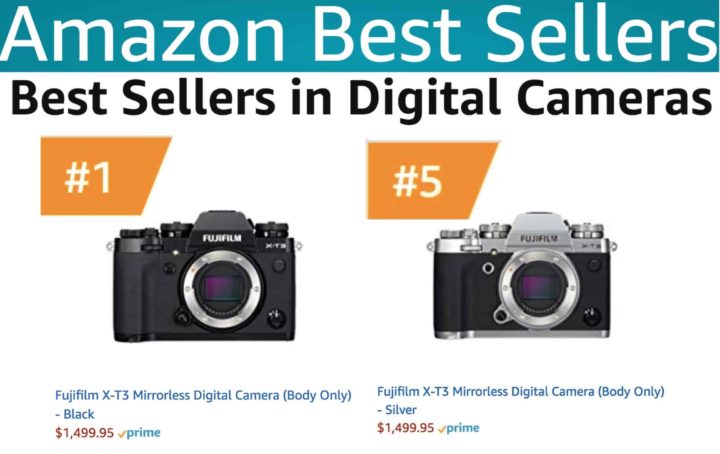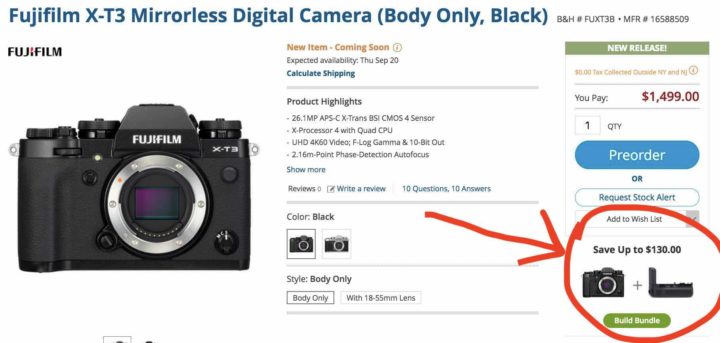 Fujifilm X-T3 Top Start
I think I have never seen something like this!
The Fujifilm X-T3 has climbed up all the rankings, and is now Nr.1 bestseller in the OVERALL digital camera ranking, with the black version (1) selling a bit better than the silver version (5).
The best ranking I can remember, is the one of the Fujifilm X-T2, which reached the 4th position. However, it was available only in black, hence 1 body got all the pre-orders. The X-T3 sales instead are split between black and silver.
It's astonishing that in times, where Fujifilm has more (Full Frame) competition then ever before, they also reach their best pre-order start at AmazonUS of all times.
Remains to see how long the Fujifilm X-T3 can remain at the top. If it can stay in the top 10 (mirrorless ranking) until Christmas, then this means Fujifilm has crafted a winner, and probably their best selling Fujifilm camera ever.
I know some don't trust the Amazon ranking, but I follow it for 7 years of blogging now, and I can tell you that the sales on largest retailer in USA, Amazon, can be a quite accurate indication of how the camera will sell overall. X70, X30 and other Fujifilm flopped (despite being actually great cameras deserving much better success).
Fujifilm X-T3: BHphoto, AmazonUS, Adorama, Focuscamera
Fujifilm X-T3 –
Save $130
There is a launch deal: get the Fujifilm X-T3 body or kit with vertical battery grip, and save $130.
Fujifilm X-T3 Pre-orders
USA: BHphoto, AmazonUS, Adorama, Focuscamera
AUS: CameraPro
EU: CalumentDE, DigitechCH, WexUK, PCHstore