Additional Fujifilm X-S10 Media Slides: 27% Lighter IBIS, New Heat Sink Design for Longer Video Recording and More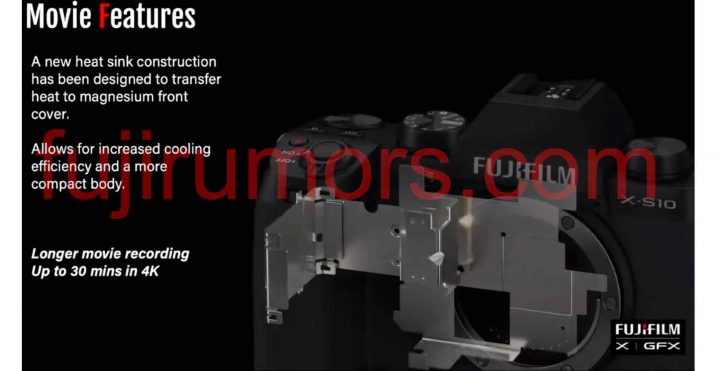 I have received additional official media slides about the Fujifilm X-S10.
I'll share them all down below for you to check out. You'll maybe learn a few more little tidbits, for example:
a new heat sink has been designed, which transfer the heat to the magnesium allow body of the X-S10. This allows for more efficient heat dissipation and therefore allows for longer movie recording times
not only the X-S10 has a 30% smaller IBIS, but it is also 27% lighter IBIS unit compared to X-T4 and almost twice as light compared to X-H1 IBIS
You can see the slides with the new heat sink design, the IBIS data, and more down below.
Follow FujiRumors on Patreon, Facebook, Instagram, RSS-feed, Youtube, Flipboard and Twitter
Media Slides