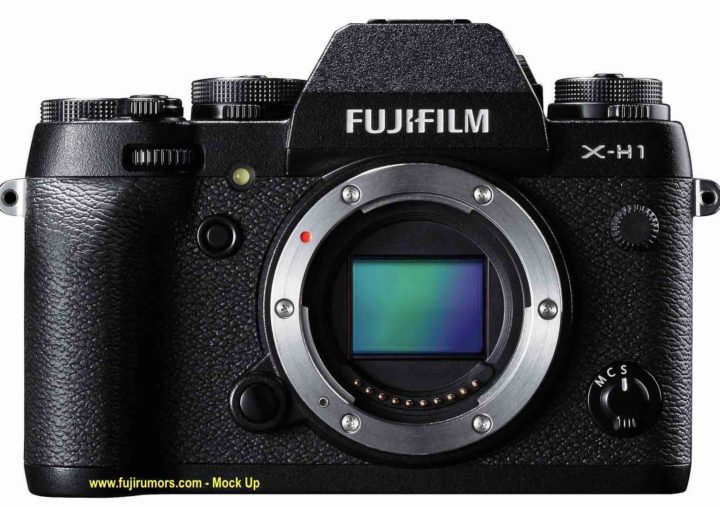 Fujifilm X-H1
Nokishita noticed that in the update file of X-RAW STUDIO Fujifilm adds support for the Fujifilm X-H1. Great spot, Nokishita!
But what camera is this?
Nokishita does not know, what hides behind the name "X-H1" and they don't know any specs, except for the fact that it has 24MP and 1/32,000 shutter speed… but luckily FujiRumors can help :)
The Fujifilm X-H1 is Fuji's first IBIS camera. Fujifilm changed name from X-T2S to X-H1. That's what hides behind this mysterious camera :).
In the comments, some suggested that "H" stands for "Hybrid", meaning stills/video hybrid camera. Makes perfectly sense. The new Fujinon MK Cine lenses have no OIS, and of course Fujifilm designed them without stabilization, knowing the X-H1 would come with IBIS.
All the specs I have shared so far for the X-T2S remain the same for the X-H1. It's the same camera, just with different name.
Our facebook group has now been renamed to X-H User Group, too.
A complete new camera line is coming… and let's hope the changes over the X-T2 will be enough to justify the launch of a new line.
Oh, and dear FR-readers, if you see the name X-H1 popping up elsewhere saying that it will have IBIS, feel free to let your kind comment on those blogs/youtube channels and ask them to quote FujiRumors as the source.
From nokishita (google translated)
Fujifilm's "X-H1" is published on the latest device compatible device
In other files, the settings such as the number of pixels of "X – H1" (24 million pixels) and the shutter speed (maximum speed of 1/32000) etc are described, but the XML file containing the compatible device is the easiest to read I think.
Details are unknown, but it seems that there is no doubt that "X – H1" is under development.
 X-H1 Rumored Specs