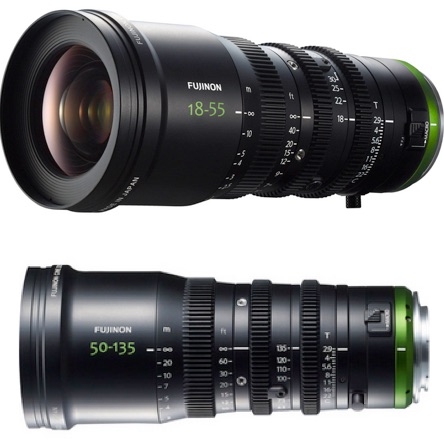 Fujifilm MK Cinema Lenses for X-Mount
We already reported back in April, that Fujiiflm officially said they will launch the X-mount version of the Fujinon MK18-55mm F2.9 and MK50-130mm T2.9 within the end of 2017.
And just in case you are waiting for it and were afraid there could be any delays, don't worry, another Fujifilm press release confirms that the launch of the X-mount Fujinon MK lenses is still scheduled for late 2017 :)
The Fujinon MK lenses have no OIS (optical image stabilization), which won't be much of an issue for those of you, who plan to purchase the Fujifilm X-T2S (successor of the X-T2), which will come with IBIS (in body image stabilization).
And as we just reported earlier today, IBIS on the X-T2S will work not only with the MK lenses, but also with all other X-mount lenses.
Besides confirming the late 2017 release for the MK lenses, the press release also shares:
Feedback from customers
Links to Sample Footage
Information about a hands-on demo of the MK-50-135mm in Mississauga (CA) on August 17
FYI: here is the factory tour, that shows where they manufacture the Fujinon MK lenses (and more).
PRESS RELEASE