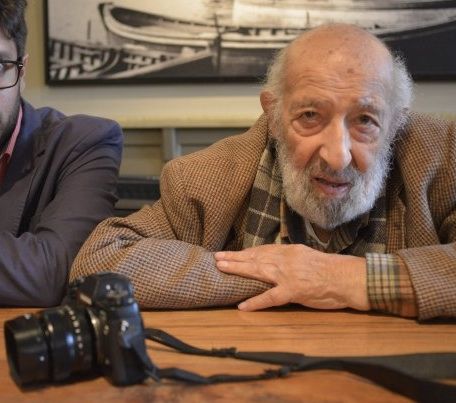 Famous X-Shooters
X-shooter 1: One of the most famous Turkish photographers, Ara Güler (honoured as "Photographer of the Century" in Turkey), seems to have made the switch to the X and grabbed a Fujiflm X-T1 (he mostly used Leica for his work). See the image at the German site Spiegel.de.
X-shooter 2: It looks like Jane Goodall, the world's foremost expert on chimpanzees & UN Messenger of Peace is also an X-shooter, as she carries her Fuji X20 when hanging out with animals and people. See it here on her website.
X-shooter 3: It seems that Beyoncé (website) grabbed one of the Fujifilm X100S right now in offer here ($200 savings)… and that she is left eye dominant. Beyonce with her X100S here, here and here.
Toy Capsule Cameras
These cute Fuji Toy Capsule cameras are out in Japan now (via ebay, too)! They've done this with Olympus, Nikon, Canon, and Pentax.. and now Fujifilm! They include little adapters to mount them on your hotshoe as well.