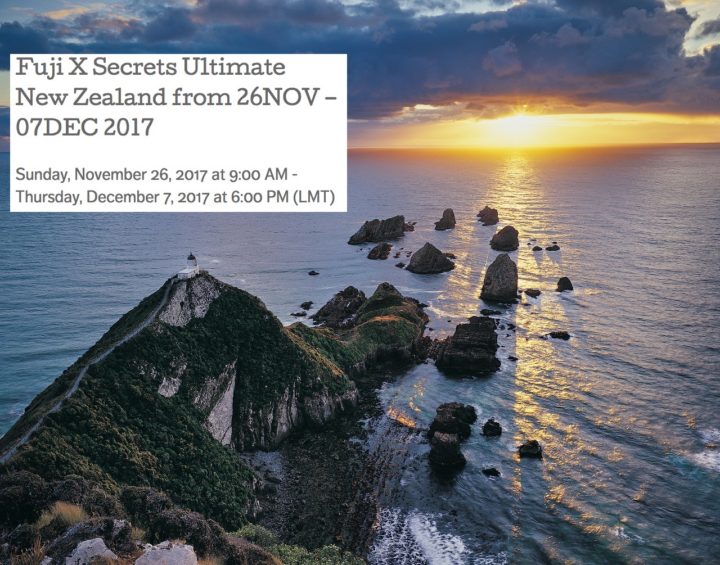 X-guru Rico Pfirstinger is offering some great X-workshop also in 2017.
English speaking X-shooters can join the workshop at the end of November in New Zealand. All the details here. The same workshop will be offered in German also in November here. If you can't wait that long to learn how to master your X, and you speak German, check out his Guernsey workshop at the end of May here.
Current list of Fuji X Secrets workshops: click here
Also, check out his Fuji X-series ebooks at RockNook here and AmazonUS here (now also in printed version). You will find many precious information & tips about your X-series camera. And if you buy the X-T2 ebook, you can get it with a 40% discount by clicking on this link and using code "FRXT2" (available in PDF, ePub, and mobi (Kindle)… DRM-Free).