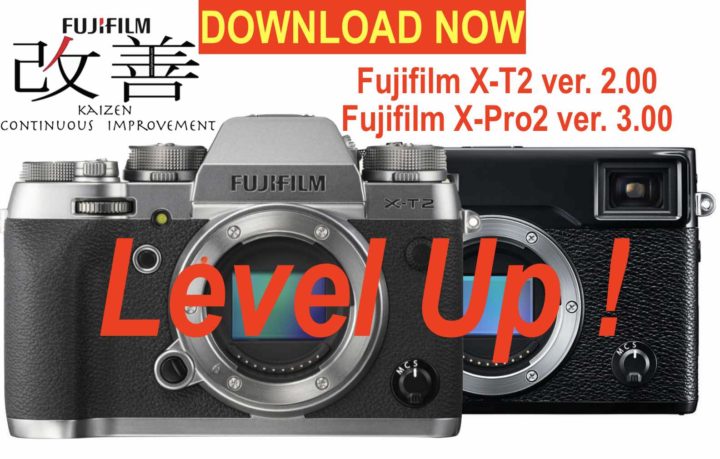 First a rumor, then an announcement, and finally real: the huge Kaizen Firmware updates for X-T2 (ver.2.00) and X-Pro2 (ver.3.00) are out.
Here are the download links:
This is just the first of the 2 Kaizen updates planed for X-T2 and X-Pro2. The second one will come late May.
For tips about how to update your firmware (and eventual issues that might occur), you can read Rico's X-pert corner "Tips for Updating your Firmware".
enjoy your new camera :-)

Fuji X Forum, Facebook, RSS-feed and Twitter
Full List of Improvements