X-T1: Name confirmed by Fujifilm itself + X-T1 designed by FR-reader Iannis!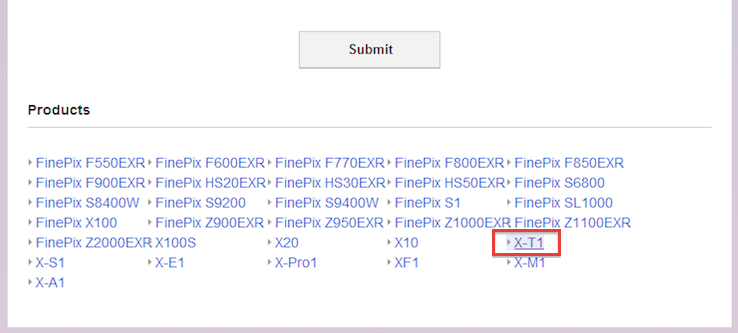 [
UPDATE
: The X-T1 has been removed and replaced with the X-E2] FR-reader Eugene Sidorov (
website
) spottet the name X-T1 at
Fuji's FAQ site here
. Thanks a lot Eugene!
Another FR-reader, Iannis, imagined how the X-T1 could look like, according to the rumors and the image leaked yesterday. Here are his two images, one with built in grip and one without.Which one do you like more? Thanks Iannis
Note the ISO-dial on the left site. I like that!
Sorry, there are no polls available at the moment.
stay tuned on Fujirumors via facebook, google+ and twitter and don't miss the news and rumors!
Patrick