X-T1, 56 and 10-24 roundup: more awards, light leake and more!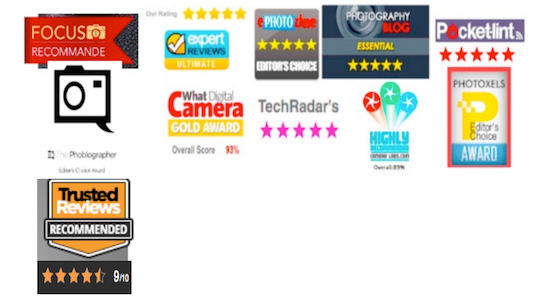 X-T1 body only ($1,299): USA: AmazonUS / BHphoto / Adorama / Pictureline / EU: wexDE / wexUK / PCHstore /
X-T1 with 18-55 ($1,699): USA: AmazonUS / BHphoto / Adorama / Pictureline / EU: wexDE / wexUK / PCHstore /
_ _ _
– bokeh-monster posted the X-T1 review here and 56mm review here:
"[X-T1 review] The gap between optical and electronic view finders has finally been closed! The massive view finder on the XT1 even puts my old Canon 5D mrk iii to shame, bright and detailed with almost nonexistent low light flicker, it is capable of turning night into day and tackles manual focusing with ease. […]"
[XF 56mm review] Everyone who is familiar with large aperture lenses will know there are tradeoffs, nothing comes for free! Typically these lenses when shot at their maximum aperture (sucking in as much light as possible, hence helping make exposures in dim surroundings), 1) Do not have the best centre sharpness (corners of the frame are typically even softer) 2) Exhibit low contrast throughout the frame 3) Suffer from bad CA (chromatic aberrations)… Examining one of the street portraits captured with this lens […] illustrates perfectly how the wizards at FUJINON have overcome some colossal challenges. […]. The 56mm at F1.2 has maintained beautiful blacks and brilliant sharpness throughout the frame at the same time rendering true to life skin tones.
– Fuji X-T1, XF 10-24mm F4 OIS & XF 56mm F1.2 reviews at work at olafphotoblog here: "We have already started shooting with this gear. […] Stay tuned for full reviews of the X-T1, XF 10-24mm F4 R OIS and bitingly sharp XF 56mm R F1.2. In the meantime, here are our first images shot with the Fuji X-T1 and the XF 10-24mm F4 R OIS."
– How fast is a SDHC UHS-II card in a Fuji X-T1 at aboutphotography here: "My older SanDisk Extreme rated at 80MB/s took 15.46 seconds to write the images to disc. The newer SanDisk Extreme Pro SDHC UHS-II did the same thing in 8:49 seconds – almost twice as fast." [The UHS-II SD-cards are now available at BHphoto here and Adorama here.]
– Shared on FR-twitter: "This camera is amazing, it really is, FUJI hit it out the park with this one. it was really a joy to shoot with, its light weight, unobtrusive and completely gets out the way and help you make beautiful photos, all these are just my first day impressions of this camera." Read more at itsneilb here.
– Fuji or Olympus? joshmcleodphotography has the answer here: "…the Fuji X-T1 is almost the perfect camera (for my needs). Shooting with it is an absolute pleasure… it is small, lightweight, inconspicuous, feels great in hand, extremely well built, has a great lens line up and is capable of producing beautiful images. I am so confident in the Fuij X-T1 that I believe it will meet if, not exceed, nearly every photographic need/expectation I can throw at it. Even if some say that the price is a little on the high side I think the Fuji X-T1 actually represents good value. In my opinion you have to spend a lot more money to get a camera that offers any real advantage in terms of Image quality, build quality and overall shooting enjoyment."
– Here is what lighttraveler thinks of the X-T1: "Fuji have changed the way I think about my craft and taken me back over 40 years and made me want to start all over again.They have given me my passion back by putting all the passion they have for photography and film in to these little cameras. At last a company that are doing things for the right reasons and not just mass producing cameras for profit."
– phoblographer X-T1 review here (and another award for the X-T1): "What the X-T1 really does is make the case for mirrorless cameras as worthy options for serious photographers. There have been strong mirrorless options before the X-T1, but none have looked so good. Sony's done well with its NEX-now-alpha line, but it doesn't hold a candle to Fujifilm in terms of design. Fujifilm pays just as much at to the outside of the camera as it does the inside. […] The X-T1 can bend to nearly any photographic need in my estimation, save for sports and wildlife photography due to Fujifilm's lack of fast telephoto lenses."
– admiringlight full review here: "The X-T1 is an immensely enjoyable camera to shoot with.  The grip is comfortable, the major exposure controls are all easily accessed and constantly visible.  The EVF is, in my opinion, the best on the market currently (though the one in the Olympus E-M1 is close).  Fuji has also made the X-T1 a responsive camera.  Everything reacts quickly, write speeds are blazing and all the delays that plagued early X-series cameras are now gone.  The X-T1′s continuous autofocus is something for Fuji to be proud of."
– trustedreviews full X-T1 test here: "The X-T1 combines excellent design with a specification that makes it great value even at its circa-£1000 price tag. Above all, it produces breathtaking images and can be relied upon whatever the conditions, making it perhaps the best CSC on the market."
– Fujifilm X-T1 Review: Feast for the Eyes, Frustration for the Fingers at gizmodo here: "LIKE: Looks can take a camera further than most photographers are willing to admit, and the X-T1 is exquisitely beautiful. It's an all-around speedy camera in AF, startup time, and burst rate. Image quality is terrific and the lens selection is becoming more robust with high-quality options. The great build quality and weather sealing will keep the camera safe from jostles and the elements. NO LIKE: The controls on the X-T1 are a mess. They go too far into analogue nostalgia at the expense of simplicity and speed. The EVF, while big, is very noisy in low light."
– X-T1 review at flixelpix here: "Does the X-T1 deserve the hype? Definitely. The X-T1 is a powerhouse that delivers stunning, pin sharp images with the almost breathtaking dynamic range we have grown to associate with the Fujfilm X-Range. I struggle to find fault and I hope you understand what I mean when I say I could look at it for hours, it is a remarkable piece of technology. The controls are extremely accessible on the body of the camera and there isn't hardly an aspect of the device that isn't customisable or adjustable. The viewfinder and LCD screens are stunning and if that isn't enough you can even control the camera via live view on a mobile device"
– Fuji X-T1, Nkon 50mm f/1.4G, Metabones Speed Booster – Is this the answer to low light shooting? at soundimageplus here.
– First Impressions at thewanderinglensman here: "The "four-way" buttons that surround the menu/enter button aren't very well designed.  I almost have to use my fingernail in order to push them."
– Doring: "Here is a little piece on the pixel-level file quality from the new Fujifilm X-T1. It may be of interest to those who depend on good per-pixel quality for largish prints." Read it at doeringphoto here.
– Review at fotodesign here: "Well, it's fairly simple to summarize my findings about the X-T1. In the end it's rather an evolution of the X-E2, wrapped in a different body, than a game changer taking over the camera world. For me, the biggest advantage is the new high-res viewfinder, which I would love to see in a X-E3. The autofocus is improved, but still lacks responsiveness compared to the competition. This might not be true for AF-C performance, but that is something I don't care much about. The image quality hasn't changed at all and is still very good. Video quality is still poor, so nothing has changed there either."
– first impressions at photomadd here: "Yes!  I think it would be hard to argue that this was a bad camera.  It is a very good camera.  I'm not convinced that it is the revolution many were billing it as though.  I think a lot of people missed out on just how good the X-E2 really is with their bias still in place from the X-Pro1 and X-E1 with the early firmware.  The reality is that the X-T1 is an X-E2 bundled up differently to make it look like something else, but same sensor, same processor, with just a few tweaks and natural improvements here and there to give it better dSLR style AF tracking and a faster frame rate."
– Further toughts at luminous-landscape here: "Fujifilm's X-T1 has been a very eagerly awaited device. I know that I was eagerly waiting to get my hands on one ever size I saw its first announcement. Why? Because it appeared to offer the design ethos of another era. A look at the top panel tells the story. Nice solid mechanical wheels and levers for all of the cameras major functions; ISO, focus mode, metering mode, shutter speed and exposure compensation. And, if you have a lens with an aperture ring, such as one of Fuji's XF primes, you even have direct manual control of that."
– Should I sell all my Nikon gear for a X-T1? at ohm-image here: "I am ecstatic about the X-T1. It shows Fujifilm improving on most things. But the X-T1 is in no way a replacement for a DSLR in the arenas where DSLRs reign supreme. A great mirrorless camera is still a not equal to a great DSLR of any stripe unless weight, size, lens selection (this refers to APS-C DSLRs), are the deciding factors."
– "I noticed a light leak on the new FUJI X-T1.  When using the cable release during long exposures I had a streak of light enter the sensor.  The light leaks when using long exposures and light hits the microphone jack and the HDMI ports". Check it out on youtube here. Trenton suggested the following temporary solution for this problem in the comments: "use mobile app to trip the shutter by WiFi, without exposing the ports. Oh, and it would be fantastic if Fuji updates the app with timers and intervalometers." Rico said: "Those who are affected by this light leak might want to have their cameras serviced by Fujifilm. Fuji knows about the issue, and a service directive has been in place for several weeks. It's an easy fix."
– first impressions at peterlangfelder here: "Overall, it is lightweight and super-fun to use"
– high ISO performance test at f8blog here.
– Fujifilm BLC-XT1 Leather Case for Fujifilm X-T1 at larsauthen here: "I'm not 100% percent happy with this leather case. It doesn't fit as tight as I would like it. And it's a bit unpractical to unscrew the bottom screw to remove it when you need to change memory cards. Of course, it's nice to be able to change the batteries when needed with the case still on."
– focus-numerique full review here (translation).
– Had a fantastic weekend up in the dales with a friend putting my new Fuji XT1 through its landscape paces and checking the area out for one of my up and coming landscape walking tutorial days. […] Here are a few photos from the weekend." See more at lightgazer here.
XF 56mm f/1.2
USA AmazonUS / BHphoto / Adorama / DigitalRev / – EUROPE: wexUK / wexDE / PCHstore / DigitalRev
– XF 56mm test at pchome here (translation): "[google translated:] Maximum aperture edge quality is slightly lower compared to the center of some of the meat received significantly enhance the rate after F1.4, F4.0 and F5.6 until it reaches the maximum value. A conclusion can be: the overall level of sharpness and excellent performance of the central portion, and the edge portion of the central portion so although not eye-catching, but within the acceptable range."
XF 10-24
USA. AmazonUS / BHphoto / Adorama / Pictureline / DigitalRev / EUROPE: DigitalRev / PCHstore / WexDE / WexUK
– michaelrcruz tested the XF 10-24. Read his impressions here: "I really had a great time using this lens. This is the lens that I always wanted for my X-series system. The focal length is very useful for photographers who shoots landscapes, architecture and even street photography.  I don't really have any negative comment about this lens, I know others would have wanted a 2.8 lens but it might have made this lens bigger and I think, the current size is just perfect for the X-Series cameras.  And to be honest in landscape or architecture photography which this lens will be most used, you will use high aperture values anyways and at f4.0 it is by no means a slow lens."
– X-T1 and the 10-24mm Lens impressions at getdpi here: "I personally think it's a great performance at its widest angle. Please note there was a million people around me and I was just snapping away so I could look at the overall quality and distortion control. In a couple of photos, the Fuji staff member looks a little distorted but for the most part, I'd be happy with these images in regards to distortion."