X-A1 highly recommended at ephotozine: impressive image quality and excellent noise performance!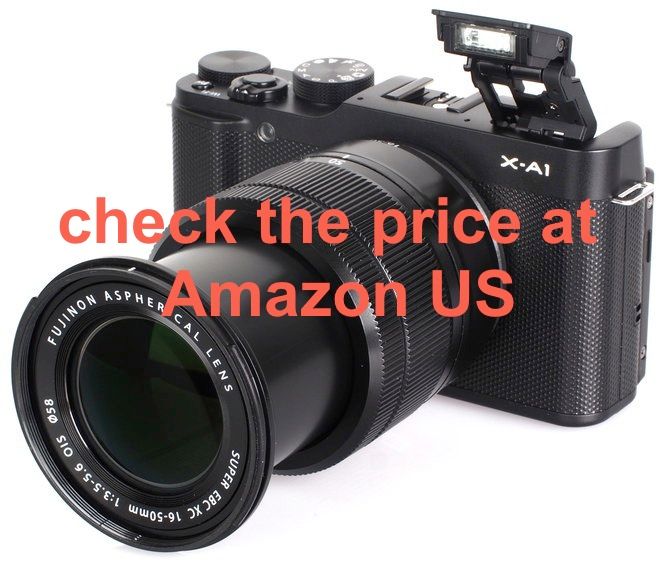 In stock check
X-A1 – USA: AmazonUS / BHphoto / Adorama / Pictureline / EUROPE: AmazonUK (via DR)
XC 50-230 – USA: AmazonUS  / BHphoto / Adorama / EUROPE: AmazonUK (via DR)
_ _ _
The full X-A1 review is online! ephotozine highly recommends this camera. Very good value for the money and:
"[the X-A1] delivers impressive image quality, with low noise right up to ISO3200 and ISO6400 while retaining good levels of detail. Some may even find the results from this camera preferable to the results from the more expensive X-M1. With the introduction of the X-A1, Fujifilm also introduced a number of more affordable lenses, making the Fujifilm X series a much more compelling system. With impressive image quality and a camera packed with features, we would highly recommend the Fujifilm X-A1."
Read the whole review at ephotozine here. And for a little bit of pixel peeping check out the X-M1 at 12800 and the X-A1 at 12800. Or check out this small comparison of an anonymous FR-reader.
And also photographyblog posted its X-A1 samples here. They seem to confirm the stellar high ISO performance of the X-A1.
I did a quick comparison for you. But feel free to make your own pixel peeping tests and leave a comment. MJr said: "The X-A1 definitely appears to have lots of 'smart' noise reduction." So does it all depend from the settings?
cheers
Patrick
X-A1 – USA: AmazonUS / BHphoto / Adorama / Pictureline / EUROPE: AmazonUK (via DR)
image courtesy: photographyblog
X-A1: 1/750 sec f/5.6 | 24mm | ISO 25600  —  X-M1: 1/640 sec f/8 | 24mm | ISO 25600