Which Fujifilm Camera do you Hope to Get in 2021?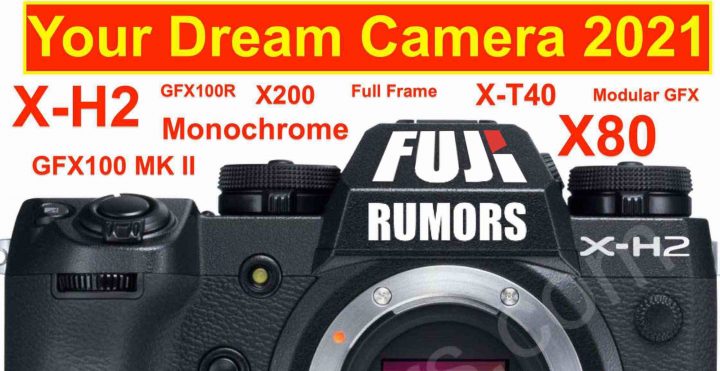 Recently we checked out how many cameras Fujifilm usually released in the last few years, and we saw that in the last 3 years Fujifilm released 3 cameras. So, assuming that Fujifilm keeps the same pace, we can hope to get 3 cameras also in 2021. But obviously this is just a reference: there could be more or even less than that.
So let's go crazy with our wishes and make a list of our top dream cameras in the comments.
Everything goes, everything is allowed, all your secret wishes, your forbidden dreams, you biggest desires… as long as you are also willing to pay for them :).
P.S.: yes, we rumored the Fujiflm GFX100S and the X-E4 already. Both will be announced on January 27…. along with so much other stuff! But until now they are "just" rumors that have exclusively shared on FujiRumors.
Join Our Owners Groups
Join Our Facebook Pages