Vote Your Top Fujifilm (Related) Product and Roadmap Lens 2021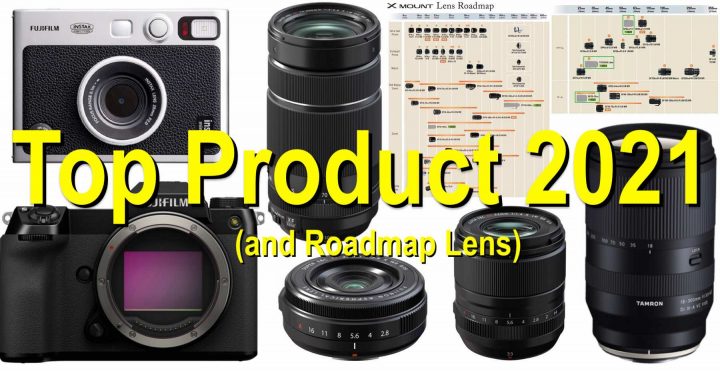 Top Fujifilm Related Product 2021
There won't be any more announcements in 2021, so time to look back at the Fujifilm year 2020 and vote which one according to you was the top product of the year launched by Fujifilm.
And why not, let's include also the third party autofocus lenses for Fujifilm launched (or announced) this year as well as the latest Instax products.
Also, you can vote on what in your eyes is the most exciting lens on the X roadmap and GFX roadmap. In this survey I will include the rumored XF56mm f/1.2 II as well as the lenses on the Viltrox roadmap and TTArtisan roadmap.
So the gear you can vote on down below is this one (the surveys itself is at the bottom of this article):
I hope I didn't forget anything. The survey is down below.
Follow FujiRumors on Patreon, Facebook, Instagram, RSS-feed, Youtube, Flipboard and Twitter
The Fastest Growing Fujifilm Group
Join Our Owners Groups
Join Our Facebook Pages

Loading ...
_ _ _

Loading ...