VOTE :: The Ultimate Fujifilm APS-C Lens Poll – Let Fuji know What You Want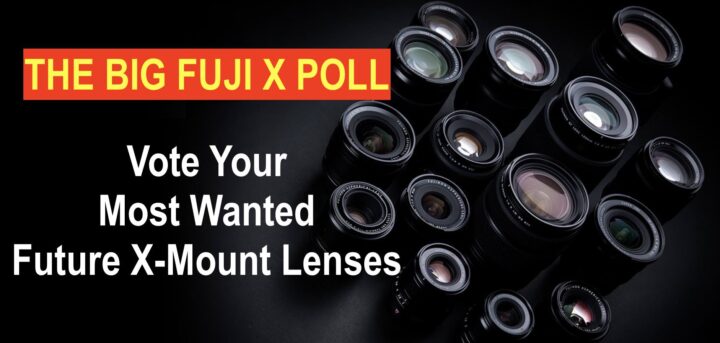 Dear Fujifilm, Please PAY my Readers with…
Dear Fujifilm headquarter in Japan!
Your management is running short on ideas?
You are debating on which lenses should come next, but can't really figure out which ones?
Don't worry, we are here to help you.
The FujiRumors community has done its job wonderfully and dropped hundreds of suggestions in our previous lens wish article.
And to make it even more convenient for you, dear Fujifilm Japan, FujiRumors has isolated himself from life and worked many hours to go through all the suggestions and try to sum them up in a way that it makes sense.
The result is a list of 40 lenses, which now the FR-community will vote on.
And you know what's best, dear Fujifilm HQ?
We do it all for free!
Yes, Fujifilm. We are just happy to help you.
Although…
… if you really insist to reward us for our work, you could pay us in Kaizen firmware updates for our cameras.. how about that? ;)
How the 40 Lenses Came to Be
It was very tough to come out with this list, as every lens you guys listed has its Pros and Cons.
But launching a survey with hundreds of lenses would be an overkill, so I had to be brutal. I listed all your lenses, grouped them and tried to find a compromise, as you can see in all my papers here.
I ended up with a list of 40 lenses:
So, some lenses might sound a bit unconventional, but they are merger of wishes. Sometimes I had to sacrifice range in order to keep the lens fast, other times I had to sacrifice speed in order to get in a wider focal range.
One Last Suffering… ;)
And if you thought you were done with your hard work, then you were wrong.
I want you to suffer and sweat one more time.
How?
Well, you can drop a maximum of only 3 votes in the survey below.
So think about it, struggle, doubt, hesitate, but at the end all you have are 3 votes. Use them wisely. The Fujifilm management is watching you!
But my Dream Lens is…
Maybe your dream lens might not be in the list, but you might find something similar to it. Drop the vote on the lens that is closest to your wish.
We can always run an additional survey later on, where we include more options for the most voted lenses.
XF vs XC
All lenses (except for XC lenses) are weather sealed. So I will NOT specify that in the survey.
The Ultimate Survey

Loading ...
Work in Progress ;) https://t.co/GSfg6mPJhx pic.twitter.com/B6BpcTvaKj

— Fujirumors (@Fujirumors) November 25, 2022