Voigtländer Nokton 35mm F1.2 Development Story and First Review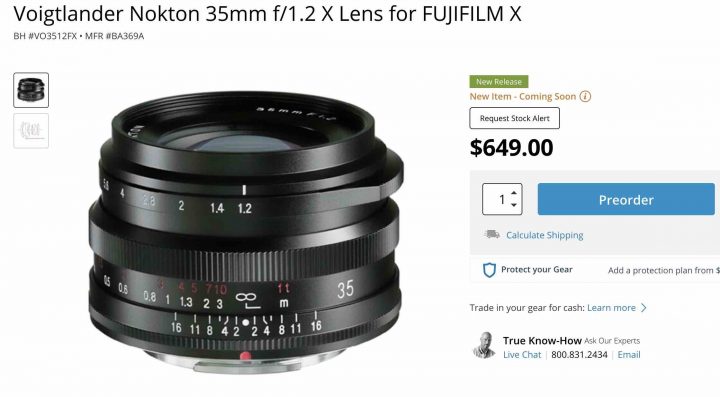 Fujifilm and Cosina managers have met for a discussion about the development of the new Voigtländer Nokton 35mm F1.2.
The video has been shared on youtube, but is only in Japanese. However, the Japanese website dclife reports about its content here, so you can let it go through google tanslate here. There is not much to discover, but here are some main ponts.
Cosina started development one year ago
they wanted to make a lens that is faster than the 35mmF1.4, hence 35mmF1.2
compatible with electronic contacts, so it supports software correction such as various aberrations and only "X-Pro3" is available for parallax correction
Also, dc-watch has posted the first review about the Voigtländer Nokton 35mm f/1.2, which you can find at dc.watch (translation Part 1 / translation Part 2).
In short: it's soft at wider apertures, distortion is well controlled, good uniform bokeh and 3D effect.