A Trip That Proved My Point, Exactly! – Part 2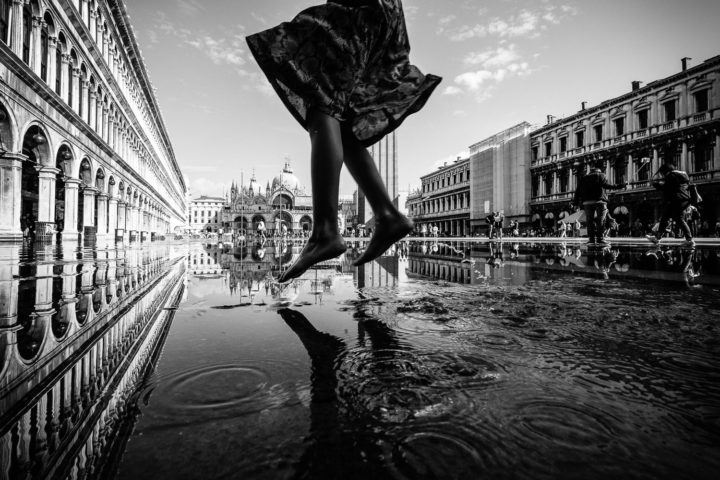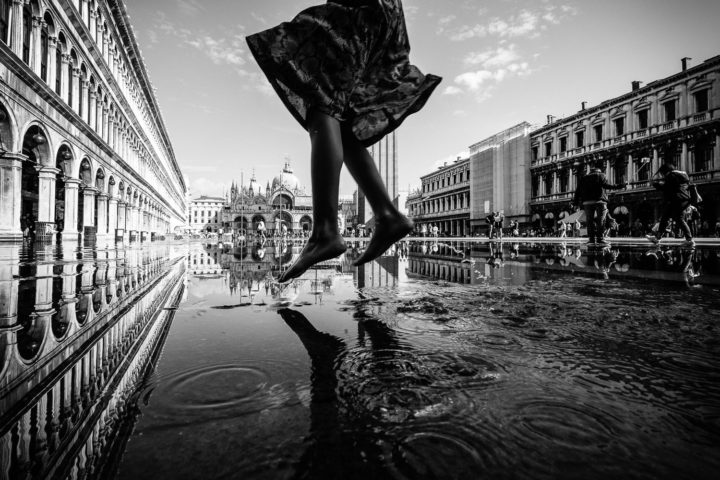 GUEST POST FEATURE
Write Your Articles Directly On FujiRumors!
guest post by Michael Dees – WILDNESS & ARTifice + @medees on Instagram
This continues an earlier post where I recounted how well my Fuji X-T2 served me in my diverse photographic pursuits.  Those being, landscape and street photography.  Most recently, the X-T2 worked out quite well for me in Iceland where the environment there put its weather-sealing to the test…it passed with flying colors.  But now we move on to the Continent, where my Fuji and I had to switch gears from wildness to artifice, from garden to city.  As you may suspect, with this migration comes a ton of changes in the settings.  To name a few: from low ISO to Auto, from stopping down to opening wide, and often, from auto focus to manual. Luckily these changes were not overlooked often, but they escaped my attention once, early in the first city, but it was minor and smooth sailing from there.  And so let us turn our attention from the large volcanic island, to the polished and cultured cities of Europe.
Mainland Europe
The rest of the trip consisted of seven cities in France, Italy, and Switzerland.  I know…so lucky!  As mentioned here's where I kicked into street mode.  The primes came out, even the barely used 16mm, along with my sweet leather messenger camera bag, and some cigars.  Locked and loaded!  I think it worth mentioning a few aspects of my settings and how the Fuji X-T2 served me so well.  There are several main kinds of street shooting that I do and when I'm in a thick crowd, shoulder to shoulder, the shutter has got to be blazing fast.  This is because when people are so close, they cross the field of vision so quickly.  So I had three Auto-ISO settings that I alternated between, all having a max ISO of 6400 and default ISO of 200:
Min shutter = 1/60th
Min shutter = 1/250th
Min shutter = 1/500th
Catch that?  6400 baby…now that's cookin'!  That coupled with an f/1.4 lens and you have some serious low light love going.
The City of Lights.  Paris was good to us, and yet it was at a breakneck pace.  Fortunately we had been before, so it was not so much about seeing sites, but rather enjoying people watching and eating around the Latin Quarter…and there was lots of both!  About as much as one can squeeze in to two days.
** Click READ MORE **
If you are lucky enough to have lived in Paris as a young man, then wherever you go for the rest of your life, it stays with you, for Paris is a moveable feast.

-Ernest Hemingway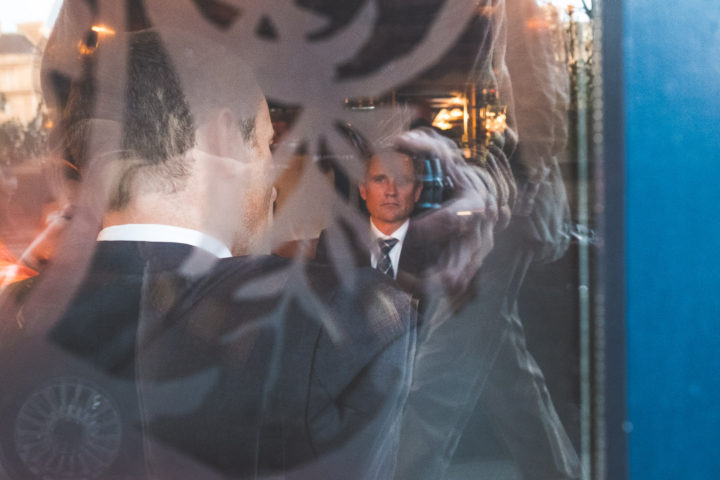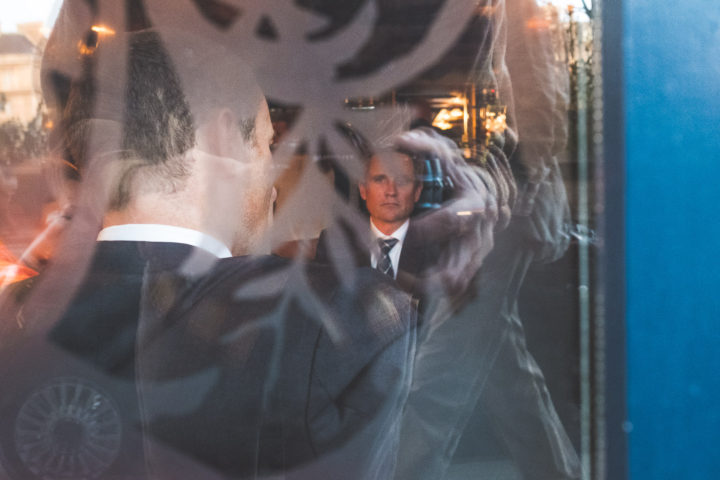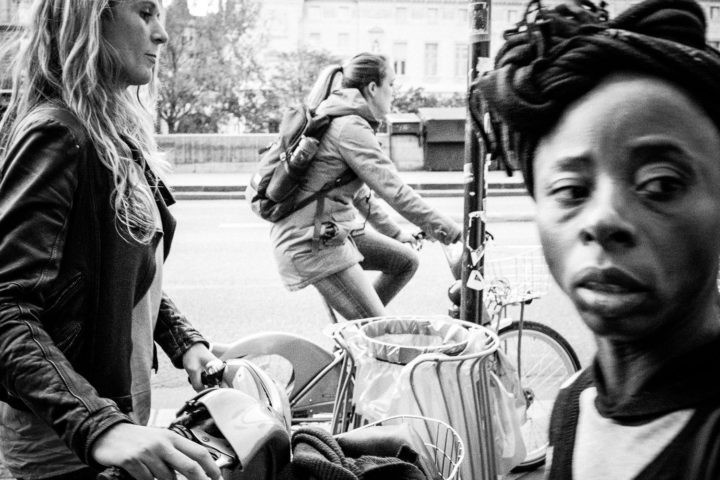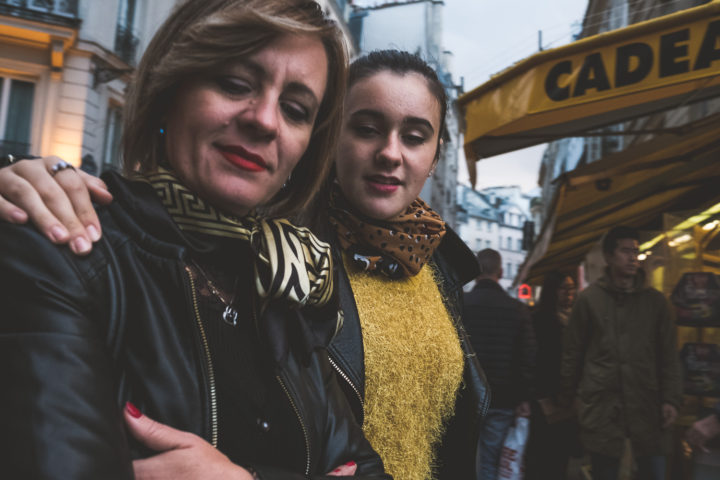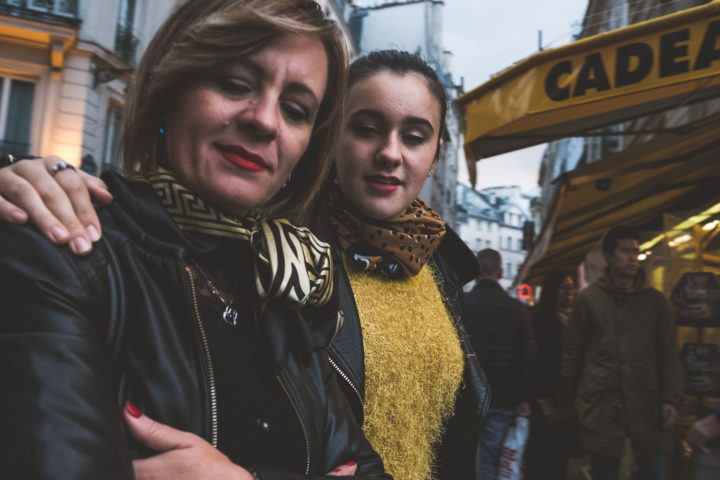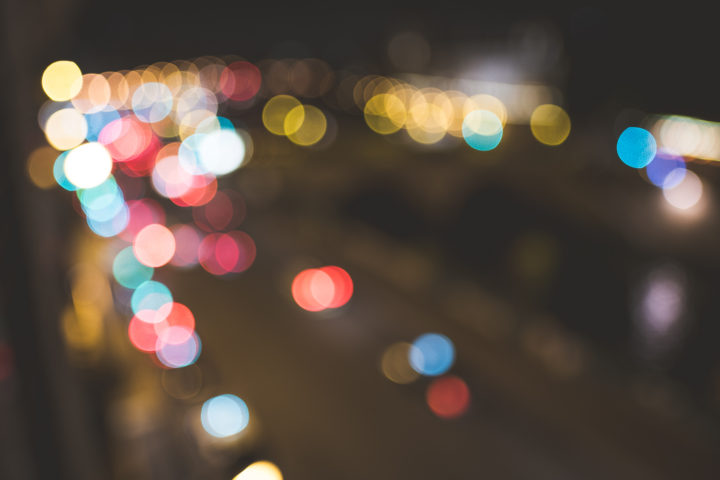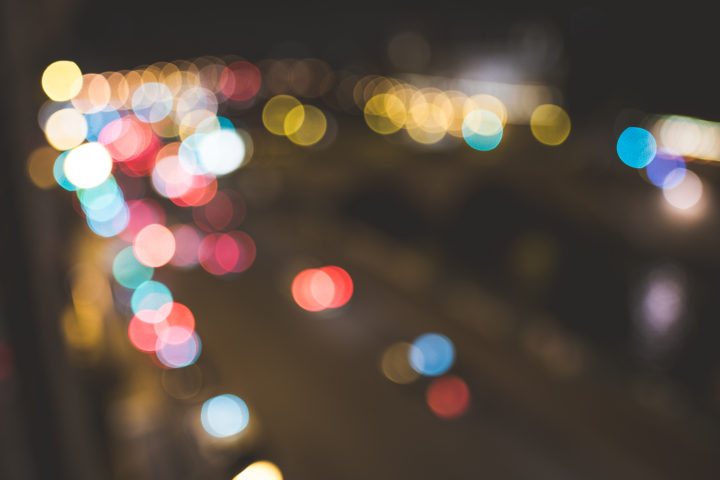 Ah, Lyon.  We were fortunate enough to get a spot in the old part of town, which helped remove a lot of modern background distractions that occur when shooting in the city.  Of course, that's a preference, and the trappings of modernity have their place, even in our images.  Surely the weather in Iceland put the weather sealing on the X-T2 to the test, and it passed with flying colors.  Not only was there the winds to deal with, but also tons of mist driven by the gales…saltwater mist!  But in Lyon, ironically, the camera encountered much more water.  It rained intermittently, which I loved, being from only-sunny California, and given a couple of shots that I wanted to get, it necessitated a rain-dropped front element of the lens.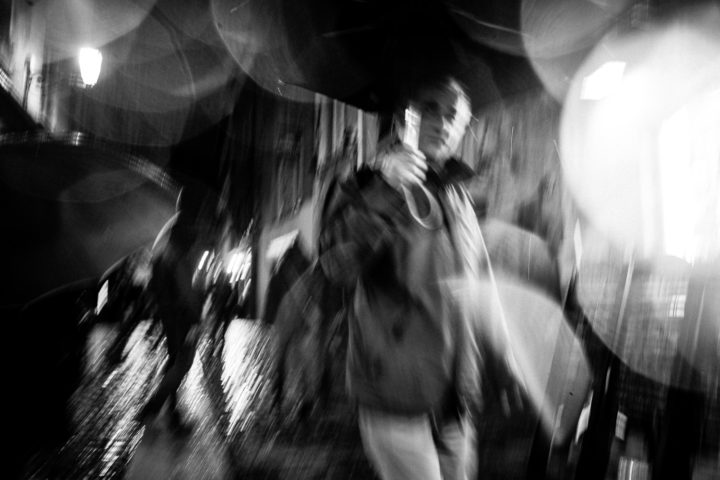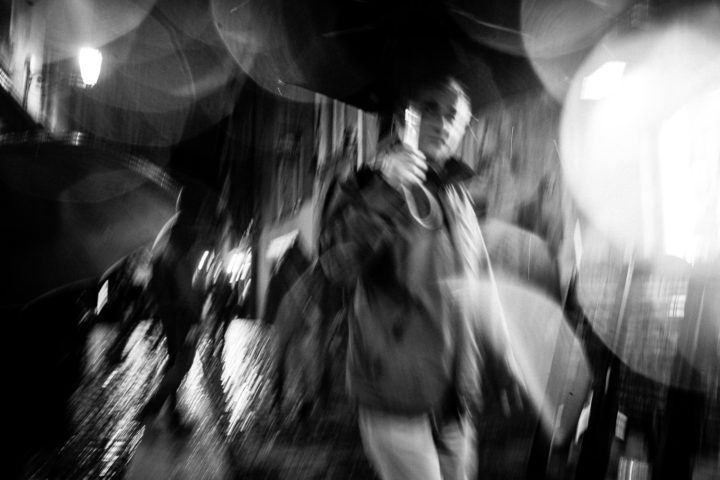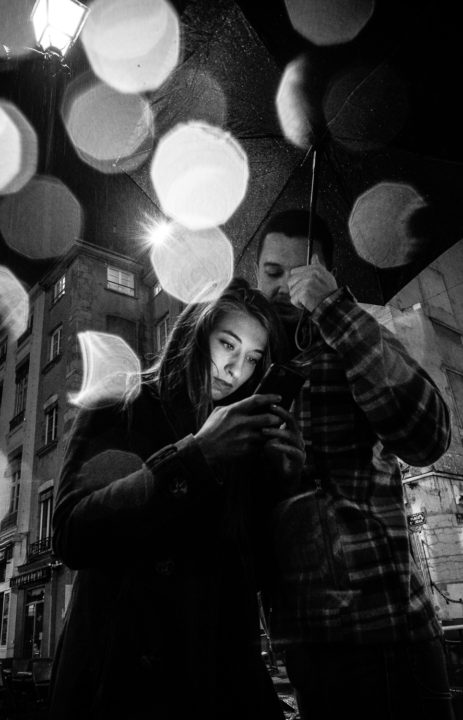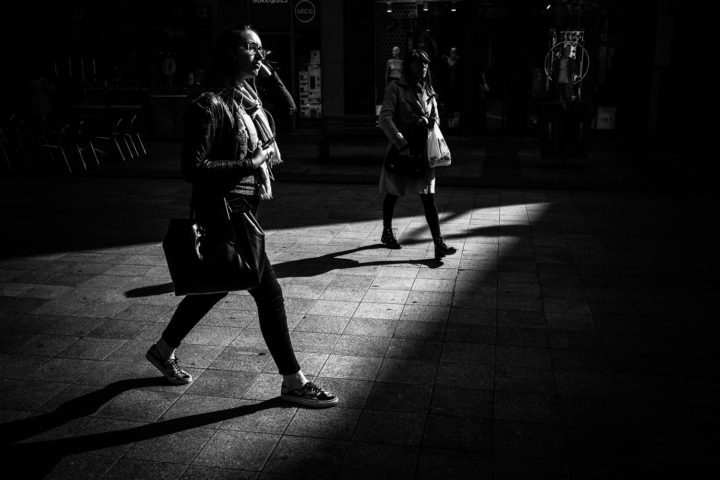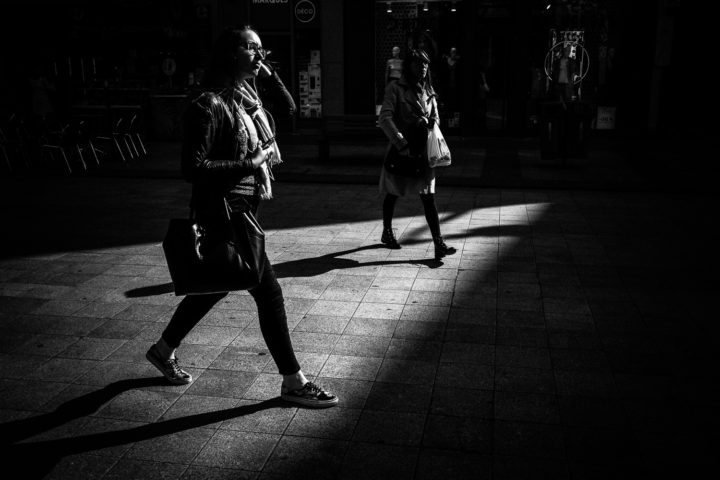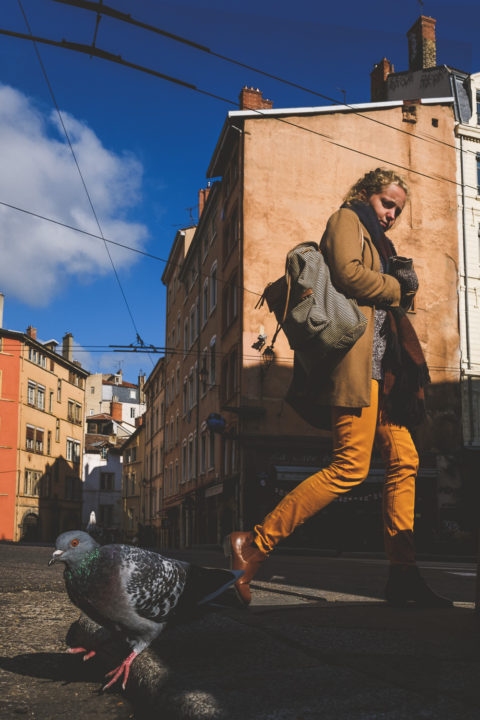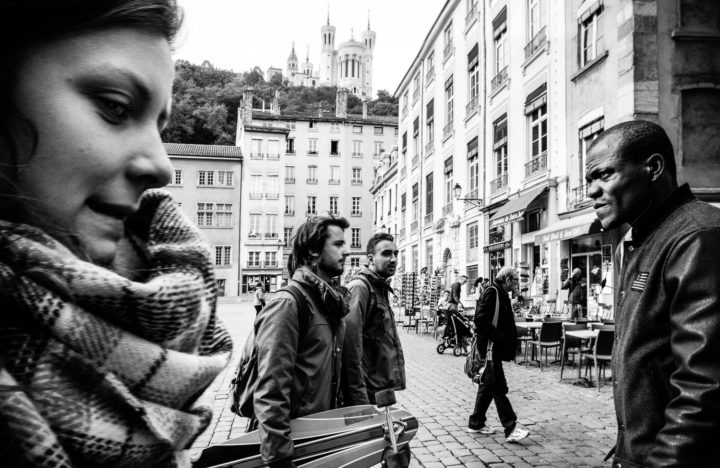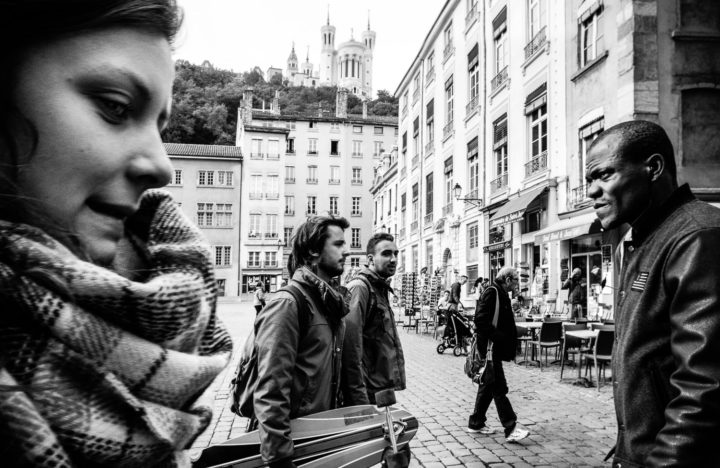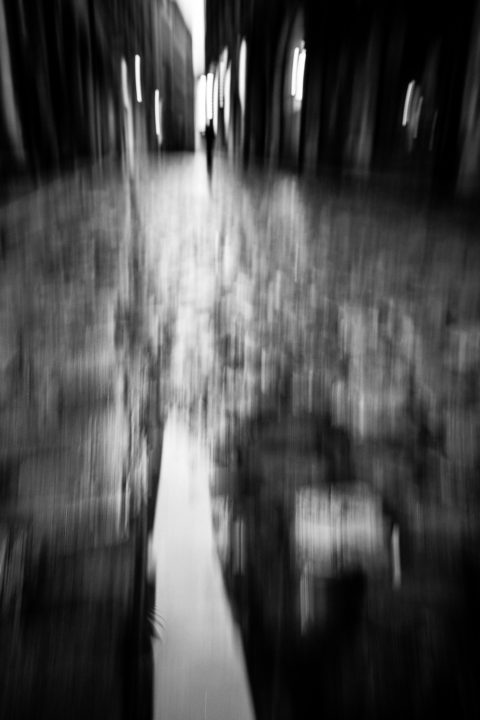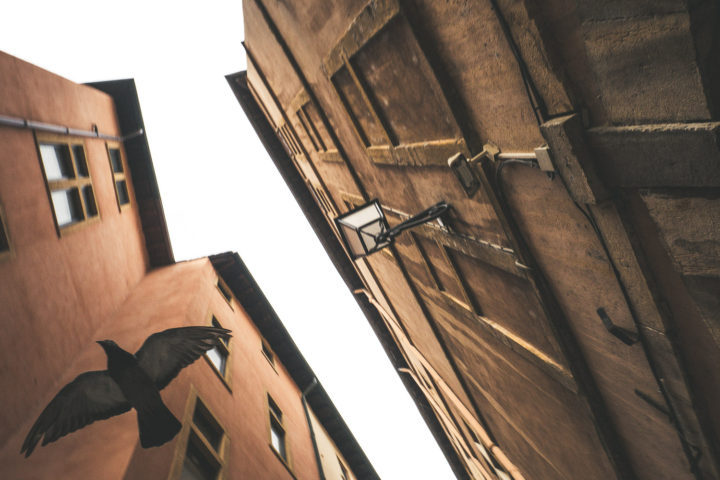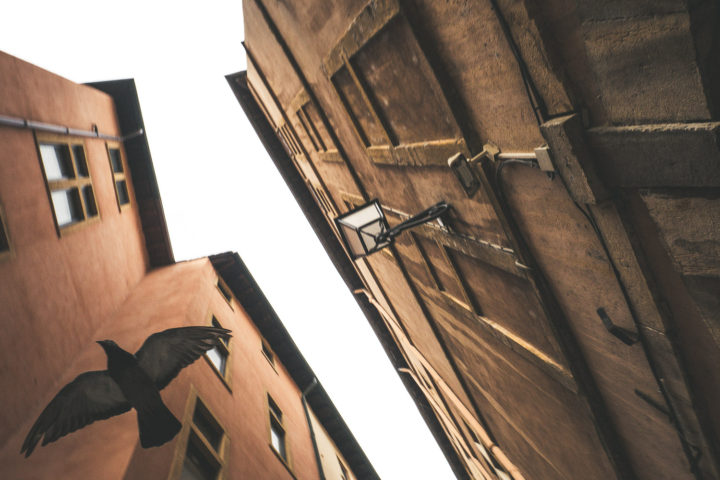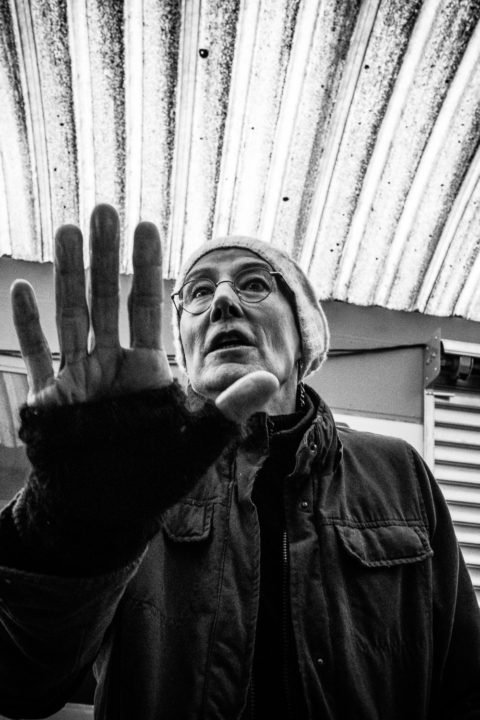 I've never been to Italy before this trip and so, while I anticipated a fine people, I didn't expect such reserve.  There were times I had the distinct hunch that if I had a good-sized DSLR lifting up to my face, that this reserve would have been particularly offended.  The sleek and retro form factor of the X-T2 factored in nicely and even prompted a few people to engage with me, asking questions about the camera.  It was thought several times that it was a film camera, as I'm sure many can relate.  It's a fun convo, but more importantly for me, it's an avenue to build a small rapport and then ask for a street portrait.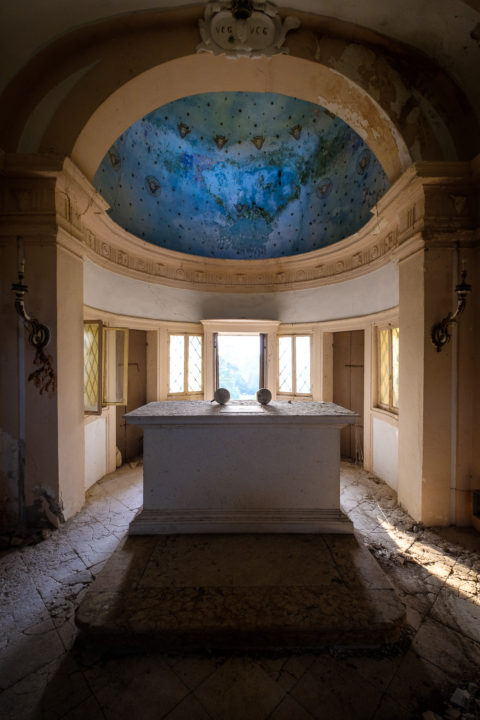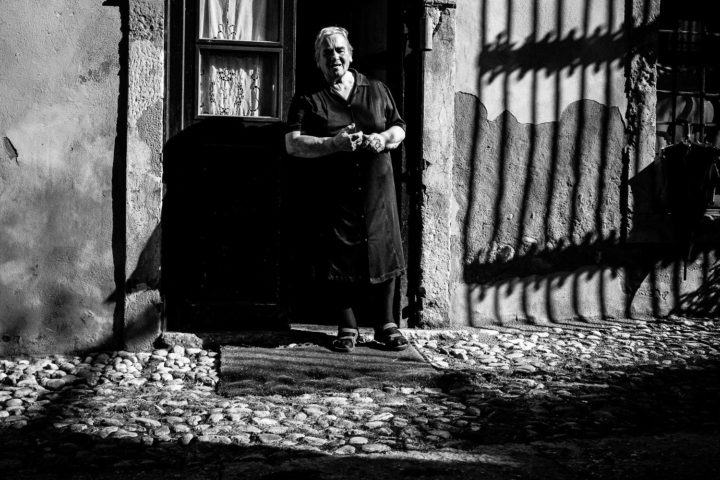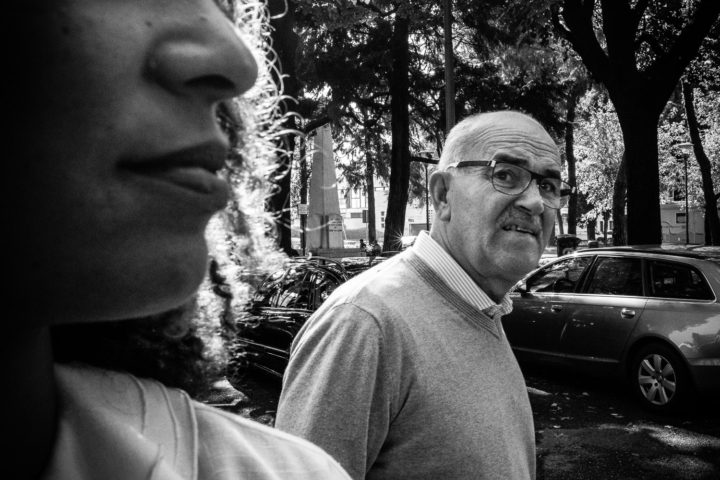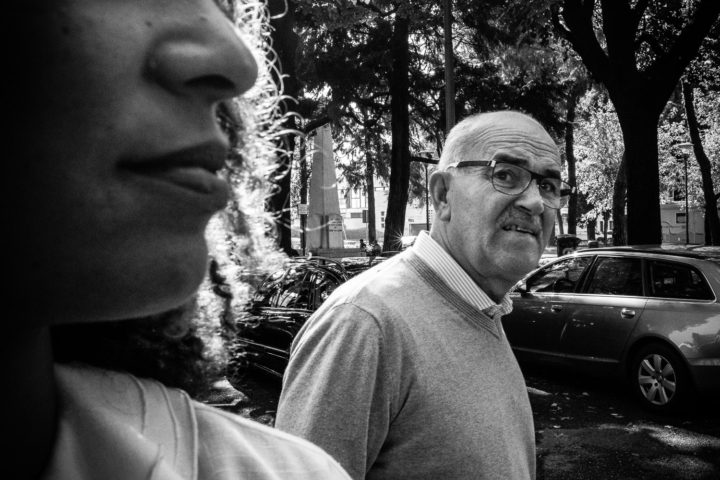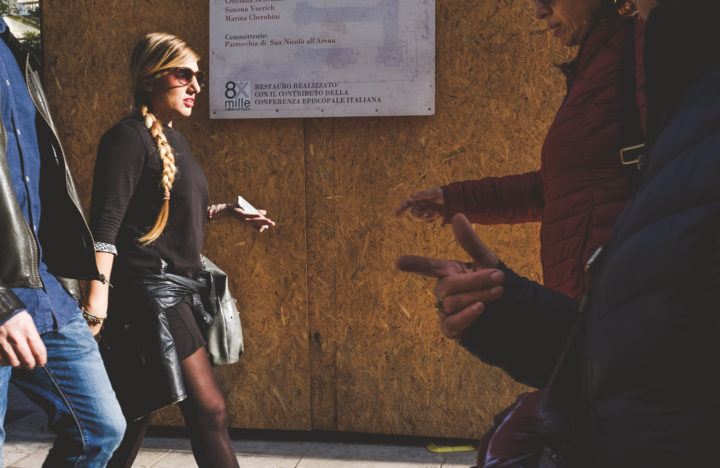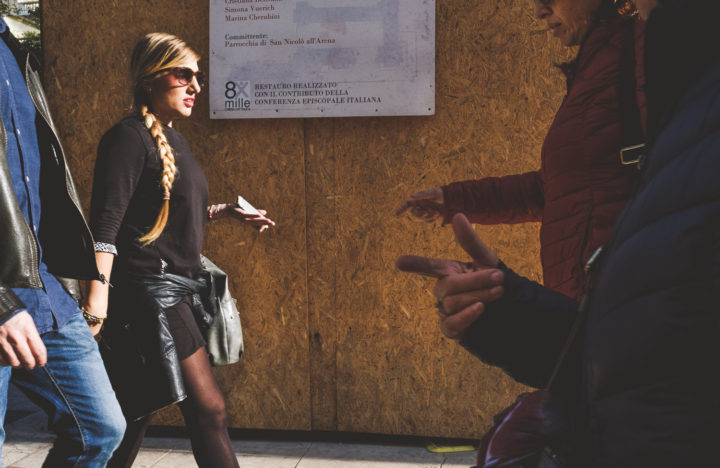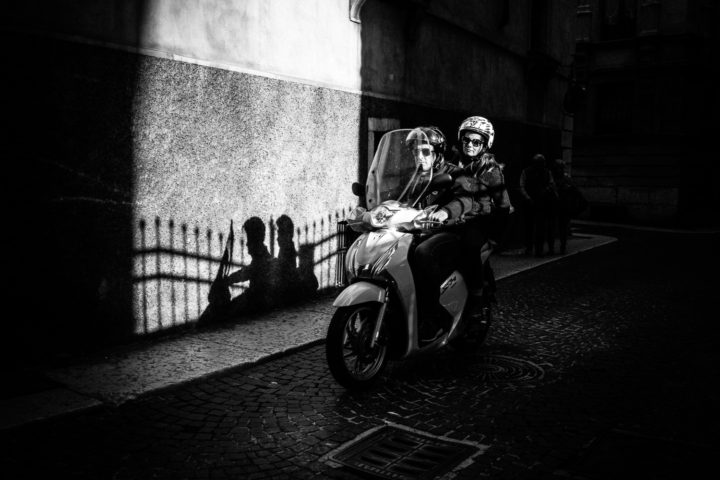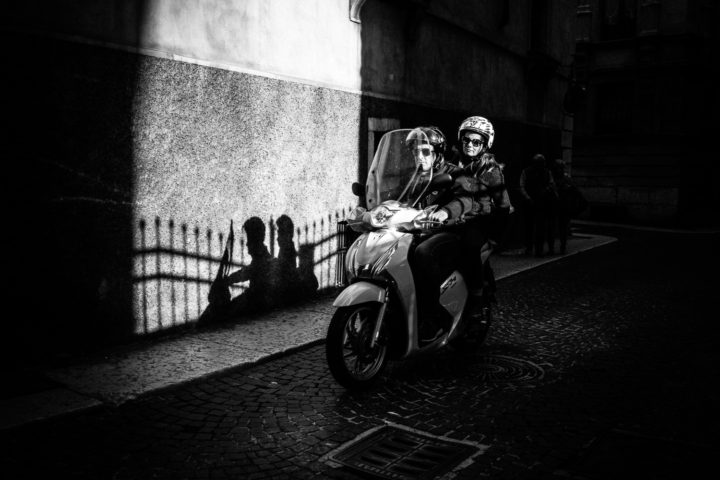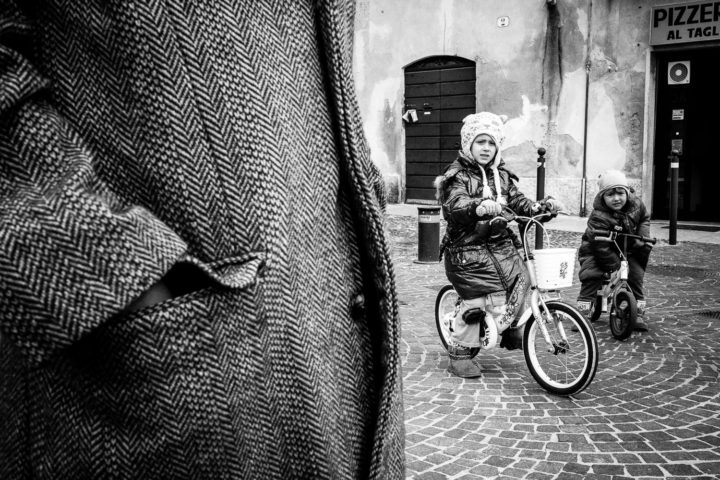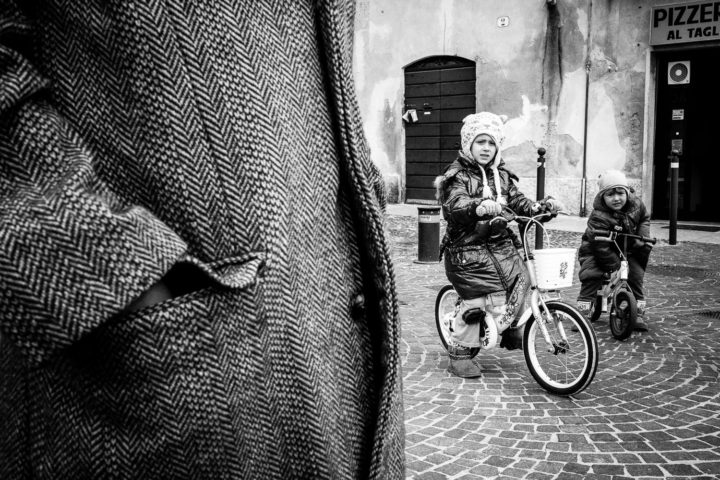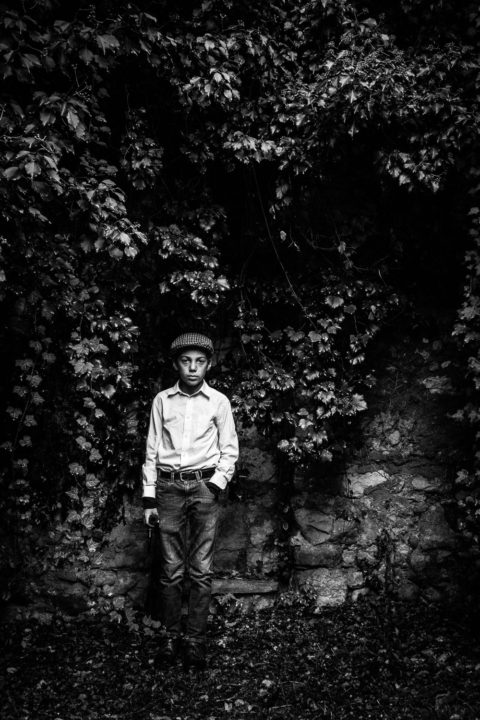 If you've ever been to Venice you know that it's superlative in many ways.  Every time I came around a new corner I thought, "Oh, now this is the best canal!"  This happened often.  There are two great things about the X-T2 that came in handy particularly in Venice, one of which was already mentioned.  Since the buildings are so vertically oriented and the walkways are narrow, there's lots of shade.  This means higher ISO speeds, especially with my shooting technique and goals.  As mentioned, I like to get close, which makes for a faster moving subject across the field of vision.  And I try to avoid a shallower depth of field, thus, I need to stop down.  Very often I shoot using manual focus and shoot around f/11.  This is where the focus distance display is so handy on Fuji cameras letting you know, basically, what's in focus and what's not. Secondly, and wonderfully, you can get some harsh light coming down the corridors toward the middle of the day when the sun is more overhead.  To preserve highlights, underexposure is often needed in camera, thus very dark shadows.  When I need to bump those up in Lightroom, I've been very pleased with the quality of pixel information that can be tapped into.
A realist, in Venice, would become a romantic by mere faithfulness to what he saw before him.

-Arthur Symons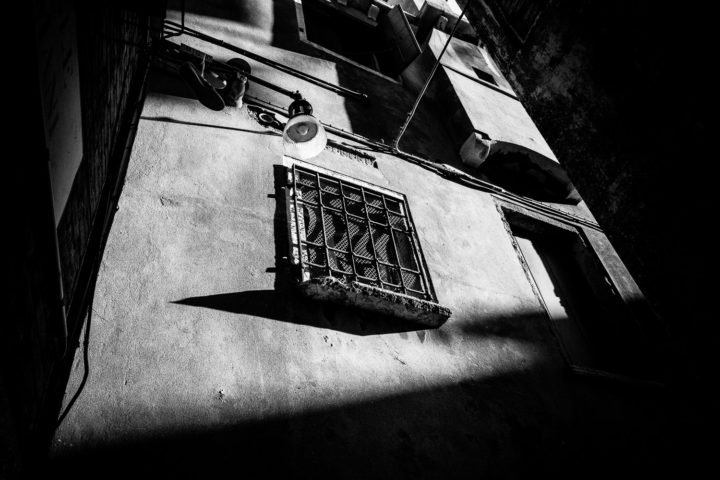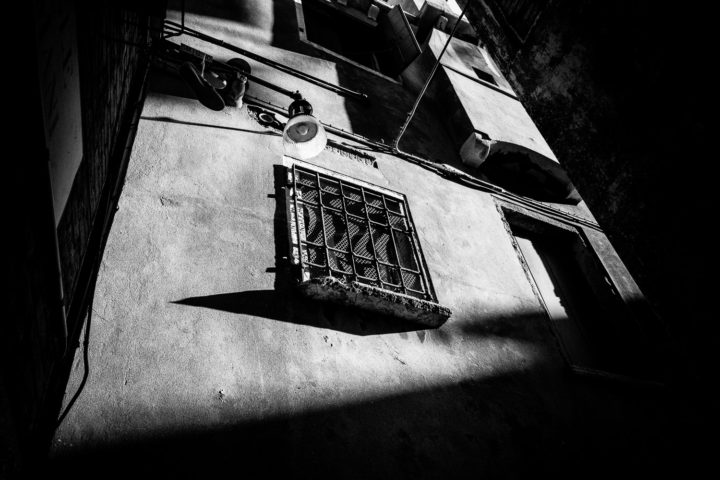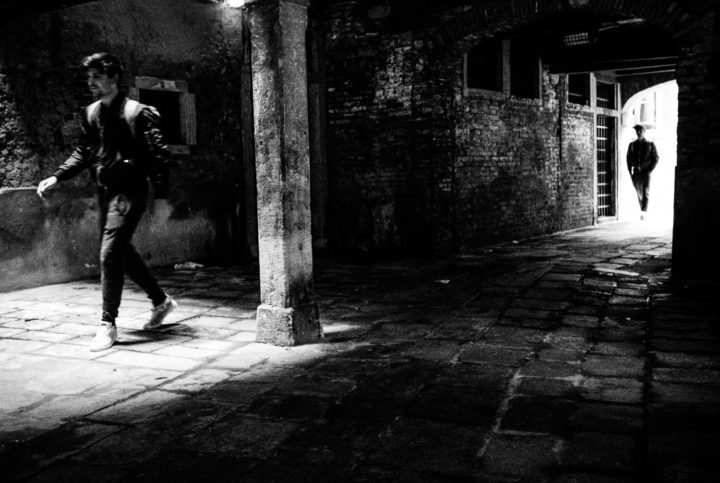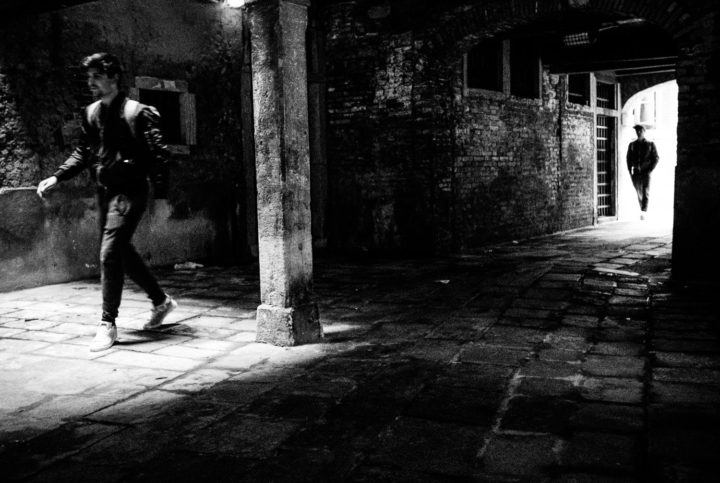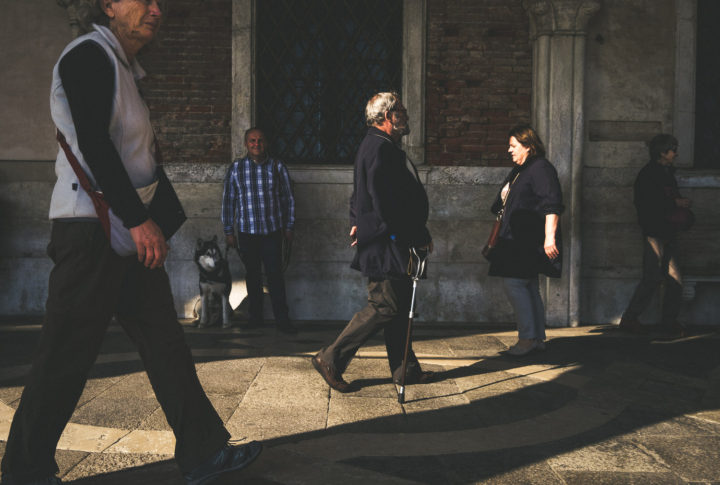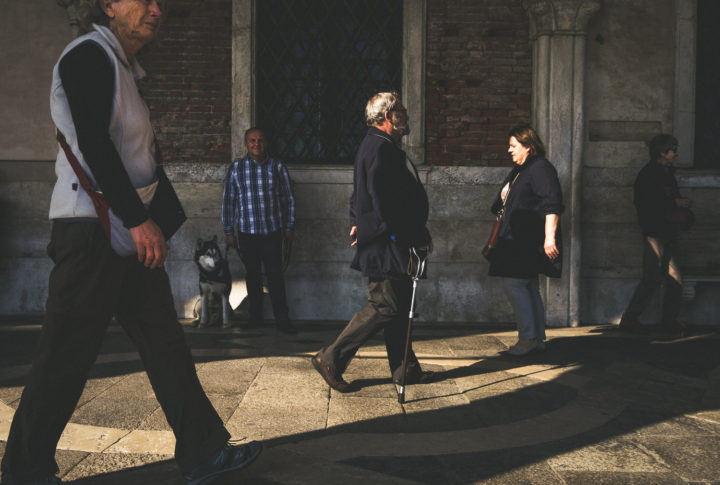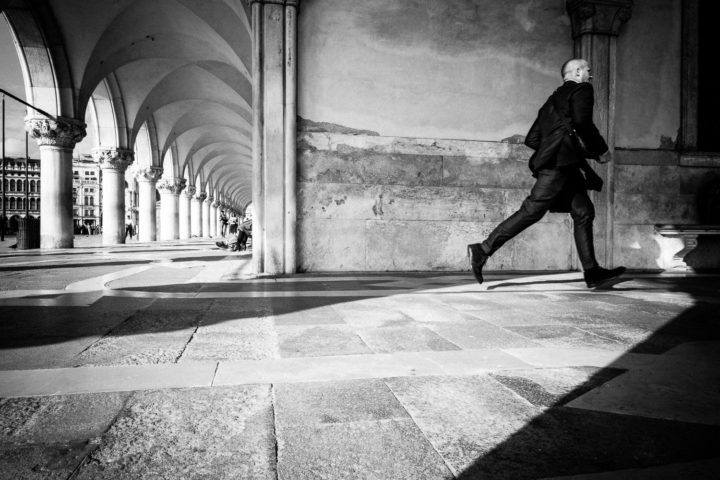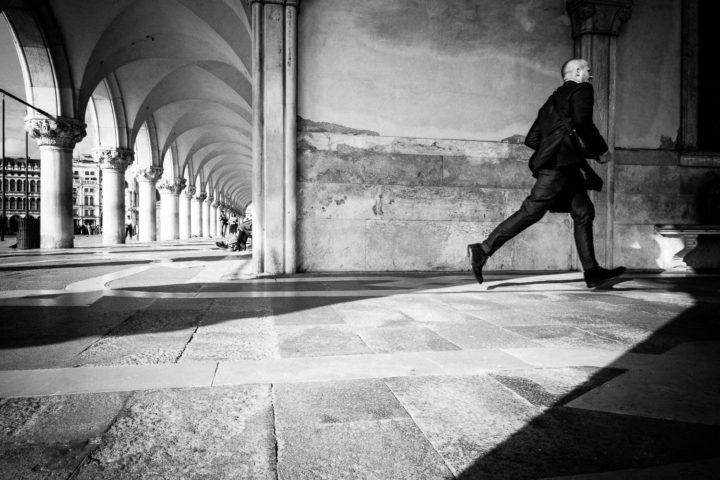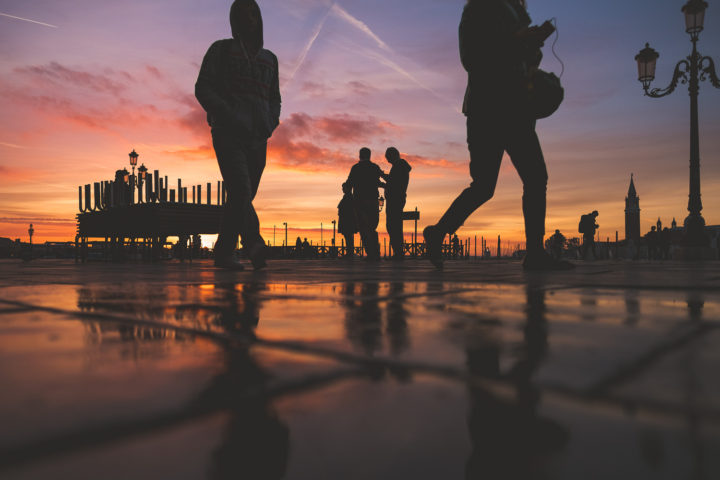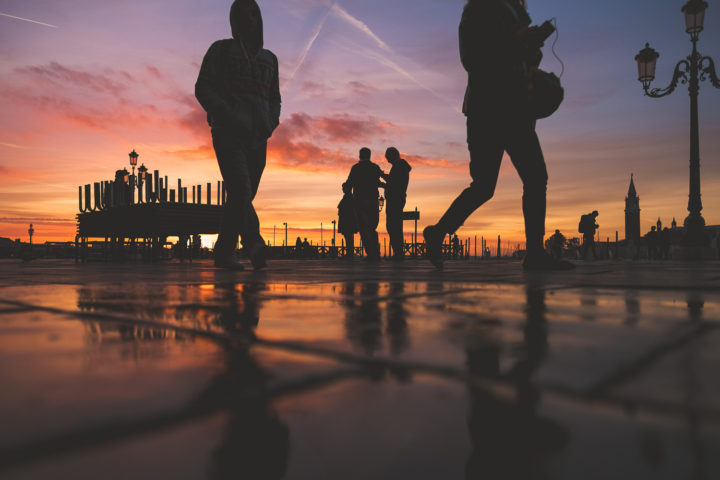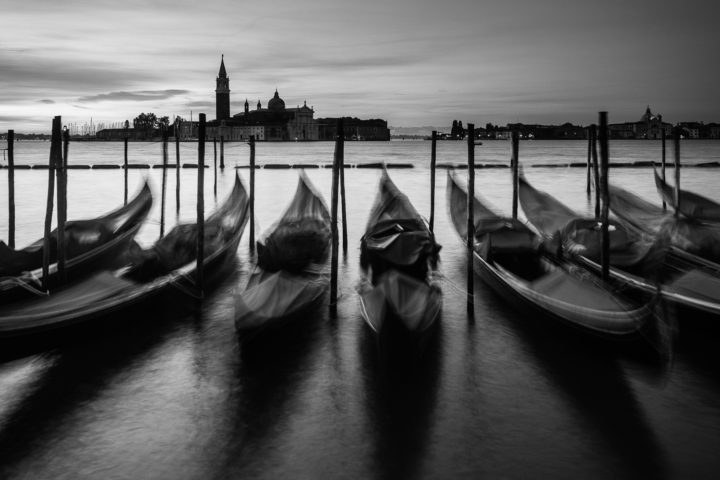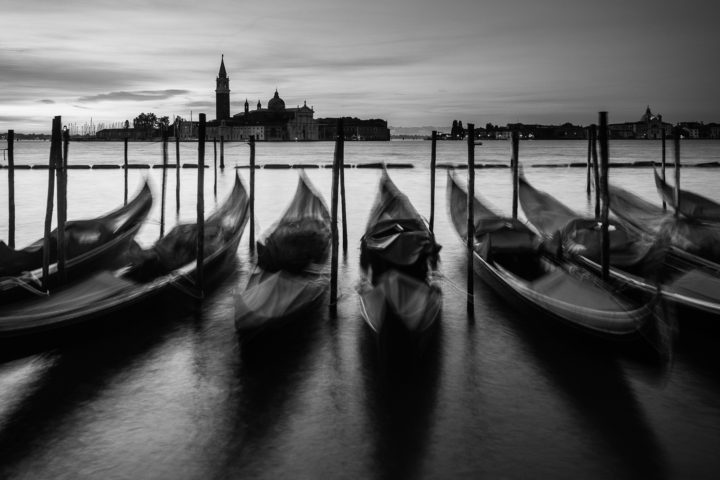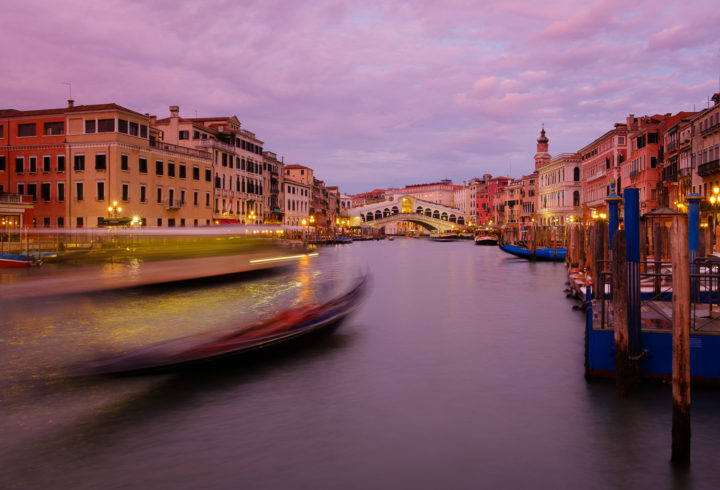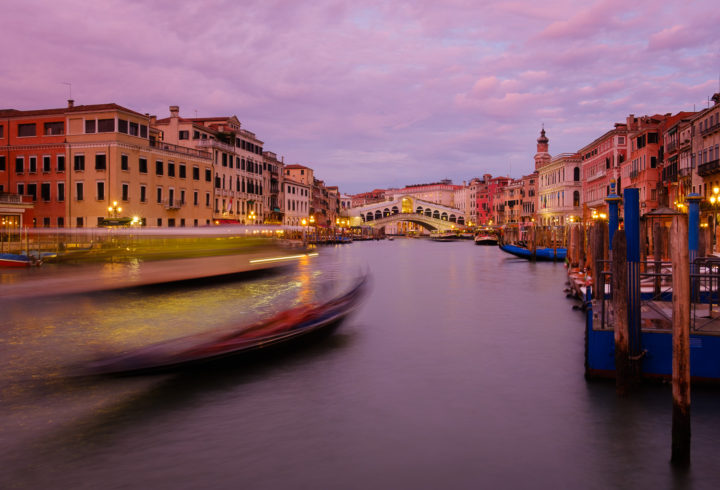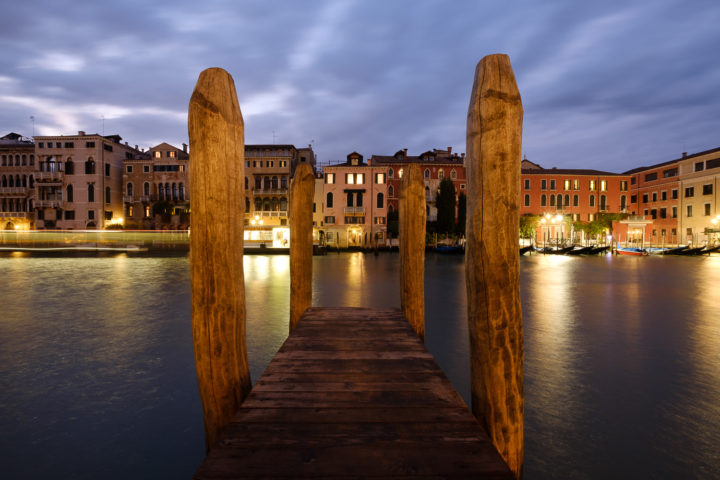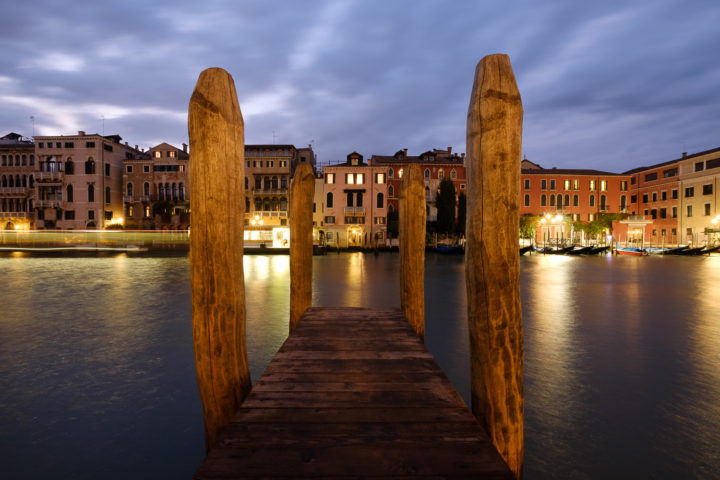 When my wife was planning the trip she showed me a picture of Manarola, in Cinque Terre, Italy.  It seemed fake to me.  I remember wondering how people could build such beauty and do it so long ago as well.  I mean, I know they were artisans, but in terms of sheer engineering, I was just blown away.  Anyhow, the city did not disappoint in person…not one little bit!  Again, deep shadows and bright light were in play, but there were coastal landscape-like opportunities that allowed for ND-grad use without the blazing winds and mist of Iceland.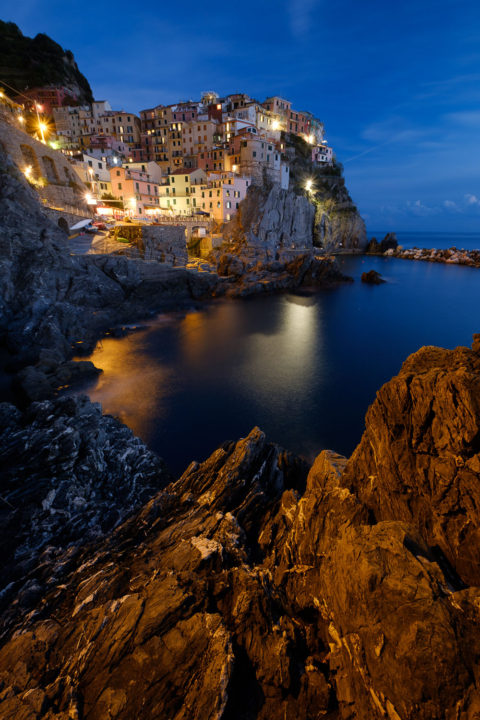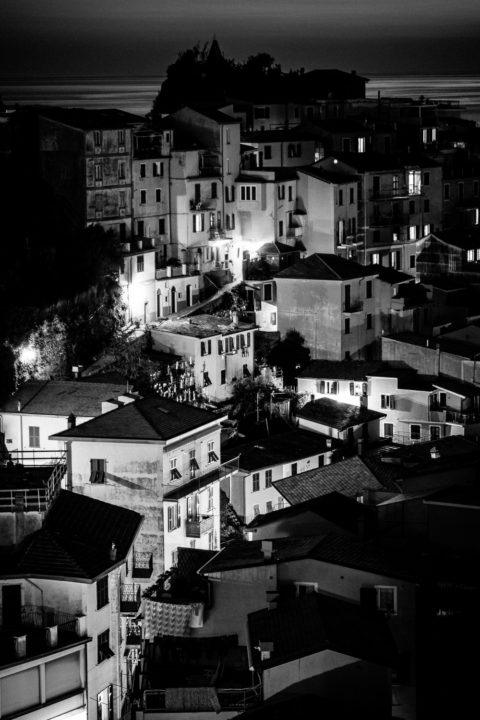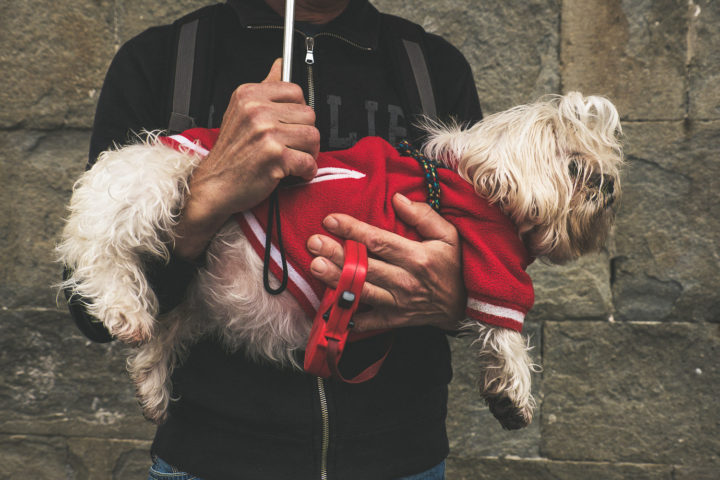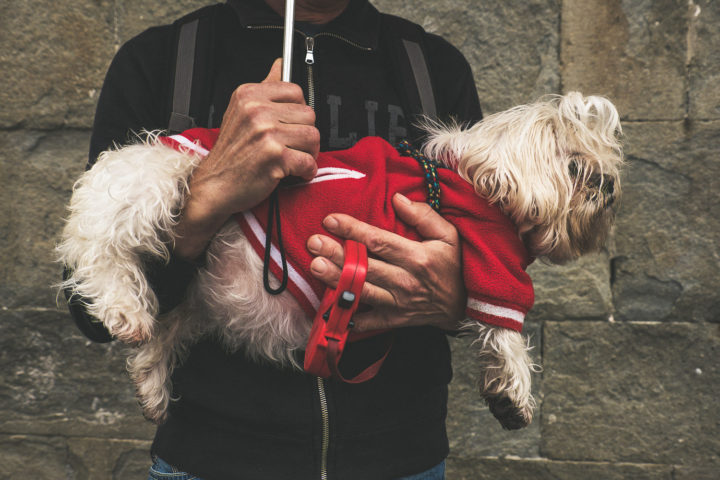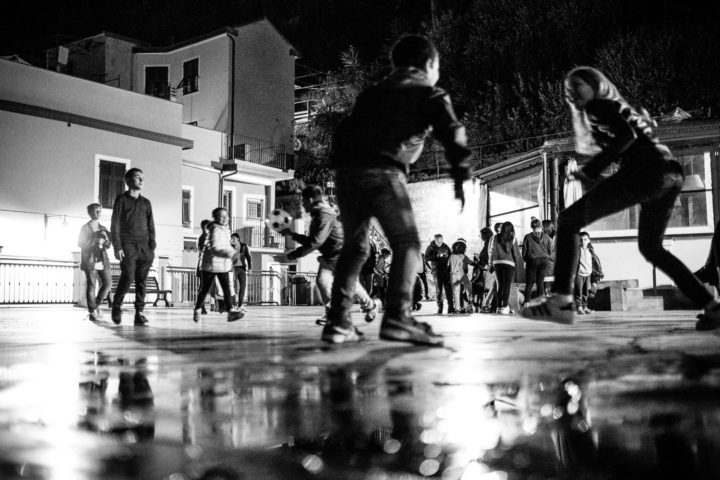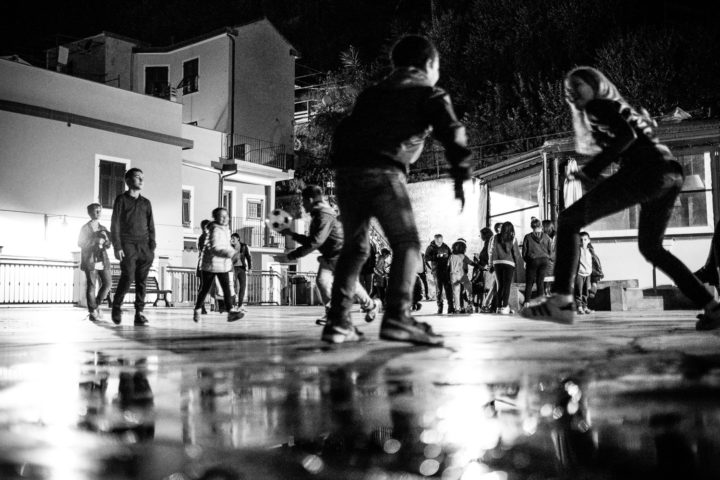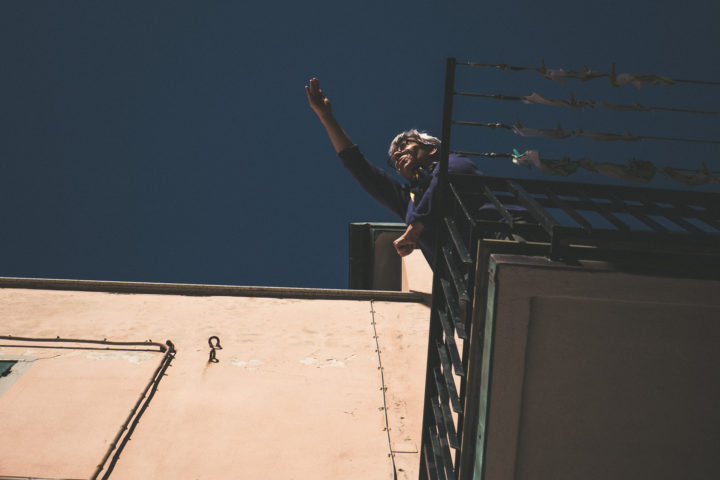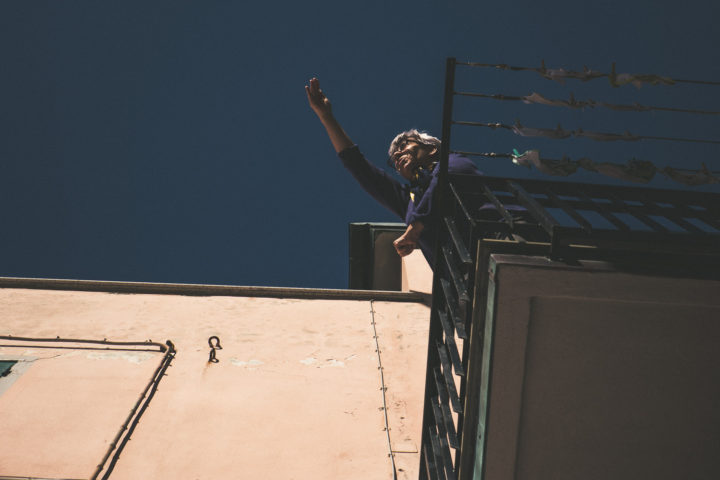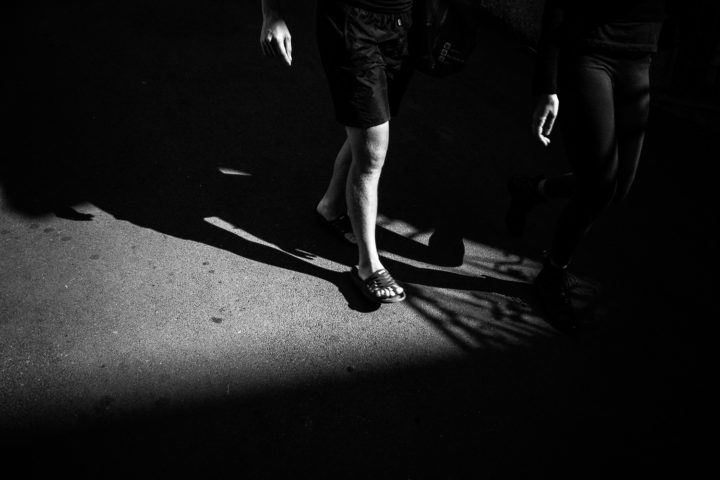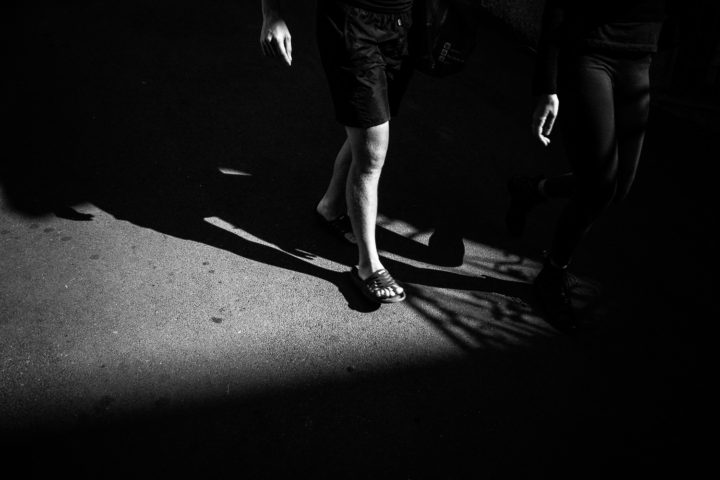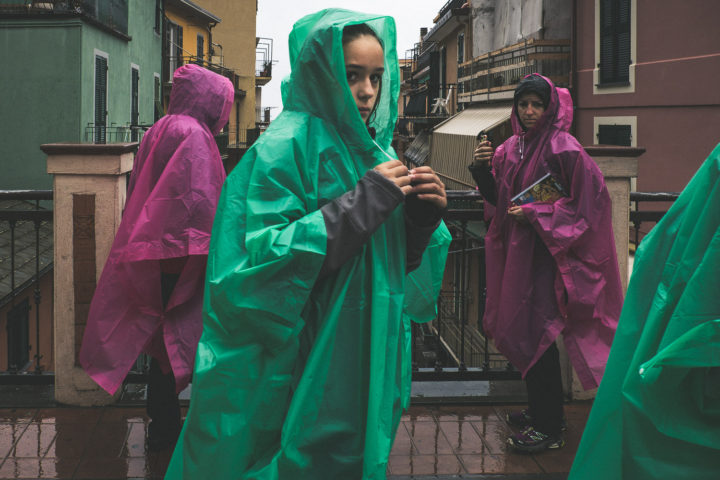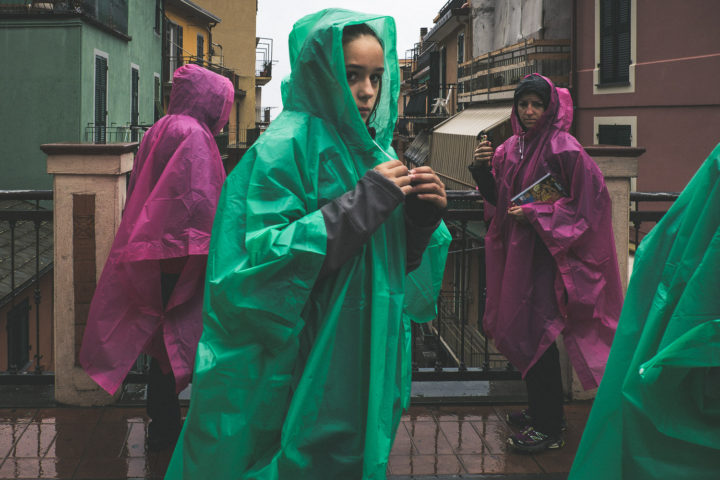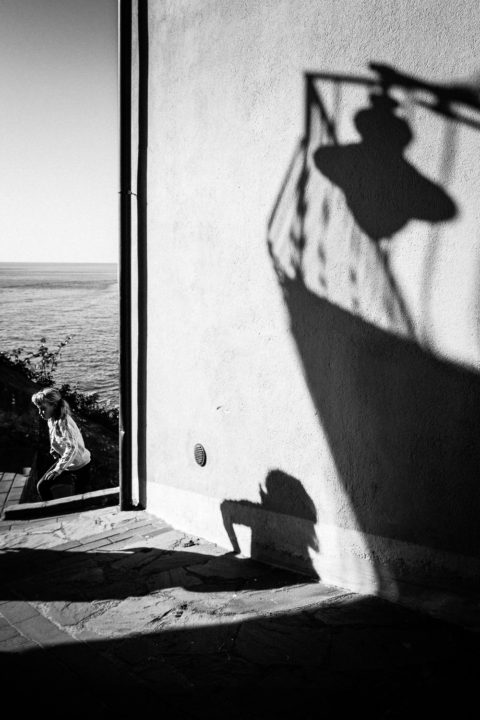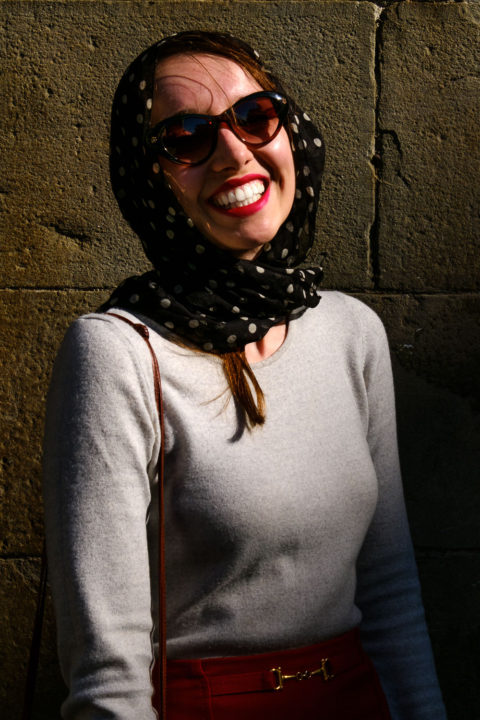 It may sound strange, but some of the most fun I've had shooting is in airports.  There's such a confluence of types of people and purposes, it's a street shooter's dream.  I once had a five-hour layover in O'Hare and I was blasting away every moment of it with my X-E1.  This time, the X-T2 was my ally in this visual warfare…a trusty steed it was!  My fast primes were essential and the focus was lickety-split.  Another invaluable feature, thus far not mentioned, is the ability to tilt the LCD screen in portrait orientation.  Now, whether it's portrait or landscape, I can shoot more incognito and double as a wanna-be Vivian Maier to boot!  I used this feature so very much!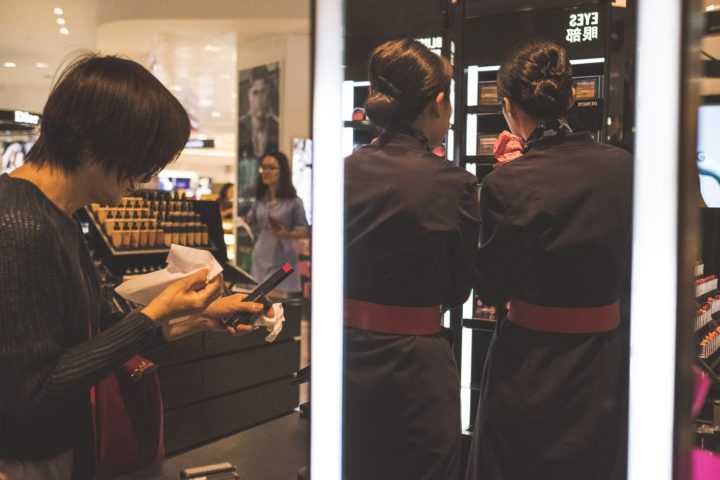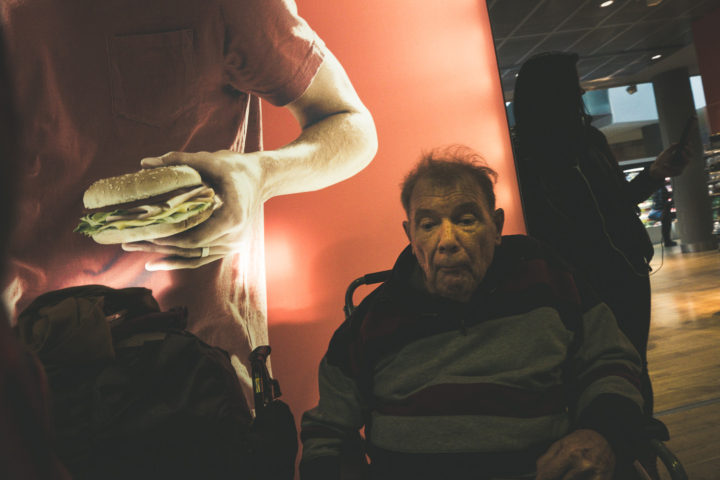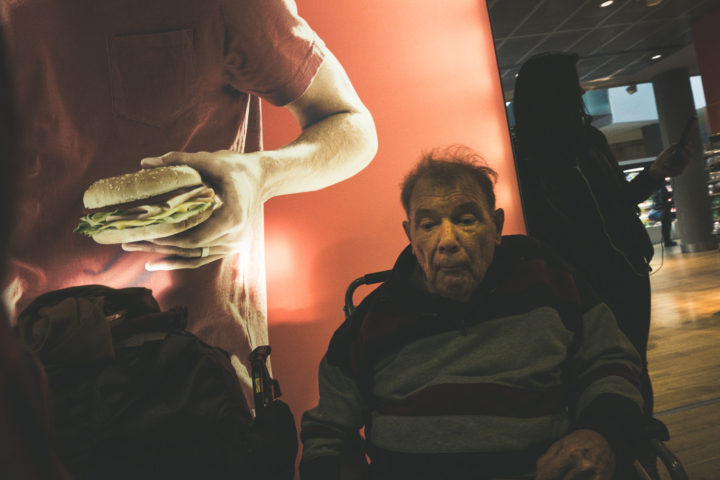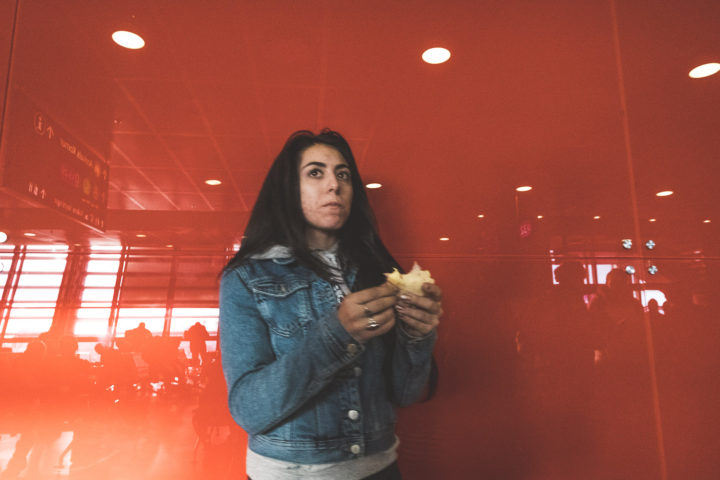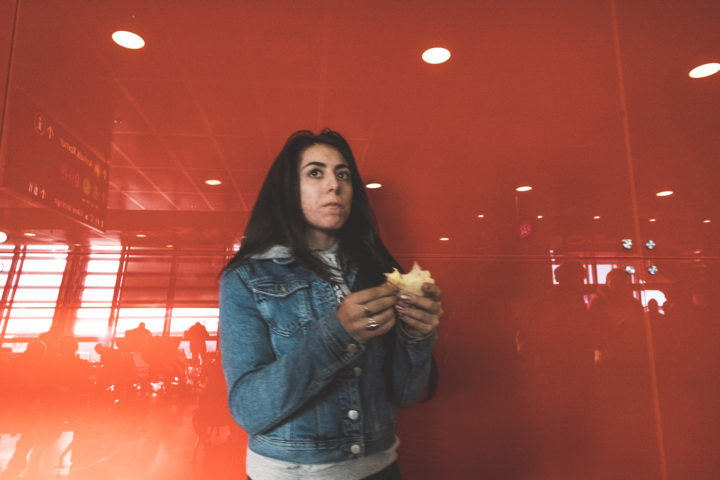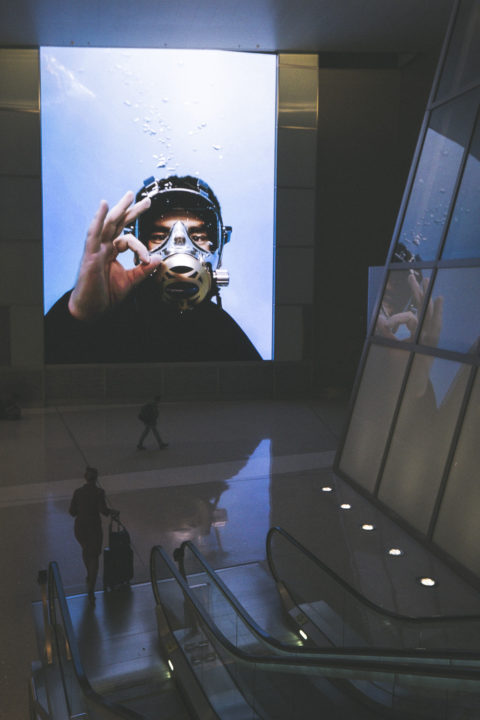 So there you have it.  Thanks for joining me on this personal remembrance of my trip with my new faithful pal, the Fuji X-T2.  Check out my site to see what other components of my photographic vision Fuji has helped me capture, including more of my favorites from the trip.  I'm sure you'll agree that when you are helped along by technically competent and aesthetically pleasing gear, it removes many obstacles that get in the way of doing what we love most…capturing moments.  I'm glad the X-T2 helped me prove my point, exactly!
guest post by Michael Dees – WILDNESS & ARTifice + @medees on Instagram