Top Selling Gear in November: Neewer 35mm f/1.2 beats Fujinon XF, Fujifilm X-T3 Claims its Throne Again, Capture One Above all Else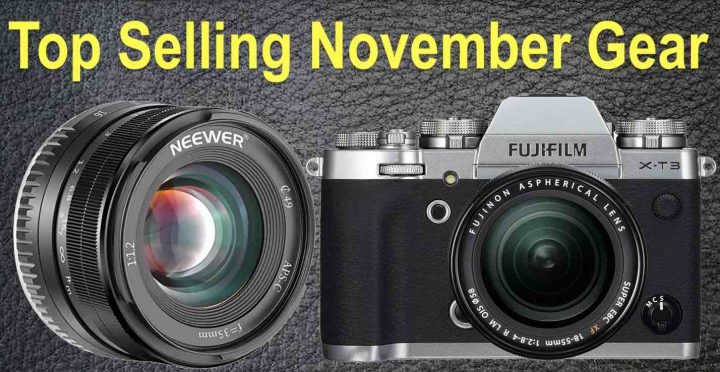 TOP 3 SELLING…
Here is the best selling gear on FujiRumors for November.
Top Accessories

Top Fujifilm Series Cameras
With the Fujifilm X-H1 now widely discontinued, and the X-Pro3 buzz slowly settling down, the Fujifilm X-T3 claims back its throne as the best selling camera.
Top Fujinon X Lenses
The launch of the exclusive X-T3 with 16-80mm bundle with the addition of a special rebate has boosted the 16-80 at the top of the ranking, closely followed by the discounted XF16-55mm f/2.8 and the also discounted XF90mm f/2.
Top Fujifilm GFX Gear
All Fujinon GF lenses (except for GF50mm f/3.5) are now heavily discounted. See the full list of discounted GF lenses here.
Top X Mount Third Party Lenses
The Neewer 35mm F1.2 becomes the most sold lens overall (even better than Fujinon lenses), thanks to a further price reduction that now makes it ridiculously cheap.
The evergreen Samyang 12mm f/2 makes it back in the list.
Top Software
Capture One Pro remains unbeatable, but Adobe Creative Cloud saw a nice revival here on FujiRumors, probably thanks to the black friday sale.
Phase One has released Capture One 20.