There Will Be Rumors… but First a BIG THANK YOU to Everybody Helping me with the Rumors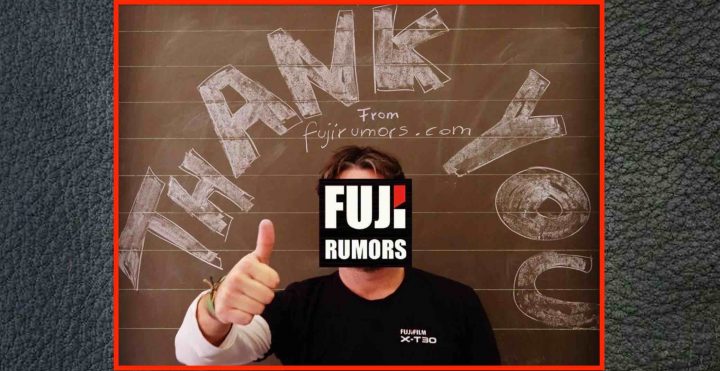 It's not easy.
Even after 8 years of blogging and rumors, it's not easy to keep up being able to share accurate information.
It's always a puzzle. Every time.
But after the recent Fujifilm X Summit, where 100% of all our exclusive rumors have been confirmed, including the Fujifilm X-T4 announcement date, I really want to stop just a second the usual rumors and news flow, to express a MASSIVE thanks to everybody, who is helping me out with the rumors.
And it doesn't matter if trusted, new or anonymous. This thank you goes to everybody, who ever shared correct information with FR.
In January also new sources (who use the rumor box), helped me out quite a bit. I can't contact you back, but also to you, a big thanks.
You all sailed me with accuracy through the stormy rumor waters, helping me to find the right path in the thick rumor jungle.
Feel free to keep it up, so together we can keep up injecting fun and excitement into the worldwide Fujifilm community.
And of course…
… if anyone out there would like to help me out with the rumors, feel free to contact me at fujirumor@gmail.com, via rumor box, or via social media personal message.
With all that said…
… get ready, as more rumors are coming ;).
Our Owners Groups
Our Facebook Pages