The Power of Fujifilm Colors: Why I LOVE Fuji Colors and See Them in Action at Our Film Simulations Group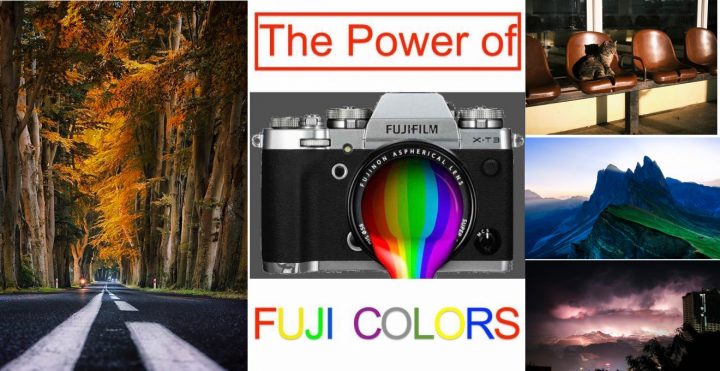 I don't know you, but when I look at an image, the first thing I notice is not how sharp it is at 400% magnification or how grainy it is at 12800 ISO.
Nope!
What first grabs my attention are subject/composition and colors. Those are the main "WOW" factors for me.
And while for the first one (subject/composition) no Fujifilm camera can help you and it's totally up to the photographer to compose a pleasing image, when it comes to colors, Fujifilm cameras can be quite a good support for us photographers, and certainly they are for me.
Since I switched to Fujifilm (after a long journey searching for "my" system), I have quite radically changed (and speed-up) my editing-workflow thanks to Fuji's film simulations.
I still shoot RAW+JPEG, I still adjust exposure, add sharpening here and there and make some other tweaks. But the more film simulations Fujifilm was releasing over the years, the less I found myself in the need to laboriously edit the color part of my images in order to set the right mood.
Not to talk of all those times, when the JPEG is just right out of the box, and I don't adjust anything at all.
So yes, for me, Fujifilm film simulation make a whole lot of difference and are one of the main reasons why I love Fujifilm.
In order to celebrate Fujifilm colors, I recently launched the Fujifilm Film Simulation group, which has reached 10+K members in a very short time.
In this group, images can be edited in all their parts (sharpening, shadow/highlight recovery etc), except for colors. The colors must come purely out of your Fujifilm camera (or be applied in post in Capture One / Lightroom).
It is also allowed to share images that use custom presets, which means take a film simulation and fine tune its settings in-camera (increase contrast, add grain etc), creating your own receipts to store as custom profile inside your Fujifilm camera. Those are very fun to try out!
Now, since I am in total lockdown again (see me here chilling with my dog and cat at home), I have a bit more time this weekend and I decided to use it to go though the images at our Fujifilm Film Simulation group and pick out some of the most liked shots for you.
You'll see images taken with all kind of film simulations, but you'll notice that Classic Chrome and Classic Negative turn out to be the most shared and liked ones (or receipts derived from those film simulations).
But also ACROS, Velvia, Provia and one of my favorites, Astia, are also present down below.
Feel free to check out the images below and to join the group if you want.
NOTE: if you join the group and share images, do not forget to tell us which film simulation you used in the description of the image.
I wish you a fantastic weekend,
Patrick
Film Simulation Images Roundup
Constantin Munteanu
shared here
Classic chrome, Fuji xT30 – 16-80mm
_ _ _
Leandro Mangubat
shared here
Classic Chrome
_ _ _
Mindaugas Atkočiūnas
shared here
Sun Bath
X100V
Classic Negative
_ _ _
Jacek Bonecki
shared here
XT4, 2.8/16-50, f5.6, provia
_ _ _
Dominik Veringer
shared here
FujiFilm X-Pro3 + FujiFilm XF 23mm f/2,0 R WR Acros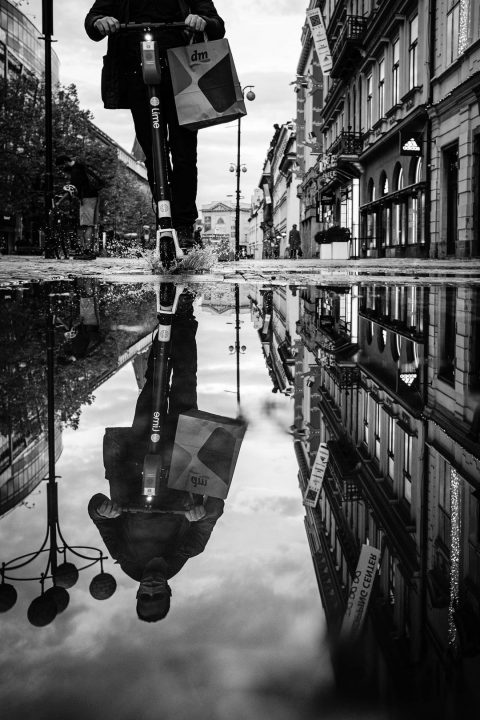 _ _ _
Paul Agraviador
shared here
XT20+Nikkor Ai 50/1.4
Pro Neg high film simulation
_ _ _
Jacek Bonecki
shared here
xt3, 2.0/200mm, velvia. Poland
_ _ _
Игорь Олегич
shared here
Teriberka. Kola Peninsula
X-Pro3 / XF 23/1.4
Kodachrome film simulation based on Classic Chrome
_ _ _
Dominik Veringer
shared here
FujiFilm X-Pro3 + FujiFilm XF 23mm f/2,0 R WR Classic negative
_ _ _
Jacek Bonecki
shared here
Xt3, 50-140 fujinon, classic chrome. Romania.
_ _ _
Seb Szczepanowski
shared here
Under the puddle's stars
X-Pro3, 16mm2.8
Classic Negative
_ _ _
Pinpin Nagawan
shared here
The Red-Photo By Pimpin Nagawan. XT3, 18-55mm, SIM standard
_ _ _
Krzysztof Dudek
shared here
GFX50R GF110MM
classic negative + individual settings
_ _ _
Tk Han
shared here
Working for the man ……
Xt10 50-140 mm
B/w std
_ _ _
Juhász Gergely
shared here
ACROS+R
_ _ _
Alex Beer
shared here
Fujifilm X Pro2 + 27mm
Kodacrhome 2 Simulation
_ _ _
David Chalumeau
shared here
Xpro1, 35mmf2
Filtre Astia
_ _ _
Daniel Michael
shared here
Classic chrome
_ _ _
Leandro Mangubat
shared here
Tried playing around with harsh lighting and deep shadows on a photowalk
Classic Chrome
+4 Red, -5 Blue +4 Color +4 Shadow -2 Highlights
_ _ _
Konetski Mikhail
shared here
Xpro2  35 1.4 classic chrome
_ _ _
Khairul Abidin Awang Hussin
shared here
XH1 Classic Chrome 23mm f1.4
_ _ _
Alp Hüseyin Emre
shared here
Paris Montmartre en X100V ☕📷 – classic negative
_ _ _
John Bårreto
shared here
Kodachrome 64
Shot on a Minolta 50MM MD f2
_ _ _
James Kelly
shared here
"Mountain Motoring"
Fujifilm X-T3 + 56mm f/1.2. ACROS with C1 tweaks
1974 Dodge Charger SE
FB: www.facebook.com/jckphotograph403
IG: www.instagram.com/jckphoto403
_ _ _
Leandro Mangubat
shared here
Santorini in Classic Chrome
One of the reasons why I like Classic Chrome is because it makes the blues teal-ish while still looking natural. These photos were minimally edited in Capture One. I just increased the saturation (+30), recovered the highlights and brightened the shadows. There were also minor level adjustments to add a slight tint of yellow to either the shadows or highlights.
_ _ _
David Chalumeau
shared here 
Lyon, France
Xpro1 – 35mmf2
Monochrome film simulation
_ _ _