The New 2019 5DayDeal Photography Bundle is Now Live – $3,000 worth of Photography Courses now for $89 only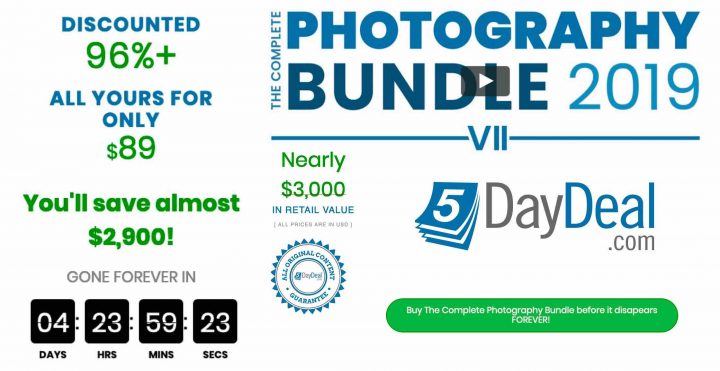 The new 2019 5DayDeal Photography bundle is now live here.
It's a massive bundle! Check out everything you can get with a massive 96% discount at this dedicated 5DayDeal page.
WHAT YOU GET
Over $2,900+ in High Quality Photography Tools and Resources
[ Literally Saving You $2,810+ Dollars ]
90+ Hours of In-Depth Video Tutorials with Many of the World's Finest Instructors
[ Saving You Countless Hours while Making Learning Fun and Easy ]
AND You Get To Enjoy Knowing You've Helped Make a Difference In the World
[ Our Charities Thank You! You Really ARE Making a Difference! ]
Training from many of the worlds best
[ World class mentors to help you learn quickly & easily ]
Check out all details in this dedicated deal page.