The Hunt Continues: GFX100S in Stock at Adorama, Sold Out at B&H and up to $500 Rebate on GF Lenses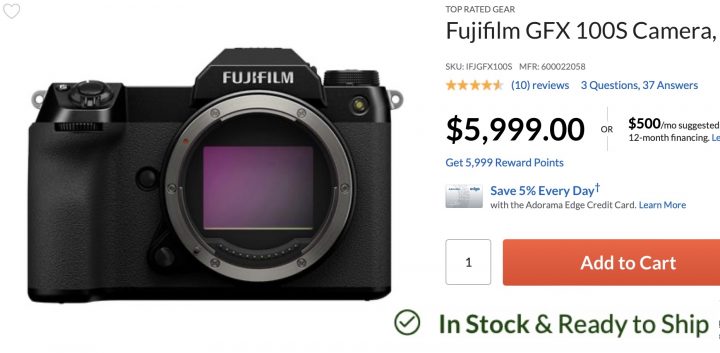 As to expect, the Fujifilm GFX100S sold out quickly at BHphoto. But at least you can now find a limited number of GFX100S cameras available at Adorama here and Moment here (1 left)
Fujifilm also launched new GFX/X deals, which give you access to up to $500 savings on selected GF lenses.
Latest Deals per Category
GFX Gear
Buy within April 3 and submit your claim by May 3.
X Gear
Buy within March 27 and submit your claim by April 26.
Deal Details
These are mail-in rebates (except for GFX50R). So buy your gear now, submit your claim and then you'll receive your money back in form of a pre-paid MasterCard (for the GF lens deals) or get your freebie (for XF/XC lens deals).
BHphoto has all the instruction on how to submit your claim next to each item in offer: just click "rebate available" and then "view details".
Similar deals run also in Europe here.
RUMOR, NEWS and COMMUNITY