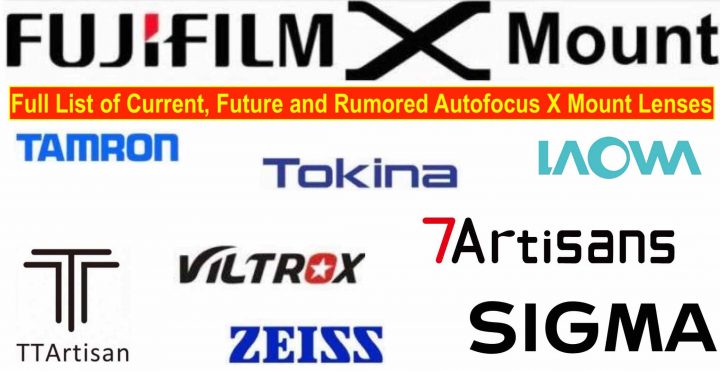 And they just keep coming!
TTArtisan just announced the TTArtisan 32mm f/2.8 AF X Mount lens. Sigma CEO basically annouced lenses for Fujifilm cameras coming too. The Tamron 18-300mm f/3.5-6.3 has just been officially announced with full specs. And according to our exclusive rumors, Viltrox will launch the Viltrox 13mm f/1.4 AF in November.
Well, I guess this means it's time for us to update our full list of current, future and rumored third party X mount autofocus lenses.
Available Now or for Pre-Order:
Announced / to Come for Sure:
Rumored to Come Next:
We Don't Forget:

Electronic contacts for software correction support, EXIF, etc, but no Autofocus
We Have It!
30K+ Members in Record Time and Growing Faster than Ever!
Follow FujiRumors on Patreon, Facebook, Instagram, RSS-feed, Youtube, Flipboard and Twitter
Join Our Owners Groups
Join Our Facebook Pages