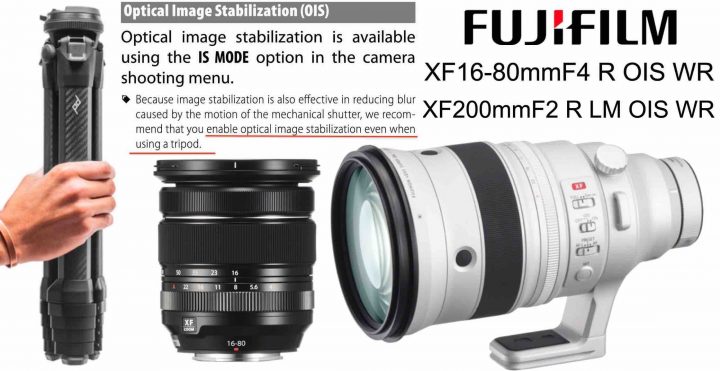 Best Friends: OIS and Tripod
We have all grown up with the idea (some call it "myth"), that we always should turn off OIS when working on a tripod.
Also Fuji X guru Rico Pfirstinger recommends this in his top rated Fuji X eBooks (at least the ones I have read).
And indeed, I feel like it's still a good idea to switch off OIS. And in the comments Bob Cooley tells you why you should definitely switch it off for video.
But, looking at the owner's manuals for all X and G mount lenses, I've noticed that Fujifilm officially recommends to keep OIS on, even when working on a tripod, on the following two lenses: