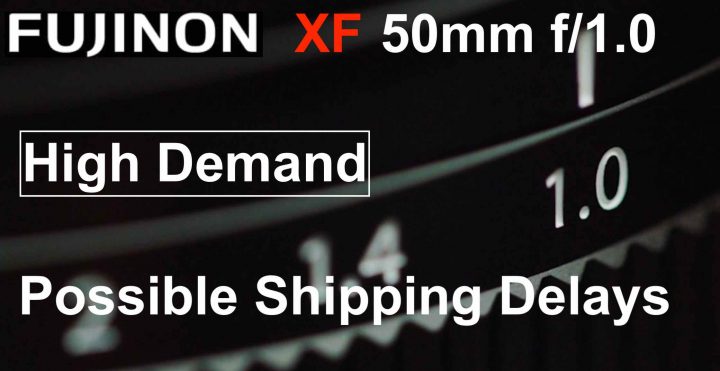 The Fujinon XF50mm f/1.0 is scheduled to be be released in September 24/25.
But now Fujifilm has issued an official press release, where they announce that demand is far stronger than they expected, and hence there is a possibility that there will be shipping-delays. Fujifilm writes:
The "Fujinon Lens XF50mm F1.0 R WR" announced on September 3, 2020 (Thursday) has received inquiries far exceeding our expectations, and we cannot deliver the product on the release date. There is a possibility.

We are currently working hard to meet the number of requests, and we appreciate your understanding.
Fujifilm is not a company that uses the "high demand" phrase too often. When they decide to inform us about high demand, then it's usually also accurate.
I think last time they spoke about "high demand" it was for the Fujifilm GFX100, and we all know how that ended (biblical long waiting times and 50% higher demand that Fujifilm expected).
Here on FujiRumors, the brand new Fujinon XF50mmF1.0 enjoys one of the strongest XF lens pre-orders of all time, so at least our little FR-Universe seems to confirm Fuji's statement.
Notice Regarding Product Supply of "Fujinon Lens XF50mm F1.0 R WR"