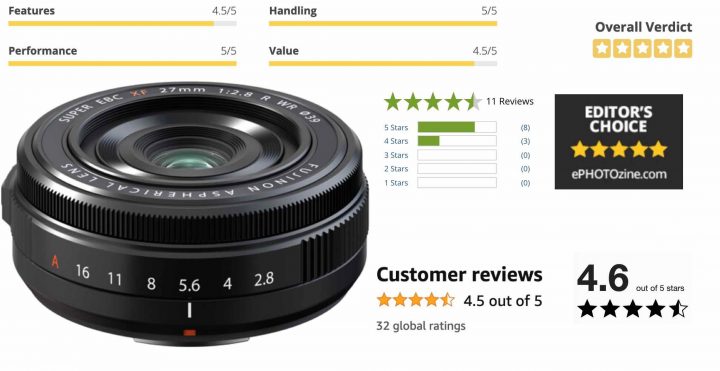 As a long time owner of the original XF27mmF2.8 (which I have sold to get the new version with aperture ring), I have always admired how good of a lens Fujifilm was able to make in such a small package.
This is why I was very happy when my sources told be the optical formula of the new XF27mm f/2.8 R WR will remain the same of the old version.
The only thing I always wanted was an aperture ring. And when Fujifilm finally made it come true, I remember how on the first day the lockdown was lifted, I jumped in my car and drove straight to the camera store, where I was able to grab the very last available sample of this lens (and it has never come back in stock since then).
For me, it's a truly enjoyable lens to use. And the 40mm equivalent focal length is the sweet spot for me. A bit wider than my XF35mmF1.4 which I find useful at times, but also a bit more compressed look over my XF23mmF1.4 (a true workhorse at the recent wedding I shot).
It now lives its life glued on X-E3.
And to everyone having one of those on pre-order, be patient, you'll be rewarded with a little but awesome performer that is very joyful to use.
And just to confirm how good of a lens this is, look at what ePHOTOzine wrote in their latest Fujinon XF27mm f/2.8 R WR review and check out the customer reviews