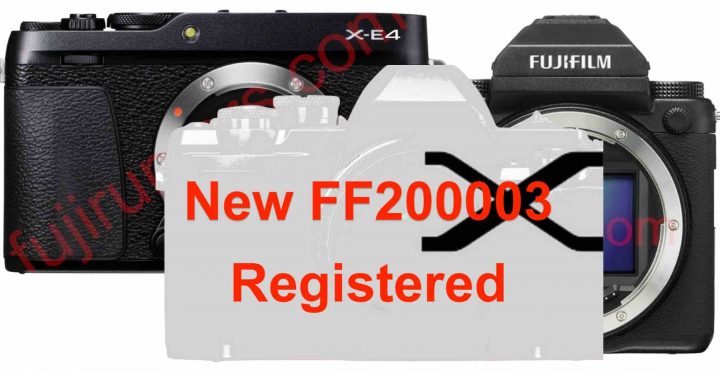 Nokishita has just spotted the registration of a new Fujifilm camera.
Fujifilm's unreleased digital camera "FF200003" has been registered with an overseas certification body. Equipped with Wi-Fi and Bluetooth 4.2. (X-S10 is FF200001)
They do not share any other detail, but thanks to exclusive leaks here on FujiRumors, we know that for early 2021 we can expect for sure:
But of course there can be always surprises. A Fujifilm X80? Or a Fujifilm X-A8? Or maybe even the long awaited Fujifilm X-T40? Or is another camera that will surprise us? Maybe even the Fujifilm X-H2 (although I doubt that, as Fujifilm said they want to achieve a breakthrough with the X-H2)?
I will investigate, and see if there is another camera coming up in addition to the ones we already rumored.
In the meantime, feel free to speculate, dream and wish in the comments :)
patent registration here – via nokishita
Join Our Owners Groups
Join Our Facebook Pages