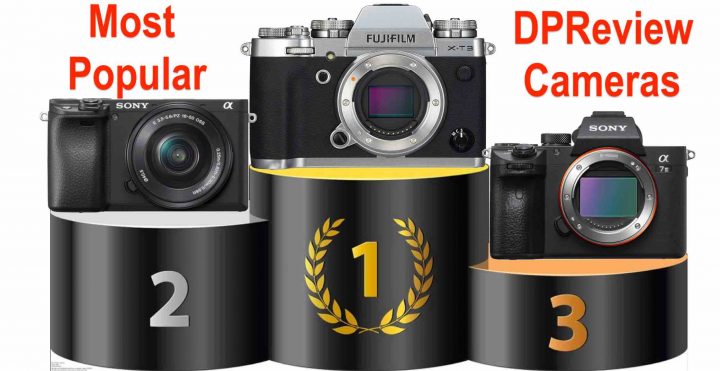 Recently DPReview updated its buying guide for 2019, and decided that the 2018 Fujifilm X-T3 is simply still the best camera you can buy for under $1,500.
Now DPR looked as the most "clicked" cameras on their database in 2019.
For that information, we went to the raw data. What we've come up with is a list of the year's ten most popular cameras (released at any time) based on product page views within 2019
Guess what? Yep, the Fujifilm X-T3 comes out on top!
DPR writes about the Fujifilm X-T3:
Now we know: the most popular camera among DPReview readers in 2019… wasn't released in 2019. But there's no doubt in our minds why the X-T3 continues to enjoy such popularity – it's a really, really nice camera. As we said in our own review, it's a camera that does both still photography and video exceptionally well, but maybe just as importantly it's a camera that's very enjoyable to use.

The camera that so many of you wanted to read more about is one that we've got a sweet spot for too, which suggests that Fujifilm understands its target audience: deeply nerdy photographers. We'll raise our 70-200mm replica coffee mugs to that.
On the 4th position we find the Fujifilm X-T30:
Announced on Valentine's Day (awww…) the X-T30 was well-positioned from the start to capture the hearts (awww…) and minds of the photography community. It brings much of what we all love about the X-T3 into a cheaper, lighter body. Plain and simple, it's a lot of camera for under $900, and our readership clearly saw a lot to like in it too.
Here are the top 10:
The top 4 are Sony and Fujifilm, with the X-T3 on top. Astonishing 6th position for the 2014 Sony A6000. The interest in DSLR is basically dead, with only 1 camera making the ranking, the Nikon D850.
You can read the full article at dpreview.